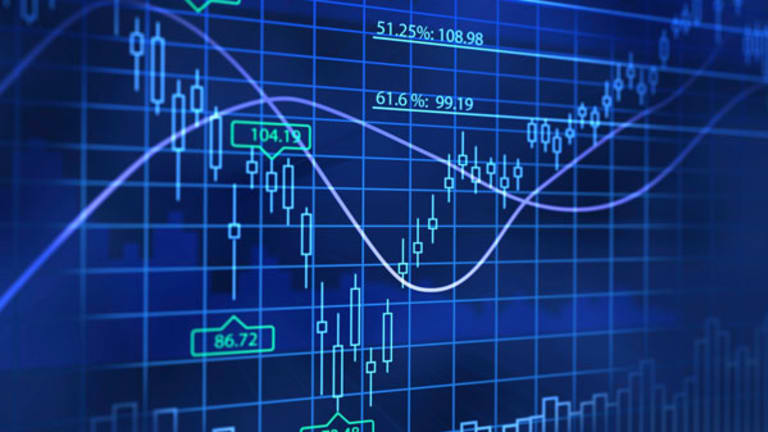 How to Profit From the Oil Spill Outrage
The oil spill has already taken a serious toll on some stocks, but others actually stand to benefit.
NEW YORK (Stockpickr) -- From an environmental perspective, there's no question that the Deepwater Horizon oil spill being battled in the Gulf of Mexico is a serious disaster. And from a financial perspective, the spill has already taken a serious toll on a handful of companies that were involved with the rig, as well as on industries such as fishing and chemical manufacturing that operate in the Gulf. But some stocks actually stand to benefit from the oil spill that's at the forefront of the national news.
Here's a look at how you should position your portfolio to
.
Scores of blue chip stocks were caught up in the oil fiasco. From
BP
(BP)
, which leased the rig that was doing the drilling, to
Transocean
(RIG)
, the rig's owner, to
Halliburton
(HAL)
, which was responsible for the complicated cementing process on the ocean floor, nearly all of the stocks involved in the operation have seen their share prices tumble for fears of substantial legal liabilities. With President Obama's announcement that those who caused the disaster would be on the hook for cleanup costs -- estimated by some to be in the tens of billions of dollars -- it's no surprise that the stocks are facing selling pressure.
But some stocks could actually benefit from their roles in cleaning up the spill.
Environmental services firm
Clean Harbors
(CLH)
rocketed following news late last month that the company had dispatched around 300 employees to aid in spill cleanup in the Gulf. But the stock quickly gave back most of those gains after a reserved earnings call yesterday on which management reiterated the fact that it's not yet sure how the spill could impact Clean Harbors' 2010 numbers.
The Clean Harbors selloff could be premature. Because of the high costs of emergency waste cleanups, it's likely that the activities in the Gulf will have a materially positive impact on the company's numbers for the next few quarters. And because those services are time sensitive, it's likely that they'll help to expand margins this year.
Now that the irrational exuberance over Clean Harbors has been largely reversed, this could be a good time to bet on the company -- particularly if management decides to guide above previous estimates between now and its next earnings call.
Another similarly impacted company is $3.4 billion chemical manufacturer
Nalco Holding
( NLC), which produces an agent known as dispersant that is designed to break up oil before it reaches the Gulf's shoreline. Like Clean Harbors, Nalco saw a frenzy of buying activity following news of its involvement in the cleanup, followed by a selloff when reports surfaced that the company's dispersants had the potential to do their own environmental harm.
Still, agencies seem to be making the decision that Nalco's chemicals are a better trade-off than allowing the oil to reach land, and with 230,000 gallons available for spill cleanup, the benefit still looks huge.
Both stocks are holdings in the
Market Vectors Environmental Service ETF
(EVX)
, an exchange-traded fund that owns positions in the 21 stocks that comprise the NYSE Arca Environmental Services Index. Other EVX holdings include
Stericycle
(SRCL)
and
Veolia Environment
(VE)
.
Larger companies whose products are used to deal with the Deepwater Horizon spill could also benefit, including
Dow Chemical
, which produces dispersants and detergents that are currently in use.
Some traders have begun betting that gains can be found in shares of
BP
(BP)
, the company that's been held the most responsible throughout this ordeal. BP was the operator of the oil rig that was lost in the explosion, and the company has taken responsibility for its share of the costs of the spill.
As a result, shares have taken a double-digit fall on fears that BP will be forced to pay billions in restitution and cleanup costs. But with around $30 billion shed from the company's market capitalization since mid-April, many believe that the selloff was overblown.
>> Who Owns BP?: Bill and Melinda Gates
Still, with so much uncertainty still in BP's ultimate cost analysis, I'd recommend looking to other stocks for growth potential right now.
For a more in-depth look at stocks that could be affected by the Deepwater Horizon oil spill, check out the
portfolio on Stockpickr.
RELATED LINKS:
>>Cramer's Growth Story Oil Stocks
>>Fast Money's Gulf Oil Spill Fallout Trades
Follow Stockpickr on
and become a fan on
Facebook.
At the time of publication, author had no positions in stocks mentioned.
Jonas Elmerraji is the editor and portfolio manager of the Rhino Stock Report, a free investment advisory that returned 15% in 2008. He is a contributor to numerous financial outlets, including Forbes and Investopedia, and has been featured in Investor's Business Daily, in Consumer's Digest and on MSNBC.com.