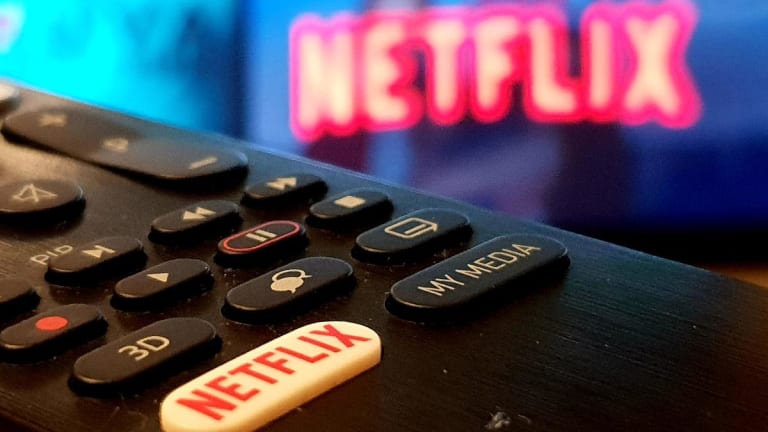 How to Play Netflix, and the FANGs, on This Rebound
A trade on Netflix into Thursday's earnings report, plus a play on Amazon.
Canaccord Genuity's Michael Graham on Tuesday made public his positive view on the original FANG names, adding to the positive vibe felt across the space, and thus across equity markets after Netflix
(NFLX) - Get Netflix, Inc. Report
announced price hikes on Tuesday morning. Graham, like your author, thinks Amazon
(AMZN) - Get Amazon.com, Inc. Report
to be in the best position among those four names.
Quite honestly, I think that there is a lot to like at planet earth's leading e-tailer, and leading cloud services provider. Anyone think that perhaps businesses will start moving away from the cloud, or that shoppers will forsake increased convenience at lower prices? Me neither. Do we even get started on the beast that is Amazon's advertising business? Graham's target price for Amazon stands at $2250. Your author, who is long the name, targets a more conservative level of $2100. The most significant threat? CEO Jeff Bezos' very public divorce. Could distract. Could force unexpected pressure on the shares at some point.
Graham also goes on to speak positively on the other three names. My thought is that of the other three names, Alphabet (GOOGL) - Get Alphabet Inc. Class A Report could be a successful long. The advertising business is a plus here as well, not to mention the firm's development along the lines of artificial intelligence -- and subsequently, autonomous driving. Alphabet, however needs to stay out of their own way.
The other two names, Facebook (FB) - Get Meta Platforms Inc. Class A Report and Netflix (NFLX) - Get Netflix, Inc. Report , are less compelling for me at this time. Facebook, in my opinion a poorly managed company has really done nothing to earn my investment. In terms of managing the firm, is there real improvement? To be fair, JP Morgan has named this stock one of their best internet ideas of 2019, so my opinion is not the only one. Facebook is fundamentally cheap relative to its FANG siblings, does not face significant competition, and benefits from broad appeal that brings with it tremendous scale. With a different crew at the top, I might be interested.
Netflix reports on Thursday. My short may or may not have been fundamentally correct. The fact is that this has been a poor trade. The price increase takes a significant step toward addressing the balance sheet and expected margin compression -- or basically the reasons why I was short in the first place. Yes, Amazon bailed my P/L out, so that from 10,000 feet this position presents as a drag and not as catastrophic. That said, obviously, I will have to take steps to either reduce this exposure or go through the expense of a proper hedge ahead of Thursday's digits.
Regardless, I remain a satisfied consumer of the product. That begs one to ask... just how much elasticity is there in regards to what Netflix can ask? Then if they can pull this off... did you watch Jim Cramer on Mad Money Tuesday night? Might Amazon, Apple (AAPL) - Get Apple Inc. Report  -- and a myriad of others like Disney (DIS) - Get Walt Disney Company Report  and AT&T (T) - Get AT&T Inc. Report  -- raise prices for services? Food for thought, gang.
Live Thursday: Jim Cramer Unveils His Top 10 Tips for a Bear Market
Join Jim Cramer on Thursday at 11:30 a.m. ET when he unveils his "10 Lessons for a Bear Market." Jim will release his tips during a live monthly videoconference call with his Actions Alerts PLUS club for investors. The call is normally for members only, but Jim is opening it to the public this month for the first time ever. Register now and join in!
(An earlier version of this column appeared at 7:37 a.m. ET on Real Money, our premium site for active traders. Click here to get great columns like this from Stephen "Sarge" Guilfoyle, Jim Cramer and other experts throughout the market day.)
At the time of publication, Guilfoyle was long AMZN, AAPL, DIS equity; short NFLX equity; short DIS puts.