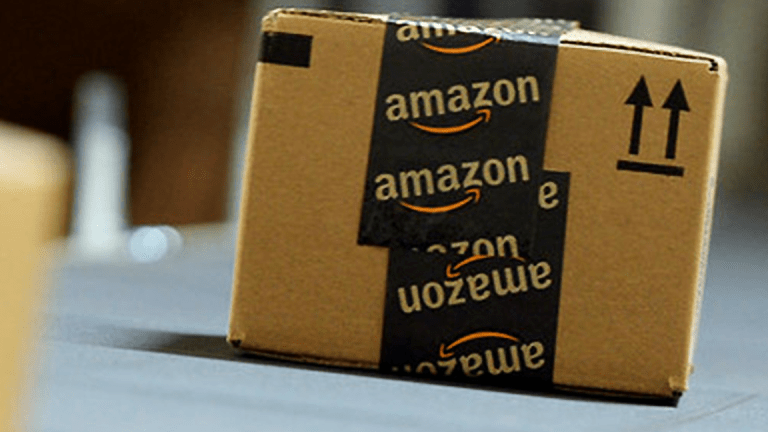 How to Play Amazon on Market Negativity and Prime Day Blunders
Prime Day got off to an embarrassing start, but this stock is better off than Netflix.
Amazon
(AMZN)
is an overly valued name, currently trading at 90x forward-looking earnings and something like 230x trailing earnings. You may recall that several months ago, I placed an $1850 price target on AMZN. The high yesterday was $1841.95. Perhaps I should have jumped the gun, taken my ball and gone home. After all, the
Netflix-related (NFLX) negativity
was not the only thing that impacted AMZN on Monday. The firm's highly promoted "Prime Day" got off to a very embarrassing start that made the website unavailable to many shoppers. This will undoubtedly hurt the metrics that support performance success.
On top of that comes news that Amazon's key retailing rival Walmart (WMT) , and key cloud services rival Microsoft (MSFT) , have decided to dance to the next song (five years) together. Walmart will rely upon Microsoft for machine learning, artificial intelligence, and sales data sharing with vendors. If you have not yet caught on, Microsoft's "Azure" is considered a significant alternative to Amazon Web Services, particularly across the retail space, as that group plays catch up to Amazon's expertise in, and broad use of, data. AMZN and MSFT are Action Alerts Plus holdings.
View Chart »View in New Window »
In my opinion, though seemingly over-valued and having to overcome that troubled start to "Prime Day," Amazon is skating on thicker ice than was NFLX. Money Flow, the daily MACD and Relative Strength all look good. You may see some weakness. Many of you have much lower basis points, and I get that it can be tough to add at levels that increase one's average cost. I would need to see a serious setback for this name to increase my long. My new plan:
AMZN
Target Price: $1950 (up from $1850)
Replenishment Point: $1660 (initiation)
Panic Point: $1540 (up from $1350)
What Are the 3 Things That Can Kill This Bull Market? Check out our free white paper on 7 Things All Investors Must Know in 2018 to see what could kill the bull market, how much cash to have on hand and more. You can register for your free electronic copy here.
At the time of publication, Guilfoyle was long AMZN, GOOGL, MSFT, WMT.