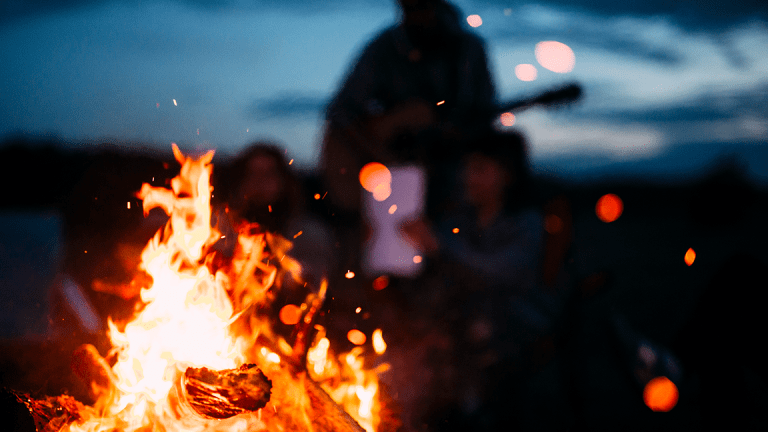 How to Trade Apple, Netflix and Other Key Stocks
From Apache to Walmart, here are 28 stocks I'm following.
You smell that? Is that Peppermint? Gingerbread? Maybe pine cones? It's December on Wall Street, and we need to focus on reaching the finish line for 2017.
What will the pros do? Will there be the annual chase for performance by those who've underperformed? Will we see a bout of tax selling? How should we play U.S. tax reform, a new Federal Reserve chair, a still-belligerent North Korea or the three-ring circus that is Washington (or the Organization of Petroleum Exporting Countries)?
Like you, I don't always know what to do -- but when in doubt, I rely on discipline. Here's what I'm looking to buy, sell or hold as we enter December:
Banks
My, has the landscape evolved rapidly for this group.
Last month, I complained that the spread between two- and 10-year U.S. Treasury yields was hovering at around 80 basis points. However, the yield curve has since gotten even flatter than that, spending a good bit of November struggling along below 60 basis points. That's tough on traditional banking.
Still, a Federal Reserve that seems intent on pushing out the yield curve's short end needs something to help push out the long end as well. It's true that U.S. tax reform might or might not help the average Jane or Joe that much, or that increased U.S deficit spending might or might not end well. But you would think they might at least trigger higher long-term yields. That'd be good news for the banks.
My two favorite individual bank stocks remain unchanged -- Citigroup (C) on valuation as well as on international exposure, and KeyCorp (KEY) as my favorite regional-bank play. Both have started to perform much better as U.S. tax reform has become much more likely.
I also remain long on two ETFs in this space -- the SPDR S&P Bank ETF (KBE) and the iShares MSCI Europe Financials ETF (EUFN) , which I own just in case the European Central Bank ever gets off of its tail and raises rates.
Defense
If you take your eye off of the ball and take some profits in this area, be forewarned that an irresponsible nation that's been quiet for a bit might suddenly decide to throw a missile into the sea at a high trajectory.
The lesson here? While defense stocks might waggle every once in a while, it's foolish to imagine that significant money won't continue to pour into this sector unless we win something equivalent to the Cold War any time soon. My current positioning:
Energy
I still like Apache Corp. (APA) , and I got a little lucky with it. The stock poked its ugly head above $45 twice in November and I sold some both times. Then I bought back every share in two tranches, one just below $40 and one just above.
I've made this a habit going back to October and have really been able to manage what could have been a disaster. I'm back below the breakeven line right now, but I still like the name -- and with a little cold weather, things might work out.
I've also managed my stake in Schlumberger (SLB) in similar fashion, although not with the same success. However, SLB is still a best-in-class name and should benefit from the growing global economy's expanding demand for oil services.
That said, I cashed in my shares of Valero (VLO) , which I'd picked up after Hurricane Harvey hit Houston. The trade had already been highly profitable and made my APA and SLB positions effectively cost-free.
The FAANGs (and Alibaba)
I've previously said that I like Apple (AAPL) , and I even gave it a $176 price target at TheStreet's recent Financial Success Strategies symposium. That's almost precisely where shares went in response to Apple's latest quarterly earnings.
I've extended my price target to $197, but I've also sold 50% of my AAPL shares. Call it "discipline." Yes, there's pent-up demand for Apple's products this holiday season, but I want to play it both ways until we find out just how much.
My other holdings in the segment:
Industrials
Yes, I'm still long General Electric (GE) , and yes, I bought more shares below $18.
The stock has formed a base and I've left enough dry powder to increase my share count by 70% at these levels should the stock languish. I have also reduced my net effective cost through the sale of various call options that have expired, as well as some put options that I may have to eat. I think that I will be long GE for a long time. Something to leave the grandchildren? Hey, even after the dividend cut, this thing still pays 2.6%.
And I almost forgot my big winner in this space -- United Rentals (URI) , Even though I bought my shares late in the game in response to the hurricanes, I'm still up some 23% on the name. Check out this incredible three-month chart:
Retail
I've practically beaten you to death with my two favorites in this space -- Walmart (WMT) and Kohl's (KSS) -- but they've easily been among the top performers among old-school retailers.
I enjoy owning shares of each for different reasons. Walmart is the kid that fights back in the face of Amazon, an imposing adversary. Kohl's is the little guy who pals along with the bully (again, Amazon) so that the bully won't pick on him.
Now, astute readers of my column will say: "Hey Sarge, I thought you sold your WMT!" Good memory -- I did when the shares hit $91 prior to earnings. I had already moved my price target to the high side twice on this name, which is one more than my personal discipline allows for.
Still, Wal-Mart zoomed to $101 after the fantastic earnings report that included a dramatic increase in e-commerce, so I had to wait until the shares hit $96 on the way down to buy again. I ultimately repurchased about 40% of what I'd consider a full position in the name.
And Kohl's? If I had a nickel for everyone who mocked me when I bought KSS, I'd be a rich man, but I'm up 33% on the name and it pays a 4.8% dividend yield. That's called a home run where I come from.
Technology
It sure does seem like markets have tried to rotate out of this group several times, but it's tough to do so yourself when its sector where everyone's triple-digit percentage winners sit. Still, that's where discipline comes in.
Yes, discipline cost me a few bucks of upside on Walmart and ended up being an act of futility for me with Lockheed Martin. But discipline will save you from catastrophic losses in sectors like tech, where you can potentially be taken out back and beaten to a pulp.
Consider Lam Research (LRCX) and Nvidia (NVDA) , what have been my two favorite tech stocks for most of 2017. I'm down to about 40% of a full position in each. I sold 60% of my LRCX stake in late November, when the stock broke two support levels on the same morning. I also sold 60% of my Nvidia stake after trading in and out of the name a couple of times over a couple of months.
My new favorite tech name is one of my old favorites -- Intel (INTC) . I love what they're doing and how they're innovating and competing. I also love the way that CEO Brian Krzanich represents the firm. All in all, I think Intel is still grossly undervalued, and they still pay you about a 2.4% dividend to own the shares.
Sticking with the semis, I also own Advanced Micro Devices (AMD) . I'll admit I'm not thrilled with this name, and I wouldn't currently recommend it to readers. But it's on my book and doesn't present all that much risk, in my opinion.
Elsewhere in the sector:
Transports
My exposure to the transports has turned for the better in recent weeks, even without an airline on my book.
I'm sure you saw the recent the upward revision on third-quarter U.S. gross domestic product, and I'm sure you've seen the supporting macroeconomics. The U.S. economy is chugging along, and so will the transports.
The "favored children" among transports go back and forth between the airlines and the railroads a bit too quickly these days, so I'm getting most of my exposure through the SPDR S&P Transportation ETF (XTN) . But elsewhere in the sector, I absolutely love FedEx (FDX) . After all, 'tis the season to be long at least one major delivery-services firm.
Conversely, CSX Corp. (CSX) -- my one railroad holding -- has largely gone sideways. It appears that CEO Hunter Harrison is setting the firm up for succession, but I choose to look at that as a positive.
Citigroup, Apache, Schlumberger, Apple, General Electric, Activision Blizzard and Nvidia are holdings in Jim Cramer's Action Alerts PLUS Charitable Trust Portfolio. Want to be alerted before Cramer buys or sells the stocks? Learn more now.
More of What's Trending on TheStreet:
Wondering what's next for small caps? Check out TheStreet's exclusive video coverage of the LD Micro Conference!
At the time of publication, Guilfoyle was long AAPL, AMD, AMZN, APA, ATVI, BABA, C, CSX, EUFN, FDX, GE, IIVI, INTC, KBE, KEY, KSS, KTOS, LMT, LRCX, NFLX, NVDA, ORCL, RTN, SLB, STX, URI, VLO, WMT and XTN, although positions may change at any time.