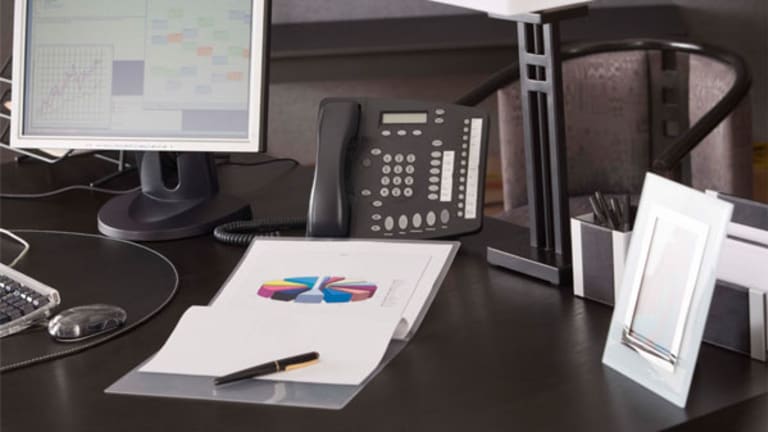 How to Network Without Sounding Like a Jerk
Coming on too strong at networking events can be a disaster. Here are five networking tips on how to do it right.
NEW YORK (
) -- Networking opportunities are great for any professional, but for small-business owners, the right connections can bring pathways to new suppliers, eager customers and corporate partnerships that can take a business to the next level.
If you've got only a couple of hours at a cocktail party to meet and greet, your first impulse may be to work the room quickly, giving as many elevator pitches as you can to well-heeled attendees. But coming off too aggressive or overly salesman-like can be a big turnoff. We checked in with networking experts who say that making a good impression with five or 10 people is far more important than throwing your business card at 30. Check out their top five tips for networking excellence.
How do you network effectively without sounding like a jerk?
Even though it may be cliche, Aurora Reinke, assistant professor at Kendall College's School of Business, says there's truth to the adage, "It's not about you."
"There is an ego element to being an entrepreneur," Reinke says. "You have to be a little in love with yourself to even take the risk in the first place."
Ultimately, what any entrepreneur wants to do is share the magic they bring to the table, she says, but part of that magic is being understanding of others and capable of listening and engaging in dialogue.
"Nobody likes a narcissist," she laughs.
With that said, there is a fine line between being full of oneself and not being vocal enough, says Mike Shook, managing partner of entrepreneurial executive firm
Accelerence
.
"You don't want to be overly promotional, but you must be enthusiastic while remembering the importance of humility," Shook says. "If you are not excited about what you are doing, how can anyone else be?"
"People you've interacted with should be left with the impression that you are very excited about what you are doing. They should know that your solution to a real problem is obvious and that you have the credentials and aptitude to transform an interesting idea into a good business," Shook says.
Networking with people you've just met is a subtle art, Jennefer Witter, owner and founder of PR firm
The Boreland Group
.
"Blatantly selling oneself can backfire," she says. "The most important thing to do is to listen to the person and gauge what he or she is doing or where specifically he or she wants or needs assistance. Yes, it is a good idea to trade business cards, but wait until the end of the conversation. And make sure you ask for that person's business card first, to demonstrate your interest in them."
What should you do when you're tempted to mention your business to everyone you meet?
"If you're temped to talk about it, that means you're passionate about it," says Chris Dessi, the CEO and founder of social media consultancy Silverback Social.
"I'm certain that if you're a small-business owner there is going to be a funny anecdote or issue you're dealing with as a small-business owner that will be appropriate to talk about," he says. "As long as you're not bragging, people feed off energy and passion. Sharing passion is never a bad idea."
But be careful that you don't share too many anecdotes, Shook cautions.
"Clearly every word out of your mouth should not be about your business. Have three to five questions prepared that you will ask people you meet. After you've inquired about them, they'll be much more open to you saying, 'Let me share a little bit about what I'm doing,'" Shook says.
Of course all good networking depends on the setting. If you're at a non-business event, hold off speaking about your business unless it is relevant to the conversation, Witter says.
"You don't need to sell yourself all the time. Know your audience. Time is precious -- so when you do speak of your business, make sure it is to an audience that has a need," she explains.
Are there some things you should never talk about at a cocktail party?
"Never, ever,
ever
talk about money problems or windfalls," Dessi says. "And remember that sometimes it's nice to just have a cocktail without any business talk."
In general, business discussions should be positive, and you should never lose sight of the fact that everything you say might end up in tomorrow's newspaper, Shook cautions.
In case it's not always obvious, Witter says topics including religion, politics or problems with your company should be avoided no matter the setting.
"Why air your business' dirty laundry to a group of people who may be interested in your services? A loose-lipped executive does not inspire confidence. Zip it up and focus on the positive," she says.
What are some things you should always say?
"You should always communicate your passion and say why you do what you do. Think about what you stand for, and never be afraid to communicate that," Dessi says.
You should also touch on the crux of what you do and what your company stands for. Branding and context are critical, Reinke says.
"It's easy for entrepreneurs to be so absorbed in their ideas and the execution that they forget when meeting someone new, they need to start with the basics. It's like walking into the middle of a conversation and no one takes time to bring you up to speed," she says.
Above all, never forget those magic words:
"Always say 'thank you'," Shook says.
What are the best rules of engagement when you want to promote your business?
"Always be humble, don't dominate the conversation, do not be perceived as 'holding court,' and earn the right to have someone ask you about your business," Shook says.
As with dating, professional networking can go a lot smoother with a little ice-breaker to warm up the conversation.
"Go for a simple question, such as 'How did you hear of this event?' Or, pull up a chair and sit down with a group and introduce yourself. If it doesn't click, leave," Witter says. "And if you want to move on when you're speaking with someone, say "It was so lovely meeting you. I have to step away, but let's definitely continue the conversation. Can I have your card?"