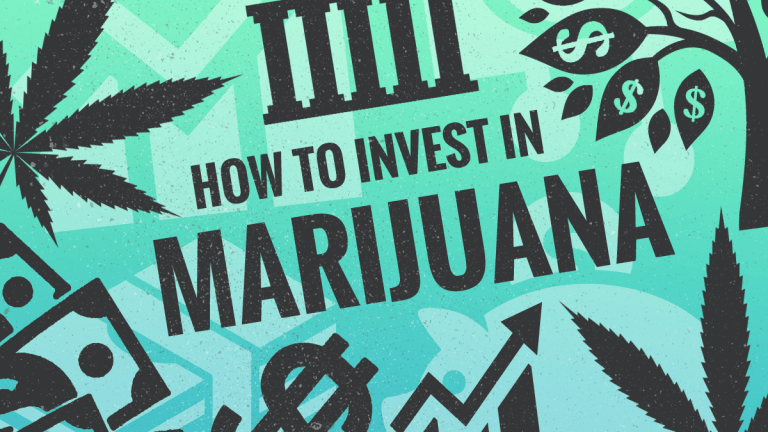 How to Invest in Cannabis - In Its Many Forms
As cannabis becomes more and more legal, investors have started to wonder what that means for them.
When states and countries legalize cannabis, new businesses appear out of nowhere. California legalized recreational marijuana at the very beginning of 2018. Within two weeks, two dozen Los Angeles businesses got approval to sell recreational products. The cannabis industry grows very quickly.
They're hardly the only state to be expanding; the 2018 midterm elections saw Michigan voters elect to legalize recreational marijuana, while Missouri and Utah voted in favor of medical marijuana. Dispensaries keep getting license to sell recreational weed products, necessitating more products from more businesses. It's a growing industry, and people are starting to see that there's money to be made here.
So where does that leave you, the intrigued investor? Well, you have a lot of options. Both directly and indirectly, there are a number of ways you can turn cannabis into one of the more intriguing investments in your portfolio.
If you're wary, you wouldn't be the only one. None of these are recommendations. Cannabis remains illegal federally, and financial resources are limited. In addition, while the industry expands, the initial stocks haven't exploded quite the same way. People looking to make an immediate profit probably won't find it. But if you believe in the potential of cannabis investments and are willing to make long-term investments, here are some of the ways you can do that.
Cannabis Medical Products & Companies
Cannabis stocks are such a new and unusual investment that even compared to your usual investments, there's no such thing as a "safe bet." But should you choose to take a chance, medical marijuana presents you with more options. Far more states have legalized medical than recreational cannabis, and Canada has had medical weed for nearly two decades. 
There are some investments that can be found on major stock exchanges both in the U.S. and Canada - for example, GW Pharmaceuticals (GWPH) , whose CBD-based epilepsy drug Epidiolex was recently approved by the U.S. Food & Drug Administration (FDA). However, many of them exist on over-the-counter exchanges (OTC), where securities and stocks are traded through dealers as opposed to a centralized network like NASDAQ. 
Make sure you know where marijuana is legal, whether you plan to invest in medical or other fields of cannabis. Medical marijuana in the U.S. has continued to grow, but being deemed federally illegal has stifled cannabis research, which has hindered the ability for more medical marijuana companies to get FDA approval. As a result, more investment options for medical cannabis are found in Canada.
Canadian Cannabis Companies
Some of these Canadian companies have shown themselves to be intriguing players in the market. OrganiGram (OGRMF) , a licensed producer and grower of medical marijuana, is coming off a strong Q2 as of this writing. As the number of medical cannabis patients in the country grows, so have OrganiGram's sales, in no small part due to their production of cannabis oil.
Canopy Growth Corporation (TWMJF) is another popular option, a Canadian company that not only produces but researches and studies cannabis. It was valued at around $4.35 billion earlier in 2018, and Bank of Montreal helps finance it, giving it a competitive advantage. One of its main competitors, Aurora Cannabis (ACB) , is expanding its number of growth facilities and purchased competitor CanniMed Therapeutics. Recently, it was announced that Aurora had also branched out into Mexico by purchasing Farmacias Magistrales S.A., Mexico's only federally licensed importer of raw materials that include THC.
The first cannabis company to actually trade on a major U.S. exchange was a Canadian company, Cronos Group Inc. (CRON) , which trades on the NASDAQ. Like Aurora, Cronos is doing its share of growing, expanding internationally. What has drawn some people toward it is what has scared others away: volatility. Its decline earlier in the year never stopped it from having random days of jumping up 14%, and it got a nice boost later in 2018 after they received a massive investment from Altria Group (MO) . Another Canadian company, Canopy Growth Corp. (CGC) , recently began trading on NYSE.
Another recent milestone for Canadian marijuana stocks is the emergence of Tilray (TLRY) on the market, becoming the first marijuana company to have an initial public offering. Tilray, which advertises itself as a multi-faceted medical cannabis company, was priced at $17 a share, and quickly rose over 21% in the wake of the IPO. Tilray has ended up becoming not just one of the most intriguing weed stocks on the market, but one of the most intriguing stocks overall thanks to a wild September that at one point saw Tilray shares rise over $200. It has fallen significantly since then, hovering around $100 as of this update.
There are several other fairly prominent medical marijuana in Canada as well you may wish to look into, like Med ReLeaf (MEDFF) and Aphria (APHQF) .
Unfortunately, with medical cannabis not as widespread here as it is in Canada, the market is a bit lacking. This is why people have sought to find Canadian companies, which are far more plentiful.
Cannabis & CBD Retailers
It's much less common than medicinal, but recreational marijuana has its highest approval rating in the U.S. since that was something surveys tracked. Cannabis is 100% legalized, including recreationally, in nine states and Washington D.C. After months of people wondering when full legalization would come in Canada, the coutnry finally officially legalized recreational cannabis in October of 2018, later than the summer as Prime Minister Justin Trudeau had initially promised.
Medicinal cannabis companies will certainly benefit from the new customers, but it would also require more expenses to keep up with demand. That's important to remember; there's money to be made, but there's money that must be spent too. Not every weed stock is gonna spit out profits just because it gets legalized.
Some companies, though, have been preparing for the event where recreational marijuana is legal and distribution needs to expand, and they may be worth looking into. Scott's Miracle-Gro, Co. (SMG) has acquired multiple companies over the years like General Hydroponics and Sunlight Supply - producers of cannabis growing supplies.
One important company to keep an eye on doesn't have a public stock to trade - yet. MedMen Enterprises is a highly successful retailer of cannabis products, with dispensaries in several states. MedMen has revealed that they plan to go public, and just how they'll be doing it - with a reverse takeover (or RTO) of OutdoorPartner Media Corporation, which is currently unlisted. It may be worth keeping an eye on the details and when they officially go public.
Read more about what CBD is if you want to learn more.
Cannabis ETFs
As marijuana stocks become more of a common occurrence, so do marijuana exchange-traded funds (ETF). ETFs allow for trading a number of different securities in one fund, bringing a diverse portfolio. They're tempting, but they are also even newer than cannabis stocks. And if banks are still wary of individual cannabis stocks, they're definitely going to be wary of a fund with multiple.
So stay cautious. Horizons ETFs has a cannabis fund, Horizons Marijuana Life Sciences ETF (HMMJ) is a popular choice that trades previously mentioned companies like Aurora and Canopy Growth. ETFMG Alternative Harvest ETF (MJ) is a fund that focuses exclusively on pot stocks, while the newer Evolve Marijuana ETF (TSX: SEED) is almost entirely Canadian stocks, trading on the Toronto Stock Exchange.
Due to the number of prominent Canadian cannabis producers, the reliance on Canada's companies and economies is thought of as another risk with ETFs. If something happens to Canada's economy, that's a lot of Canadian stocks you'll have crashing at once.
Read more about what cannabis ETFs are if you want to learn more.
Hemp Stock: Industrial Hemp
Looking to get in on the ground floor of cannabis? If you want to invest directly in the production of cannabis, there's actually a way to do that.
Hemp Inc. (HEMP) has been around since 2008 and seeks to be a one-stop shop for hemp production. Growing it, extracting ingredients from it, fiber processing, even selling products made for the maintenance of hemp. The hemp plant may be about to have a big moment, as the Senate is considering an upcoming bill that, if passed, would legalize industrial hemp on a federal level. Currently, hemp is only able to be legally cultivated if it is under a state pilot program or for the purposes of approved academic research.
This bill, the 2018 Farm Bill, has a lot more substance to it besides the hemp legalization, but should it pass this would make products like CBD oil made from hemp federally legal to be manufactured, sold and purchased. If it passes, a company like Hemp Inc. that had been there this whole time working in states with their own laws would probably have an advantage against the competition.
CBD: The Next Frontier of Cannabis?
How to Invest in Marijuana Stocks in 2018 - Without the Marijuana
A smart bet when dealing with marijuana investments may be to find a stock where cannabis is just one part of what the company does, or even just relates to it indirectly.
Abbvie Inc. (ABBV) , for example, is generally just a pharmaceutical stock. However, the company also marketed Marinol, an FDA-approved synthetic cannabinoid meant to help nausea and vomiting in cancer and AIDS patients. INSYS Therapeutics, Inc. (INSY) is a pharmaceutical company that got approval from the U.S. Drug Enforcement Administration (DEA) for a synthetic cannabis - despite having donated to anti-marijuana advocacy groups in the past.
Remember Canopy Growth? Constellation Brands Inc.  (STZ) , which produces several successful brands of beer and liquor like Corona, recently bought a 9.9% minority stake in the company. That's certainly an option for those who are interested in cannabis stocks but prefer safer investments and more well-known entities.
Looking to invest in cannabis without investing in cannabis at all? Companies like Kush Bottles (KSHB) may be for you. Kush Bottles doesn't grow, produce, or sell cannabis. They distribute bottles, packages, and supplies for cannabis wholesale to dispensaries, growers, and more. A fast-growing company with solid sales, it's a tangential way to possibly play the cannabis market.
These all, of course, come with shared and unique risks. Cannabis stocks are more volatile than your average stock, and the legality of cannabis is always hard to define exactly. It's a changing world for marijuana, and how you think it will continue to change will determine whether or not you want to invest.