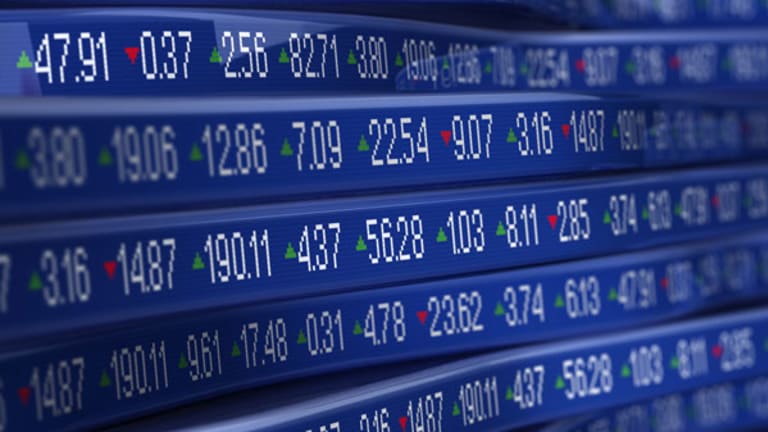 How to Invest Around the European Crisis
BlackRock has ideas for weathering the storm.
Updated to add comment about Bankia.
NEW YORK (
) -- As we enter the seasonally weak part of the year for the stock market, the European crisis, which U.S. investors have no control over, will play a big role in the direction of companies listed here at home.
BlackRock's Investment Institute sees Europe's debt woes as both a short-term and long-term crisis. "Today's is all about funding while tomorrow's is about structural reform, finding the right mix of spending cuts and growth, and -- most difficult of all -- giving up sovereignty."
The next big event in the Eurozone will be the Greek elections slated for June 17. It will provide an indication to the world how likely the country is to default on its debt, depending on which party wins. As of now, feelings seem to be mixed on who will win, but a recent poll in the
Wall Street Journal
shows the New Democracy (conservative) party in the lead. They are closely trailed by the Syriza party, which suggests Athens can default and still remain in the euro.
There is certainly a game of chicken developing in Europe. As Jim Cramer said in a recent post on
Real Money
: "On the one hand, we have the adamant Germans
who are not going to give an inch on the purse strings of Europe
that they clearly control. On the other hand, there's every other country in the European Union that now thinks, because of the troubles in Spain and Italy, not just Greece, that bonds must be printed and money spent to grow the economies on the Continent, not just Germany."
In a white paper titled "Europe on a Tightrope," BlackRock's Investment Institute says European leaders have proven they will only step up to the plate under extreme duress. "Investors have noticed they have a much higher pain threshold than their U.S., UK or Japanese counterparts. Markets have to fall off a cliff before policymakers jump in to clean up the mess. This summer is unlikely to be any different."
They continue to point out that "right or wrong, one thing is crystal clear: Investors cannot count on certainty."
Looking outside of Germany, it will be a dire situation before the European Central Bank will step in and take action to stem the crisis given its reluctance to do anything that could go against their mandate to manage inflation.
We heard last night it was unlikely the ECB would fund a recapitalization of one of Spain's largest lenders,
Bankia
(BKIA.MC)
, despite its financial woes.
BlackRock expects the ECB to take action only when Italian and Spanish 10-year bonds spike to 7%-8% and short-term yields revisit their 2011 highs.
Given this backdrop, coupled with the strain Spanish banks pose, it's important that investors maintain a careful balance of investments. At the current crossroads, BlackRock is recommending investors "search for long-term value in risk assets with a buffer of safe-haven bonds and cash against short-term price declines. The latter is no investment strategy for the long run because it offers negative real yields. But it will help weather the storm and can be reversed if markets snap back."
Multinational companies with strength in overseas sales is one way they recommend investing in equities, with a focus on financials, dividend payers and domestically focused European companies when their valuations hit bottom. Multinationals are a crowded trade currently, so it will be necessary to do your homework in the space.
Another strategy one should consider is investing in a handful of quality domestic names in the U.S. We are beginning to see strength in housing and the consumer is benefiting from low oil prices.
Toll Brothers
(TOL) - Get Toll Brothers, Inc. Report
and
TJX Cos.
(TJX) - Get TJX Companies Inc Report
come to mind as examples of stocks that have benefitted, but continued strength in these types of names will be contingent on our domestic market, making the jobs report this Friday very important.
--
Written by Lindsey Bell in
New York.
>To follow the writer on Twitter, go to
Lindsey Bell
.