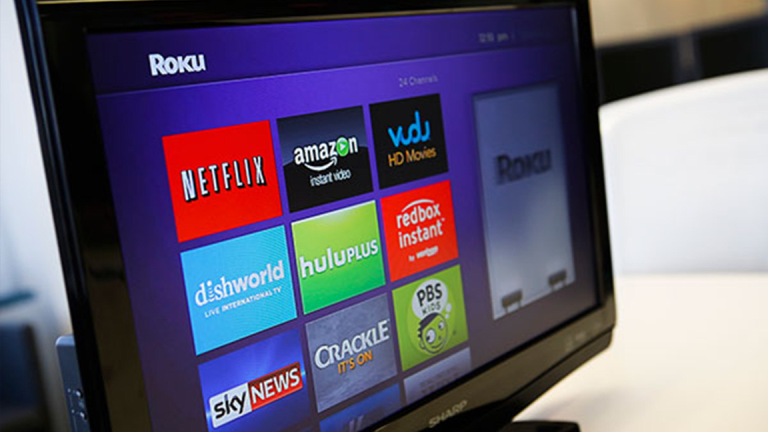 How Roku Managed to Add $1.2 Billion to Its Market Cap in 7 Hours
Roku executives have good reason to be feeling upbeat. Following a strong second quarter, Roku is now worth $1.2 billion more.
The earnings potential of a company is always top of mind for investors. 
And for Roku (ROKU) - Get Report , it looks like the market is finally grasping how much profits it could stream to the bottom line. 
Shares of the streaming content play exploded 21% to $57.33 on Thursday following an upbeat second quarter and annual outlook. That amounted to about $1.2 billion in additional market cap. 
The stock is stone's throw away from hitting its Dec. 2017 high of $58.80. 
TheStreet thinks Roku Chief Financial Officer Steve Louden perfectly captured why the market responded so enthusiastically. Wall Street is now locked in on big profit potential as Roku gains more users and increases average revenue per user. 
"We think there is a massive opportunity long-term," Louden told TheStreet when asked about Roku's earnings potential. Louden says Roku continues to invest aggressively in research and development and marketing to support future earnings growth. In turn, that is somewhat holding back Roku's bottom line it shows Wall Street each quarter.
But make no mistake, Roku could pull an Amazon (AMZN) - Get Report and turn the profit spigot on if so inclined.
"Not to talk about Amazon's trajectory, but certainly we can slow down investment in the business and that would pop some incremental margins to the bottom line. When eventually we gain more scale and when the investment in the business relatively declines, there is a lot of leverage in this business long-term."
For more executive interviews on TheStreet head here.