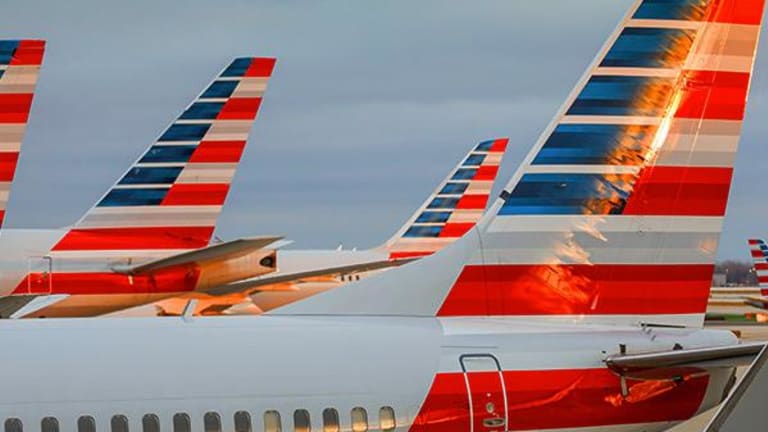 How Qatar Airways Messed Up a Chance to Make a Deal With American Airlines
Qatar Airways would have benefited from acquiring American Airlines shares - It's too bad the CEO isn't a better dealmaker.
Qatar Airways could have done a deal with American Airlines Airlines Group Inc.  (AAL) - Get American Airlines Group, Inc. Report  and it would probably have benefited from doing so, but CEO Akbar Al-Baker seemed to do everything wrong.
Qatar said on June 22 it wanted to buy 10% of American Airlines. It clarified to say that it planned initially to buy up to 4.75% of American shares, the maximum American permits without advance notice to its board.
During the following month, Al-Baker ignored a suggestion from the Allied Pilots Association, which represents American pilots, that it would be willing to talk. He called U.S. flight attendants "grandmothers" in a speech, then apologized, even seeking to call Sarah Nelson, president of the Association of Flight Attendants. He also leased planes to British Airways so it could fly through a strike.
On Wednesday, Aug. 2, Qatar gave up. It said it "has taken the decision not to proceed with its proposed passive financial investment in American Airlines.
"Further review of the proposed financial investment, taking into account the latest public disclosure of American Airlines, has demonstrated that the investment no longer meets our objectives," Qatar said.  No word yet on what disclosure was so disturbing.
Al-Baker may be perceived as a dealmaker, but if he wanted to make this deal, he should have watched his language and worked with the unions. After all, 83% of American Airlines employees are union members.
"An entry door was provided," said APA spokesman Dennis Tajer. "But instead of knocking, Qatar tried to torch the door to gain entry."
Would it have been helpful to work with labor on a major transaction involving American?
It worked for Doug Parker. The way he got to be American's CEO was to enlist the aid of APA, the Association of Professional Flight Attendants and the Transport Workers Union in backing a plan to replace previous management during bankruptcy.
In fact, management at all three global U.S. airlines have found that it is in their interest to work with unions. At United Continental Holdings Inc., President Scott Kirby may be rebuilding the network, but first CEO Oscar Munoz made believers of the labor unions. At Delta Air Lines Inc., the strategy since bankruptcy has been to work with the Air Line Pilots Association while fighting aggressively to keep other workers from organizing.
It is true that from day one, American Airlines opposed the concept of a major Qatar Airways investment. But initially, before the "grandmother" remark, that seemed largely predicated on the divergence of the two party's views on unfettered U.S. expansion by the subsidized Middle East three carriers -- Emirates, Etihad and Qatar - in violation of the Open Skies agreements that have enabled the expansion.
Isn't it possible that Qatar would have been willing to make a deal with American that would have harmed the two United Arab Emirates carriers by leaving them on the wrong side of a subsidies battle? At the moment, their country is blockading Qatar.
Sell them out? Where does the line form?
Qatar Airways is already closely involved with three of American's closest partners.
Like American, Qatar Airways is a Oneworld member. It owns 20% of International Consolidated Airlines Group SA, owner of British Airways and Iberia. It also owns 10% of South America's Latam Airlines Group SA.
American has a trans-Atlantic joint venture with British Airways and Iberia -- the trio share revenue, aircraft, decisions and information regarding trans-Atlantic flights. Moreover, American is exploring a joint venture in Latin America with Latam.
Qatar not only could have furthered its strategic investment plan, but also it could have seized an opportunity to invest in a profitable airline. On American's earnings call last week, Parker said, "This is an airline that can produce over $5 billion pretax profits on a normal year, and we feel today that we're undervalued."
Sounds like a good place to put some money, both to encourage synergies and to make money.
Too bad Al-Baker couldn't make it work.
This article is commentary by an independent contributor. At the time of publication, the author held no positions in the stocks mentioned.