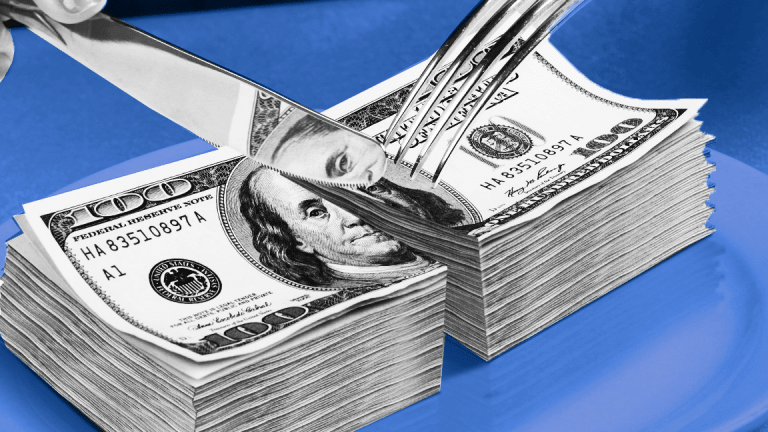 How Investors Can Make a Lot of Money During Earnings Season
It may seem daunting, but there will likely be opportunities to scoop up well-positioned companies.
Yes, you can survive earnings season. 
In recent writings, we shared that beginning this past week, the frequency of company reports skyrocket as we once again contend with earnings season. Investors go through this rapid-fire period four times a year. It equates to drinking from the fire hose, as we look to dissect, parse, analyze -- and several other verbs that mean scrutinizing corporate results. This time around we are doing it for results for the third quarter of 2017, which will also offer more than a glimmer at what's to come in the current quarter, the one that closes the year.
This frenetic period can be fabulous if the preponderance of companies, and your investments in particular, are delivering better-than-expected results and offering an upbeat outlook for what's to come. It would be wonderful if that was always the case, but as we saw with General Electric (GE) - Get Free Report and Procter & Gamble (PG) - Get Free Report , it's not. What it means is assessing results relative to expectations and matching corporate guidance with consensus projections. Beats can mean the stock pops, while misses can drag shares down as if they were outfitted with an anchor.
From an investor perspective, if a stock gets clobbered do we exit the position or use the weakness to scale into an existing position further or add it as a new one? The answer hinges on a few factors, including the magnitude of the miss and degree of the pullback -- Is it an over-reaction to something that is transitory in nature, or is it a warning sign that more pain is to be had?
It also helps to understand the landscape and if it is shifting in a favorable way or not for the company's business. This means making sure that we don't have blinders on and solely focus on our active positions, but rather examine the quarter's results and outlook, as well as color commentary from the customers, suppliers and competitors.
For example, given the Trifecta Stocks position in Universal Display (OLED) - Get Free Report , it would behoove us to dig into quarterly results from Apple (AAPL) - Get Free Report Alphabet (GOOGL) - Get Free Report Samsung, HTC, Huawei and other smartphone companies to gauge demand for organic light-emitting diode displays. In looking to get a better handle on smartphone demand, we would cross reference forecasts and commentary offered by those smartphone vendors with key smartphone semiconductor suppliers such as Qualcomm (QCOM) - Get Free Report , Broadcom (AVGO) - Get Free Report , Skyworks Solutions (SWKS) - Get Free Report and Qorvo (QRVO) - Get Free Report . With organic light-emitting diode displays set to take share from backlit liquid crystal displays, it would also be smart to see if light-emitting diode (LED) manufacturers, like Cree (CREE) - Get Free Report are seeing a crimp or something stronger in demand from the smartphone market.
That is but one example of how we'll be examining the various pieces of the puzzle this earning season for all of the Trifecta holdings. As we digest this for the holdings we have, we'll also be looking at other fundamental data points to determine which way industry fundamentals are blowing. That means sifting through the litany of earnings reports and corresponding earnings conference calls and assessing numerous data points to determine those vectors and velocities.
One of the key backdrops for investors is understanding the economic environment, and in these earnings results we are also looking for "real deal" data points on the economy. These help us frame and put the various economic indicators into perspective the same way industry statistics, such as weekly railcar loading and truck tonnage, do.
The goal is to assess the true speed of the economy, and that has us poring over results and guidance from companies such CSX (CSX) - Get Free Report General Electric, Honeywell (HON) - Get Free Report and others. On its earnings call, CSX shared that its total volume for the quarter rose 1% year over year, which is in tune with an economy growing at or near 2%. Meanwhile, both GE and Honeywell issued downside guidance that caught the market off guard and signal that all may not be humming in the domestic economy.
Interestingly enough, comments made by WW Grainger (GWW) - Get Free Report , a distributor of maintenance, repair and operating (MRO) supplies, during its earnings call this week pointed to signs of an improving economy. The company noted that its spot buy and large non-contract business volume growth turned positive during the quarter. The question we are pondering is how much of this is due to the true speed of the economy vs. August-September hurricane fallout/rebuild related demand? We'll continue to revisit this as more companies report their quarterly results in the coming weeks and pit it against the Atlanta Fed's current GDPNow figure of 2.7% for the third quarter.
Another thing to watch will be the upcoming October Flash PMI data that hits the tape in the coming days.
Reading over the above paragraphs, you may be wondering how we managed to listen to all of these earnings conference calls or how we plan on doing so as the number of reports quadruples next week?
The answer to both is the same. While we do listen to a good number of them first hand, we also use the time-tested approach of reading the follow-up conference call transcripts. Much like skipping the kickoff in a football game, this allows us to get to the meat of the earnings call material. In some instances, we even search through them for certain keywords, thanks to the joys and efficiency afforded by search tools and PDF copies.
There is another benefit to using the transcripts, and that is the ability to compare the latest one with the prior one. This allows us to gauge if a management team is adopting a more bullish or more cautious tone with its business and monitor progress on recent struggles and opportunities.
As we look to determine potential opportunities, we'll also be revisiting earnings expectations for the S&P 500 group of companies to determine if 2017 EPS estimates are on track or if a meaningful revision will be necessary. Should a step down in expectations be required, it would mean the market is that much more expensive than the current 19.6x P/E multiple using consensus 2017 EPS projections for the S&P 500, and that could lead to some pull back in the market as investors question potential upside and strategically lock in profits for the year.
The silver lining is if that comes to pass, we could see opportunities to scoop up well-positioned companies at better prices, and that has us once again building our stock shopping list.
This is an excerpt of commentary originally sent to subscribers of Trifecta Stocks on Oct. 18. Click here to here learn more about this portfolio and market analysis service. Chris Versace and Bob Lang are co-portfolio managers of Trifecta Stocks.
Apple, Alphabet and Broadcom are holdings in Jim Cramer's Action Alerts PLUS Charitable Trust Portfolio. Want to be alerted before Cramer buys or sells AAPL, GOOGL and AVGO? Learn more now.
More of What's Trending on TheStreet:
Editors' pick: Originally published Oct. 18.
At the time of publication, Chris Versace had no positions in any securities mentioned.