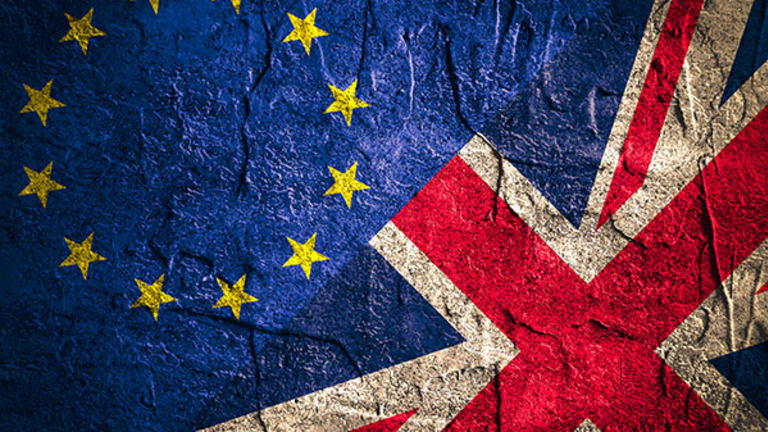 How Hedge Fund Algorithms Beat Human Rivals in Post-Brexit Trading
Hedge funds driven by algorithms were the only major group to come out ahead the day after Britain's vote to leave the European Union sparked market upheaval, new data suggests.
Hedge funds using automated trading strategies outperformed human-managed funds, on average, in the days following Britain's vote to exit the European Union, underscoring the increasing popularity of algorithmic trading. 
Global markets were battered by the widely unexpected exit vote -- exactly the sort of volatile, unpredictable environment in which hedge funds often claim that they can best outperform average returns. And in fact, an index that tracks the average performance of equities-based fund strategies found that they just barely beat the market on Friday, dropping 2.13% versus a 2.6% dip in the S&P 500.
The major hedge fund strategy most likely to close up for the day, according to data from Hedge Fund Research, was that of so-called systematic CTA futures funds, which rely heavily on algorithmic trading "with little or no influence of individuals over the portfolio positioning." Those funds on average closed up 0.71% on Friday and another 0.73% on Monday, both brutal days for markets overall.
CTA funds often rely on high-frequency trading to follow trends: generally speaking, buying stock that's going up, and selling stock that's going down.
"These strategies tend to do well during periods of financial stress," said Kenneth Heinz, president of HFR. "2008 was the best year for CTA strategies."
Not all systematic funds profited in the chaos. Serge Houles, head of investment strategy at Stockholm-based Informed Portfolio Management, say that although his Macro Systematic fund gained 3% on currency bets Friday, other positions in equities and bonds netted out a 1.7% loss for the day.  
He seems confident in the fund's positioning, noting that it remains up 10% so far this year. "Our strategy is quite long term," he said. "I think investors just think too much. Nothing has really changed, and nobody knows what's going to happen" between Britain and the EU.
Automated trading has grown in popularity in recent years, with Wall Street heavyweights Steven A. Cohen of Point72 and Ray Dalio of Bridgewater both showing an interest in algorithm-driven trading. Earlier this year, Hong Kong-based Aidiya and San Francisco's Sentient Investment Management both opened funds they say are managed entirely by machine-learning algorithms.
So do the machines know something the rest of us don't?
Maybe, or maybe not. For the year so far, HRF's systematic hedge fund index is up just two-tenths of a percent. Over the past 12 months, it's down nearly 3%.
It may be no surprise that the hedge fund strategy up the most over the same period is "volatility," or trading on volatility as an asset class. HFR says that hedge funds in that category have gained more than 9% for the past 12 months, although its most recent data for the index is from mid-May. (All of the return data is net of fees.)
Trading on volatility is high-risk, and not for the faint of heart. But there are a few arcane securities that track the implied volatility of S&P futures, including the exchange-traded funds (VXX) - Get iPath Series B S&P 500 VIX Short-Term Futures ETN Report , (TVIX) - Get VelocityShares Daily 2x VIX Short-Term ETN Report , and (UVXY) - Get ProShares Ultra VIX Short-Term Futures ETF Report . All three attempt to track the volatility index, known as Wall Street's "fear gauge," which measures how much volatility the market expects over the next 30 days. 
Ironically, if volatility is increasing, many blame systematic trading for amplifying natural swings in the market -- selling off stock at high speed when it begins to drop.
"Everybody can move to the left side of the boat and the right side of the boat now within minutes," MIT finance professor Andrew Lo told Bloomberg in August. "Algorithmic trading is speeding up the reaction times of these participants, so that's the choppiness of the market."