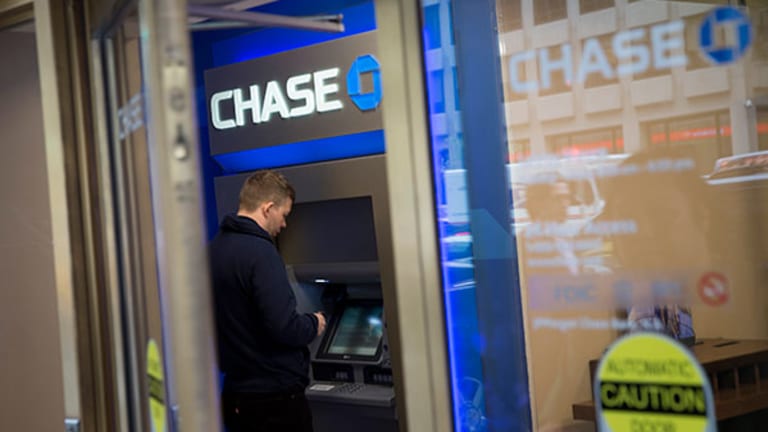 The mobile payment industry is saturated with options, but JPMorgan Chase (JPM) - Get JPMorgan Chase & Co. (JPM) Report believes its new system has a built-in advantage against offerings from competitors like Apple (AAPL) - Get Apple Inc. (AAPL) Report : the bank's customer base. 
The New York company is the leader in U.S. credit- and debit-payment volume, with $707 billion in 2014 sales and average of 34 million transactions a day. With Chase Pay, available for widespread release by mid-2016, existing Chase clients only have to download the app and log in with their Chase username and password to begin using it.
The platform is a culmination of over two years of work to provide a payment service that is low-cost, secure and simple: It relies on the same technology used to scan gift cards.
"The payment method itself is a tokenized transaction so your card information is not passed to the merchant," said Jennifer Roberts, president of Chase's strategic alliance and loyalty unit. What that means is that Chase Pay creates a digital substitute for the card -- basically, a code of random data, which a merchant's system can read but will be meaningless to anyone else.
The app works from a user's smart phone -- of virtually any brand -- and can generate QR codes like those used for digital movie tickets that may be read by a scanner. Alternatively, it can connect wirelessly to a nearby system, say from the driver's seat to a pump at a gas station.
It's just as secure as using cards with so-called EMV chips -- gold-colored blocks of circuitry that store data more securely than magnetic stripes, Roberts said.
Chase's tokenization system is not completely dissimilar to Apple Pay, which relies on near-field communication, in which phones and sales systems can exchange information after identifying each other digitally.
"Each card must be authenticated before Apple Pay will accept the card, each card has its own ID separate from the card number, and each transaction has its own ID so it cannot be reused," said Patrick Moorhead, an analyst at Moor Insights & Strategy.
While security concerns are addressed by Apple's system as well as Chase's, Chase has advantages in the business beyond data safety and its customer base of 94 million credit, debit and pre-paid card accounts.
For starters, many consumers are still more likely to think of their banks than their phones when they get ready to make a payment. And Chase can also capitalize on existing merchant relationships in its ChaseNet system so it doesn't have to seek partnerships the same way that tech companies do.
Further, other mobile-based payment systems require users to manually enter their card data or take a picture of the card for storage. The process can be both time-consuming and prone to error. It also raises questions about how the card data is stored and its susceptibility to theft. Chase clients just need to sign in.
"We're seeing some of the challenges around chip technology, chip-and-signature coming into the marketplace, new things for customers to learn, and we see the complexity of cyber-security attacks and so on that are happening with an alarming level of frequency," said Gordon Smith, chief of consumer and community banking at Chase.
JPMorgan Chase takes security particularly seriously after its own systems were hacked in the summer of 2014. The hackers gained access to personal information from 83 million client accounts, though they were unable to obtain actual account data. 
Merchants also stand to benefit from ChasePay, since the platform's security makes it less likely businesses will be on the hook for potentially fraudulent transactions. That's coming at an opportune time, since new federal regulations went into effect this month that place liability for fraud on whichever party -- the merchant or the card-issuer -- had the least EMV-compliant system. 
Previously, card issuers were held liable in such cases, and the shift frustrated businesses that claimed the cost of updating their payment systems was too high to make it feasible. 
Merchants "said fraud costs were high and were rising and were complicating their business," Chase's Smith explained.
Where the real magic may lie is in a lesson that Chase learned from Starbucks' (SBUX) - Get Starbucks Corporation Report app and loyalty program. Instead of making customers hold onto receipts and gift cards to track rewards, Starbucks seamlessly integrated transaction records and card data into the payment process.
"Merchants have struggled with how to make loyalty programs work," said a Chase spokesperson. "Starbucks has gotten it right because their loyalty program is built into the act of paying."