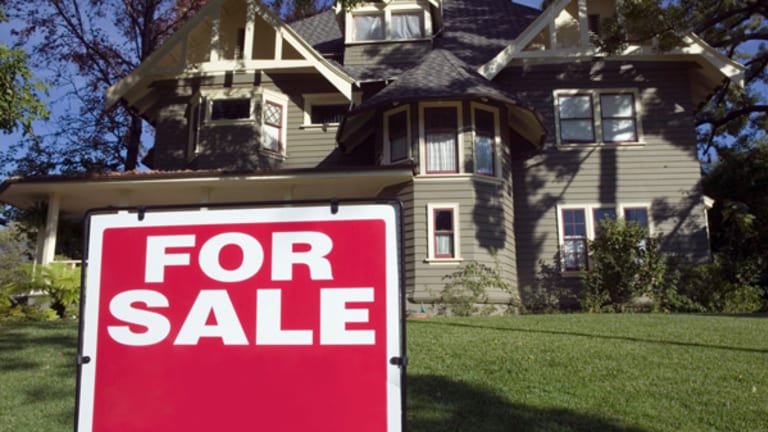 Housing Recovery Will Continue in 2015 but Growth Depends on the Region
The recovery in housing is a catalyst to strength in the market and economic growth, says Hollis Greenlaw, CEO of United Development Funding.
NEW YORK (TheStreet) -- With a slew of housing data on tap for next week, what should investors expect? According to Hollis Greenlaw, CEO of real estate investment trust United Development Funding, the data should continue to gradually improve. 
He told TheStreet TV's Jill Malandrino that the month-to-month data will likely be volatile but should improve throughout 2015. Housing starts may climb as much as 15% to 20%. However, that depends on where you are because there are three variables driving the housing market: wage growth, credit and household formation. 
Household formation has been lacking, Greenlaw said, but that's because there hasn't been enough wage growth and credit has been too hard for many would-be homebuyers to obtain. 

SPDR Homebuilders ETF XHB data by YCharts
The headline employment numbers look pretty good, with the unemployment rate falling below 6%. However, if investors look at the U6 number (which counts people without work seeking full-time employment but those working part-time for economic reasons), they'll see the results are elevated because Americans have either accepted a part-time job because they couldn't find full-time work or have given up looking for a job altogether. 
Some states, particularly Texas, Florida, North Carolina and South Carolina, have seen a faster-than-expected acceleration in household formations because these states are spurring economic activity and generating jobs. Unlike other parts of the U.S., these regions have seen a drop in excess Americans looking for work. 
Too many job seekers means stagnant wages. As those jobs are filled, wages begin to climb, making it easier to obtain mortgages and thus buy homes, he said. This effect should continue to spread through the country in 2015.  
-- Written by Bret Kenwell