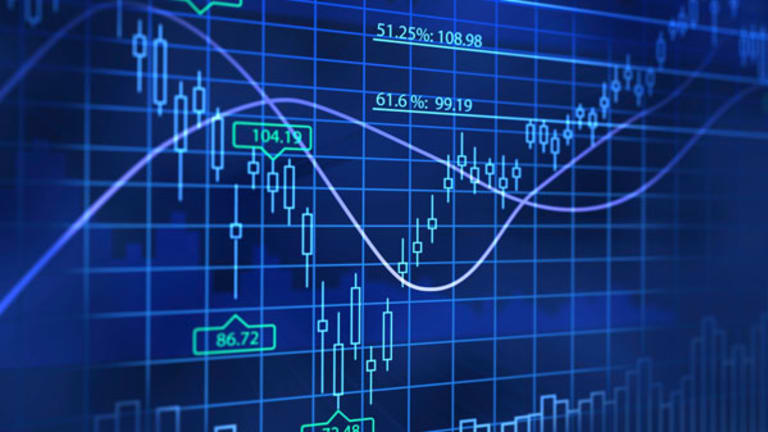 Hot Small-Cap Picks Abound; Fund Managers Like Copart, Heico
Don't be fooled by their stellar run, small-cap stocks still have plenty of steam. But beware speculative biotech stocks.
NEW YORK (The Street) -- Don't be fooled by their stellar run, small-cap stocks still have plenty of steam. But beware speculative biotech stocks.
That's the warning from fund managers, who said an explosion in biotech stock prices has raised the average valuation for small companies, obscuring rich opportunity in other sectors.
Small companies typically outperform the broader market in an economic recovery -- such as the current U.S. cycle -- with the Russell 2000 last year posting a 33% gain against 26% for the S&P 500.
Average small company outperformance jumped even more drastically since February, raising concern of stretched valuations after the 2013 index rally.
Some fund managers said less exposure of small companies to volatile emerging markets justifies the run, coupled with greater deal activity. For example, there were just four small-cap M&A deals during 2013 against the same number so far this year, Hodges Capital Management portfolio manager Eric Marshall noted.
Even so, the forward price-earnings ratio (PE) of the Russell 2000 is a sky-high 53 times now vs. 17 times for the S&P 500. This far outstrips the median PE for the Russell 2000 since 1995 at 30 times while the S&P 500 maintains its median PE since that period of 17 times. Put simply: Small caps appear very pricey.
Speculative biotechs yet to generate cash are a key driver behind this inflation, fund managers said. Biotechs now make up 4.8% of the small-cap index, up from 3.2% last year, and the largest increase in sector contribution.
Marc Roberts, Fenimore Asset Management small-cap fund co-manager, said this drags down average sectors earnings, obscuring good-value "gems" in other industries. A case in point: When companies without earnings are excluded from the index, the average forward small-cap PE drops to 22. "Those (biotech) investments are very speculative and there's a real bifurcation in the market," Roberts said in a phone interview. He pointed to the solid earnings of regional banks as a contrast, citing picks such as First NBC Bank (NBCB)  -- a lender that is profitably run and trades at a reasonable valuation.
Jon Eggins, Russell investment senior portfolio manager, agreed. He is hesitant to forecast continued outperformance of the Russell 2000 above the S&P 500 after a rise in average valuations.
But he said there is rich opportunity for stockpickers. "There is a greater difference between the value of the most and least expensive stocks," he said in a phone interview, referring to the greater influence of individual company factors as global macroeconomic risks recede. "Over the long run you will still get more bang for your buck from small caps," he added. This refers to the higher rewards small companies tend to generate in return for their higher risk and volatility. Eggins cautioned investors not to use price as a barometer for quality, noting many lower-quality stocks had driven the rally in small caps.
More broadly, expectations that U.S. equities will outperform many developed and emerging economies in 2014 is supportive for the small-cap outlook. "Small caps are a leveraged version of the overall market so will need better domestic economic data (to continue performing)" Snyder Capital Management President Seth Reicher said in a phone interview. "If overseas (markets) were suddenly a lot healthier, small caps would underperform."
Reicher likes Copart (CPRT) - Get Report, a company with more than 40% market share in the auto-auction industry for damaged cars. He also favored aerospace manufacturer Heico (HEI) - Get Report for its industry position and Waste Connections (WCN) - Get Report for it long-term contracts and profitable earnings stream.
In other stock picks, Marshall likes FARO Technologies (FARO) - Get Report, which he describes as a "disruptive" 3D measurement technology company. The portfolio manager also pointed to Eagle Materials (EXI) - Get Report as a stock with significant earnings potential, and cleaning products manufacturer Zep (ZEP) as leveraged to domestic economic growth. "They have a new management team and opportunity for margin improvement over the next few years," Marshall said of the latter.
Roberts like Patriot Transportation (PATR) after doing a sum-of-parts analysis that he said suggested the company was worth far more. "Transportation is the smallest part of their business and they have a sizable real estate portfolio," he added. He favors Physicians Realty Trust (DOC) - Get Report for its opportunistic purchase of medical properties, often at good prices with cheap financing.
But Roberts emphasized there are no free rides in a stockpicker's market for small caps. "We hold about 10% cash now," he said. "It has gotten harder to buy well over the past year."
-- Written by Jane Searle in New York