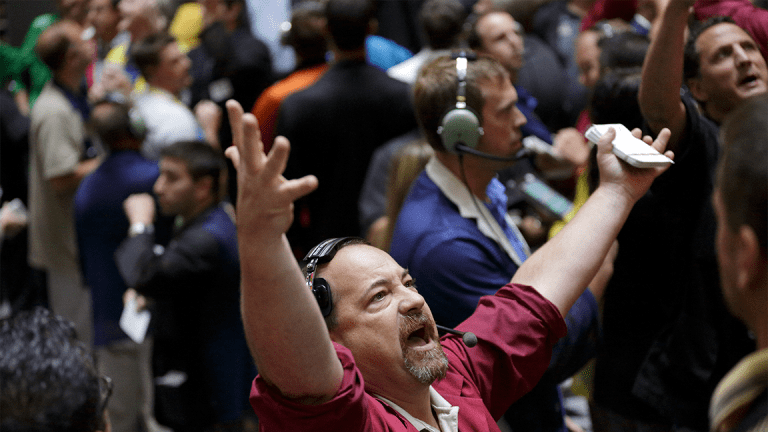 Housing Stocks Fall as 10-year Bond Yields Hit Highest in Nearly 4 Years
The benchmark Treasury note rose to 2.716% Monday.
Financing home purchases just got more expensive after the yield on the benchmark 10-year Treasury note rose to 2.716% Monday morning. That level is the highest the yield has been in nearly four years. 
Markets are bullish on the economy and the possibility of inflation, sending the yield higher and depressing the stock prices of homebuilders. 
D.R. Horton Inc. (DHI) shares were down 0.34% to $50.18, Lennar Corp. (LEN) shares were down 1.5% to $66.80, Toll Brothers Inc. (TOL) was down 1.44% to $48.60 and Meritage Homes Corp. (MTH) was down 0.9% to $50.15. 
The wider market was also struggling on the news Monday with the Dow Jones Industrial falling for the first time in four sessions, dipping 0.05% to 26,605. The Nasdaq was down for the third time in four sessions, falling 0.22% to 7,489 and the S&P 500 declined 0.14% to 2,869. 
The dollar dropped to a three-year low last week after Treasury Secretary Steve Mnuchin seemed to advocate for a weak dollar at the World Economic Forum in Davos. However, President Trump apparently undercut those comments saying that he eventually hopes for a "strong dollar" as economic activity improves. 
A weak dollar makes imports more expensive and leads to an increase in inflation. The dollar was up slightly Monday.
The Federal Reserve is expected to keep interest rates unchanged when it meets on Wednesday, but the central bank is expected to raise rates multiple times this year. 
Bond yields have since come off their highs but were still at 2.705% shortly after markets opened. 
More of What's Trending on TheStreet: