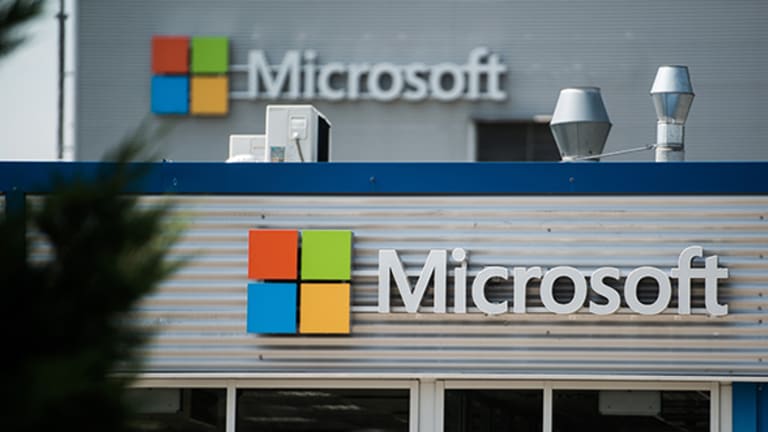 Here's Why Apple's Ex-CEO Finds Microsoft Interesting
Microsoft's CEO is making necessary changes, said John Sculley. BlackBerry's CEO may be too late.
Microsoft's CEO is making necessary changes, said John Sculley. BlackBerry's CEO may be too late.
NEW YORK (TheStreet) -- John Sculley, former CEO of Apple (AAPL) - Get Report and Pepsico (PEP) - Get Report, sees many "interesting" companies out there including Starbucks (SBUX) - Get Report and even Apple's one-time adversary Microsoft (MSFT) - Get Report.
Sculley, author of the business book Moonshot!, said Starbucks had great initial success but lost focus when founder Howard Schultz stepped back. With his return the company was transformed.
"He fixed the customer experience. He improved the quality of the experience in those stores, he expanded some products and he eliminated some other products. He trained the people, the baristas, better," Sculley added. "It's always about the customer experience. And it's such a simple idea, but it's not always the simplest things to be able to actually implement."
In his book, Sculley cites examples of companies that have faltered due to not meeting customer demands, including BlackBerry. "I know John Chen well, he's a terrific turnaround CEO.  He's done it before. [The company] should have brought him in three years earlier,'"said Sculley. "If anyone can turn BlackBerry around, it will be John Chen."
Sculley said he loved his BlackBerry device but the company became complacent and was a victim of its own success. The company didn't understand that what customers came to expect from a mobile device was the ability to send photos to one another, and it wasn't about just texting anymore.
Sculley said what followed was a series of failed products from BlackBerry and "before you know it, a market leader in an industry that defined the industry at one stage was suddenly up against the wall." 
As for Microsoft, Sculley called it "one of the most interesting public companies in the world today" and said most people don't give former CEO Steve Ballmer enough credit for what he did for Microsoft on the business side, even though the company still missed out on mobile.
However, Sculley said Microsoft's new CEO, Satya Nadella, is quickly making decisions that Microsoft never would have made in the past, and it is "remarkable how rapidly Microsoft is changing."