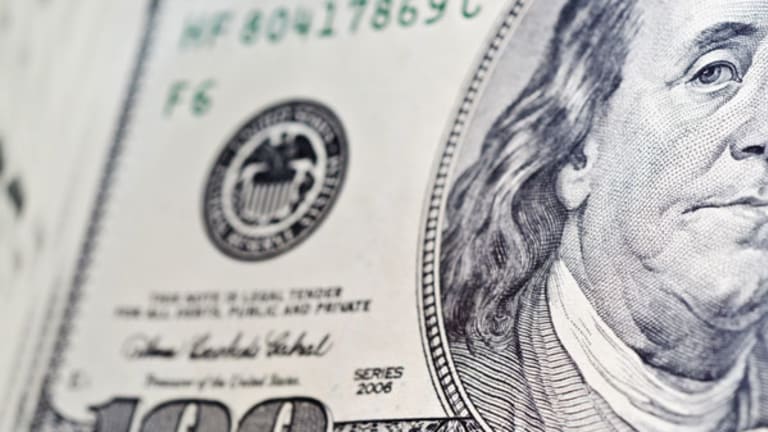 Here's How to Protect Your Foreign Investments From Currency Erosion
The yen will weaken to 120 per dollar by the end of 2015 and this will spur Japanese stocks, said Deutsche Asset & Wealth Management's Dodd Kittsley.
NEW YORK (TheStreet) -- Are you considering buying foreign equities but are concerned about the weakening currencies from around the world? Thanks to currency-hedged exchange-traded funds, investors can sleep better at night knowing their investment isn't declining due to this issue. 
Dodd Kittsley, Americas Head of ETF National Accounts & Strategy for Deutsche Asset & Wealth Management, says a strengthening U.S. dollar can significantly erode the returns on foreign investments for U.S. investors. 
Let's say investors are long European stocks. As the euro weakens and the U.S. dollar strengthens, investors are seeing their returns fall because of the negative exposure to the euro currency, he said. While it may seem complicated by investing in an ETF that battles both currency exposure and underlying equities, it's not as advanced as one may think. 
Kittsley explained a standard ETF for foreign equities provides investors with two returns: The gains or losses associated with the stocks and the gains and losses associated with the currencies. If the currency portion of the investment is hedged out, then all that's left is the exposure to the underlying equities. 
In other words, "it's like investing like a local and taking out the currency effect," he said. 

Japanese Yen ETF FXY and the Euro Currency ETF FXE data by YCharts
Kittsley forecasts that by the end of 2015, the Japanese yen will weaken to 120 per U.S. dollar, down from the current 115 yen. By 2017, the depreciation in the euro is expected to be even more pronounced. Currently, every 1 euro translates to $1.24 in the U.S. By 2017, that same euro is expected to equal just 95 cents in the U.S.
The currency decline should help foreign economies, he concluded, adding that some companies in Japan are already experiencing a boost in earnings. Europe won't be far behind.
-- Written by Bret Kenwell