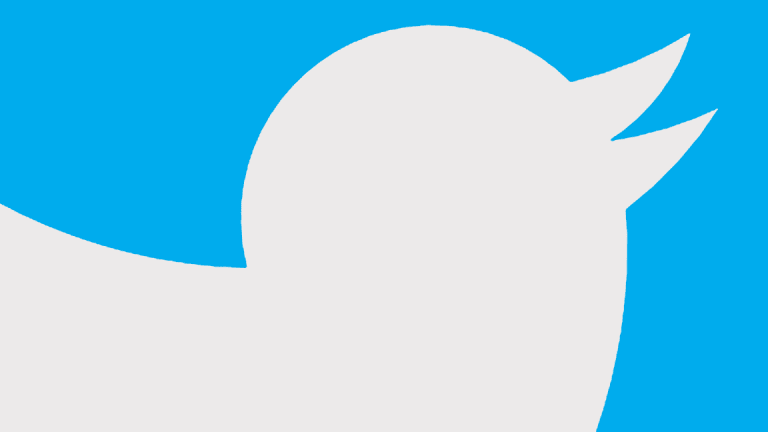 Here's Why Twitter Is Investable
The key metric, the one that will continue to matter, is adjusted net income and those advertising dollars.
I find a great value in Twitter (TWTR) - Get Free Report . The stock closed down 9.84% to $30.80 Thursday. My use is targeted though, mostly through my own filter to focus just on accounts that either opine on, or distribute other folk's views on the economy, business, monetary and fiscal policy. I don't use Twitter for fun, or to follow interests such as sports or history that are merely interests of mine that have no bearing on my income. If I follow you on Twitter, rest assured that I believe that I can learn something from you. That's why there are no celebrities, nor athletes among my follows. There are other forms of social media that better provide for mindless entertainment. I find only StockTwits to be any kind of competition in that regard. That said, Twitter has some problems.
Problems
Not to ignore what is good, the firm posted Q4 results on Thursday morning. An EPS beat of six cents worked nicely with a revenue beat of $24 million that also presents as 24.3% y/y growth. After that, the news gets a bit sloppy. Twitter guides first quarter revenue to a range of $715 million to $775 million, dropping the mid-point of the firm's own outlook below industry consensus of roughly $766 million. In addition, the firm also expects capital expenditures for the full year of 2019 to come to somewhere between $550 million to $600 million, meaning that expenses will increase by a ballpark 20%.
Now we'll go from sloppy to murky, in my opinion. Monthly Average Users printed at 321 million, down 9 million in the wake of the bot purge, and still below consensus. The firm announced that they will no longer release MAU data after the current quarter. The firm will also halt publishing daily active user information as of right now. Troublesome? Not for me, but investors may see this as being somewhat less transparent though the firm will move to what seems to me, a more honest metric. From here the firm will publish monetizable daily active users. What is an mDAU? Glad you asked. These are users who access the service through any application that allows the ability to show advertisements.
My Thoughts
Twitter, like all social media, must carry on in the face of increased regulation both here in the U.S. and abroad. Thursday morning is a bump in the road. There will be more. I do think that TWTR is investable. The key metric, the one that will continue to matter, is adjusted net income and those advertising dollars. The number grew in 2018 to more than $360 million from a negative number in 2017. Can the firm continue to grow that item in the face of increased expense? Is there still a potential takeover premium priced into the stock?
I currently have no position in this name. I'll tell you what though... If at some point over the next three days I see a 29 handle (November support), there is for sure a buy-write out there with my name on it. As always, I am accessible for those who need guidance in modeling such a trade, and I don't charge a fee, because I don't sell financial services. I just root for the people.
At the time of publication, Stephen Guilfoyle had no position in the securities mentioned.