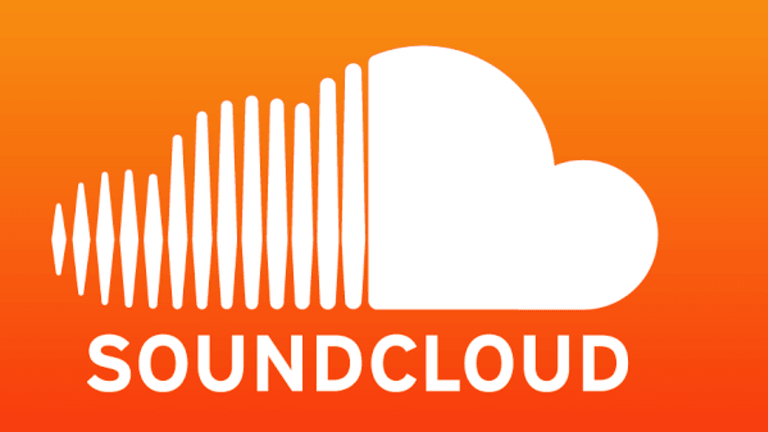 Here's Who Might Be Interested in Acquiring SoundCloud
The music streaming and podcast company could be attractive to the likes of Amazon, Apple, Google and others.
With talk of Spotify going public and activist shareholders pushing Pandora (P) to put itself up for sale, the backers of music streaming and podcast company SoundCloud may be testing the market, Bloomberg reported. SoundCloud declined to comment, but a number of companies could be interested.
"Amazon (AMZN) - Get Report is making a lot of strides in music," Wedbush Securities Michael Pachter. Pandora is already in that business, Pachter added, though an activist investor is pushing it to sell. Apple (AAPL) - Get Report and Alphabet's (GOOGL) - Get Report  Google are typically among the usual suspects in digital auctions, Pachter noted. Twitter (TWTR) - Get Report recently invested in SoundCloud, though a larger deal would be a risky play for Jack Dorsey.
Apple, Alphabet and Twitter are holdings in Jim Cramer's.Action Alerts PLUS Charitable Trust Portfolio Want to be alerted before Cramer buys or sells AAPL, GOOGL or TWTR? Learn more now.
While Amazon's discussion of streaming content centered on video during the company's second-quarter call, music is also part of the playlist.
Streaming music is already part of Amazon Prime, and management touted the interplay between music and its Echo speaker and AI home assistant on the company's Thursday earnings call. "It's just a great way to access Prime Music," CFO Brian Olsavsky told investors.
And the Seattle-based Internet giant could launch a stand-alone music service, Reuters recently reported. The company paid $970 million for video game streaming company Twitch in 2014, which is around where SoundCloud would be valued. Amazon declined to comment on SoundCloud.
Pandora is already a player. However, activist investor Corvex Management has criticized the company and argued that Pandora should put itself up for sale. Last year, Pandora paid $75 million for assets from music streaming company Rdio and $450 million for live events technology developer Ticketfly. The company declined to comment for this story.
Apple has $231.5 billion in cash, 93% of which is stuck overseas. Purchasing a European company could be an efficient way to deploy cash held outside the U.S. without having to repatriate funds and pay a hefty tax bill.
Recall that the company agreed to pay up to $3 billion for Beats, the headphone and music service founded by Jimmy Iovine and Dr. Dre, in 2014. The company reportedly examined a buyout of Jay Z's Tidal, though a source familiar with the situation said the reports were just rumors and a sale is not in the works.
Google has $78 billion in cash, and 61% of it is held overseas. Online video service YouTube turned out to be a smart purchase for Google. CEO Sundar Pichai highlighted the importance of "great content" via Google Play and YouTube during the company's Thursday earnings call, though the discussion leaned heavily towards video.
Twitter, which has enough problems already, invested in SoundCloud in June. "Both companies facilitate and inspire contemporary culture to happen in real time while reaching millions of people around the world," SoundCloud explained in a statement at the time of the investment.
The company said the funds will help SoundCloud develop paid subscription service SandCloud Go, among other initiatives. Twitter's Moments feature integrates song playlists or other audio from SoundCloud.
"Twitter is a social media company that has begun to talk about itself as if it's a media company," Pachter said. The company has a live-streaming deal with the National Football League and integrated streams from the political conventions into its service this year.
But a billion-dollar acquisition could be risky ground for Jack Dorsey, Pachter cautioned, as Twitter tweaks its business model. An impulsive deal could draw comparison's to Marissa Mayer's spate of deals at Yahoo! (YHOO) .
"The surest way to be asked to leave is to make a bad acquisition," he said. "That's essentially what Marissa Mayer did. Tumblr was her big mistake."