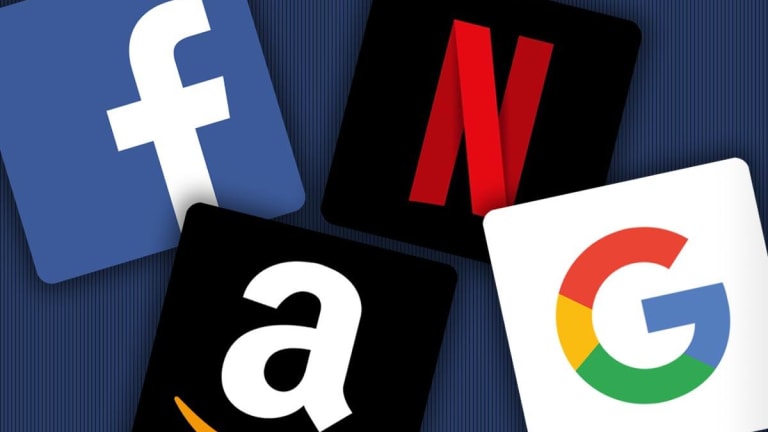 Here's What I Think of the FANG Stocks
I have a core position in Amazon, trade Netflix occasionally, no longer invest in Alphabet, and never in Facebook.
I have long relayed thoughts on why I never invest in Facebook (FB) - Get Report , and no longer invest in Alphabet (GOOGL) - Get Report . My opinions on those two names are based on management, and of course as management at the two firms evolves, so may my opinion. After all, these are solid businesses both in existence and under development that I would like to get behind at both firms.
Now, I have long held a core position in Amazon (AMZN) - Get Report , while also actively trading the name short-term outside of that position. While the core has suffered, the short term trading in this name has helped to somewhat mask the decline in the share price in terms of my P/L in that name. Long term, I believe in Amazon. Otherwise, I would only trade the name short-term. The firm is aggressive. That is a matter of record. Just look at the revolution caused by this name across the retail landscape, or the early adoption of using the cloud for business purposes. Now, suddenly the transports will come under fire. Not that this was unexpected. I think we have all known that this exorbitant cost of doing business had become a bur under the saddle for Jeff Bezos. The share price was slapped around pretty hard in Tuesday trade as President Trump suggested that the U.S. Postal Service raise prices for shipping packages.
In the end, I think that the largest customers end up with the leverage. Either Amazon will be able to drive prices lower, not higher (and margins thinner) for the firms in the delivery services industry such as FedEx (FDX) - Get Report , or UPS (UPS) - Get Report , or they will deliver these packages themselves, and we are not just talking about the last mile. Once they do this for themselves, and injure the competition... then they will offer delivery as a service to others, or at least threaten to do so. Pretty smart.
I also trade Netflix (NFLX) - Get Report from time to time. I think this firm is going to have issues going forward. I know that subscriber growth is there. I think as Disney (DIS) - Get Report , Walmart (WMT) - Get Report , Amazon, and AT&T (T) - Get Report , as well as others, either move into the space or expand their involvement while drawing in their own content, that both market-share and price point become problematic for Netflix going forward.
My thoughts on this were brought to light on Tuesday as the news covering the TV show "Friends" hit the tape. Owned by AT&T, many thought this show would be pulled from Netflix as AT&T prepares it's own streaming service. For one last season of exclusivity, AT&T was able to extort $100 million from Netflix for a show that had been costing NFLX just $30 million per year prior. The choice is clear. For content owned by others, Netflix will have to pay up in a huge way, and then after that... no promises as those content owners go to market with their own services. Can you say margin compression?
(Facebook, Alphabet, Amazon and Disney are holdings in Jim Cramer's Action Alerts PLUS member club. Want to be alerted before Jim Cramer buys or sells FB, GOOGL, AMZN or DIS? Learn more now.)
At the time of publication, Stephen Guilfoyle was Long AMZN, DIS, WMT equity, Short DIS puts.