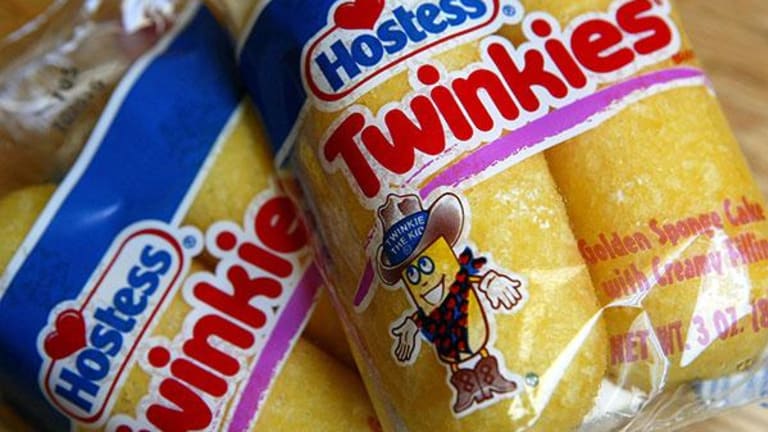 Here's What Blackstone Bought and Sold in the Fourth Quarter
Private equity firms' publicly traded equity holdings are a valuable source of ideas for growth and value investors, alike.
This column originally appeared at 1 p.m. ET on Real Money, our premium site for active traders. Click here to get great columns like this from Jim Cramer and other writers even earlier in the trading day.
All the 13Fs have been filed, and I am working my way through the massive stack that currently dominates my desk. Many of my favorite funds to steal ideas from filed at the last minute this year, so I have my work cut out for me as we close in on the weekend. Three of the four big private equity firms were last minute filers, and I started working on them last night. The equity portfolios run by PE firms have crushed the market -- and are mandatory reading each quarter.
Blackstone (BX) - Get Blackstone Group Inc. Class A Report was a huge seller of stocks in the quarter. Ot reduced or eliminated 72 positions, while establishing or adding to just eight in the last three months of the year. In total, the firm reduced the value of equity holdings by over $1 billion. The biggest sale was of Hilton Worldwide (HLT) - Get Hilton Worldwide Holdings Inc (HLT) Report , as it continues to work that position down as the market rises. The private equity giant also made large sales of Michaels Companies (MIK) - Get Michaels Companies Inc Report , Performance Food Group (PFGC) - Get Performance Food Group Company Report and Extended Stay America (STAY) .
The firm acquired a position in Hostess Brands (TWNK) - Get Hostess Brands, Inc. Class A Report . The company that gives us Twinkies and Ho Hos has exited bankruptcy and refinanced its debt -- and appears to have a solid future. BX was also a buyer of New York REIT (NYRT) in the quarter. The REIT is in liquidation and estimates are that the eventual payout will be over $11 a share, providing a decent liquidation arbitrage return from today's price.
Hedge fund and private equity leader KKR (KKR) - Get KKR & Co. Inc. Class A Report  clearly likes its own company, as shares of KKR were its largest purchase in the quarter. It also continued buying shares of hospital operators Community Health Systems (CYH) - Get Community Health Systems, Inc. Report and Quorum Health (QHC) - Get Quorum Health Corp. Report . Hospitals have taken a hit, with uncertainty about the future of the Affordable Care Act, and they appear to have significant long-term appreciation potential. KKR is smart and patient money, so it is worth noticing when the firm is buying.
KKR is betting big on healthcare right now. Five of its top 10 equity positions are in healthcare. It sold about 10% of its stake in hospital operator HCA (HCA) - Get HCA Healthcare Inc (HCA) Report in the quarter, but still own 5.2 million shares of the company. It stood pat with its holdings of the other four stocks.
PRA Health Sciences (PRAH) - Get PRA Health Sciences, Inc. Report is a contract research organization that is a subsidiary of a KKR entity. It provides data management, statistical analysis, clinical trial management and regulatory and drug development consulting. Clinical trials are run for pharmaceutical development -- comprising oncology, central nervous system, inflammation and infectious diseases. The stock does not strike me as cheap, but it is growing rapidly and earnings are expected to more-than-double over the next year.
Amedisys (AMED) - Get Amedisys, Inc. Report provides home health and hospice and personal care services. The company currently owns 421 Medicare-approved care centers and hospices in 34 states. They also provide in-home health care services for those patients that prefer to live independently. Again it is not cheap on Tim metrics but it the company is growing nicely and has made some smart acquisitions. Elder care is a fast growing business and will continue to be one as the population continues to age.
Coherus Biosciences (CHRS) - Get Coherus BioSciences, Inc. Report is a biotech company focused on the biosimilar market. Although the process is far more complex, it might help to think of these as the generic version of complex biological drugs. The stock price took a hit recently when the company did a follow-up offering, but it is still not classically cheap. I am not going to even pretend I know enough to evaluate this company, but the folks at KKR like the company and its future.
Integer Holdings (ITGR) - Get Integer Holdings Corporation Report is a little easier for me to understand. It has three divisions selling medical devices. It sells things like batteries, capacitors and components for implantable devices. Another division sells catheters for minimally invasive therapies used to treat coronary and neurovascular disease. Finally, it offers customized battery power and management systems and rechargeable battery solutions for the portable medical, energy, military and environmental markets. Again, as the population ages, these should all be good business for the next decade.
Private equity firms' publicly traded equity holdings are a valuable source of ideas for growth and value investors, alike. Tomorrow, I will close the week with a look at the activities of my favorite PE firm when it comes to stealing ideas.
At the time of publication, Melvin was long BX and KKR, although positions may change at any time.