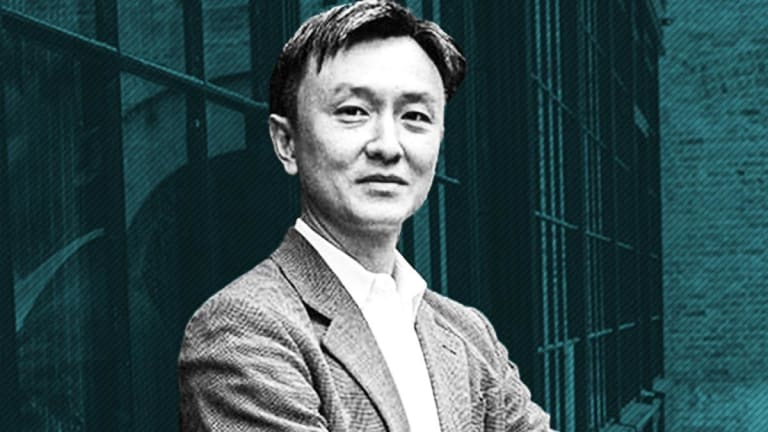 Here's My Update of Zuora, My Favorite Stock So Far in 2019
ZUO, through it's multi-tenant cloud platform, aids business type clientele in launching, learning, scaling, and monetizing potential recurring revenues.
As regular readers well know, I gave you Zuora (ZUO) - Get Free Report as my favorite stock for 2019 as the year began. Then I backed it up on Liz Claman's show at the Fox Business Network. I thought I'd update the pick. Hopefully, most readers already know what Zuora does. In short, the firm through it's multi-tenant cloud platform aids business type clientele in launching, learning, scaling, and monetizing potential recurring revenues... in other words, subscription services.
The firm's platform actually gets smarter once in place, so that the firm's clients better understand the needs of their clients, and how to optimize that subscription revenue. What we are talking about is not just media... online newspapers, or video streaming. We are talking about everything you consume. Everything you use. Think about that. Not owning anything if you don't want to. Lower upfront costs to consumers. Constant revenue for the producers. Everything. Just ask CEO Tien Tzuo. I did, when I met the man on Thursday evening. Ever know that you're speaking to a really bright guy? Yeah, that, but still at ease. Just two kids from the neighborhood. A Brooklyn guy and a Queens guy. Not just at ease, but easy to like.
After a volatile couple of weeks, the shares stand 1.2% higher than they had on New Year's Day and are 31% off of their December lows. Remember the IPO lockup period expired in mid-October, and then equity markets basically melted over the course of the quarter. The firm is expected to report sometime in late February or early March. I have not seen an official announcement as of yet. Current quarter consensus is now for EPS of $-0.11, up from $-0.15 last time that I wrote to you on this name. Projected revenue is still in the ballpark of $61.4 million. Full year revenue expectations for both 2019 and for 2020 have expanded since then too.
Three Questions For Sarge
1) Are you long the name? Yes.
2) Will you add on dips? Yes
3) Will you hedge your position? Duh.
The Chart
Daily MACD offers opportunity. Monet Flow appears robust. With Pitchfork broke, look for support at 50 day SMA line. Still expect short term move to $23.
Zuora Trade Idea For Home-Gamers (minimal lots)
- Purchase 100 shares at or close to the last sale of $20.39.
- Sell one March 15th $20 put (value: $1.62)
- Sell one March 15th $17.50 put (value: $0.69)
- Purchase one March 15th $22.50 call (value: $1.02)
Options strategy amounts to a credit of $1.29, reducing net basis to $19.10. Strategy exacerbates long exposure should the shares rise above $22.50 by mid-March. Trader is also exposed to increased equity exposure should the share price decline precipitously over that time frame. Worst case: Trader would be long 300 shares at a net basis of $18.87 excluding commission.
(An earlier version of this column appeared at 8:11 a.m. ET on Real Money, our premium site for active traders. Click here to get great columns like this from Stephen "Sarge" Guilfoyle, Jim Cramer and other experts throughout the market day.)
At the time of publication, Stephen Guilfoyle was Long ZUO equity.