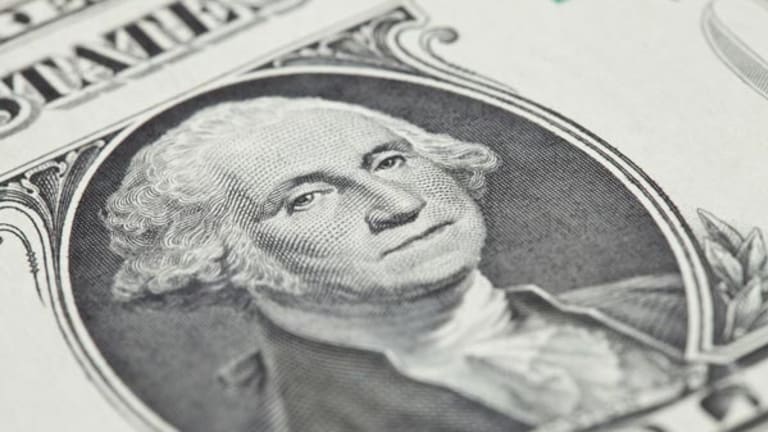 Here's How Much Bond Markets Have Hurt the World's Biggest Banks
Corporate bond traders face 15% bonus cuts as emerging-market jitters and the prospect of rate increases send yields surging, with transactions slowing to a trickle.
This article, originally published at 7:01 p.m. on Monday, Nov. 16, 2015, has been updated with market data.
Bond-trading revenue at the world's 10 largest investment banks tumbled 18% in the third quarter, a new report shows, as jitters over growth in China and Brazil coupled with rising energy-industry defaults to drag down corporate-debt prices.
The quarter pulled revenue down 9% for the year, based on the report from London-based consultant Coalition, showing how difficult it will be for traders to break even on the year and stave off bonus cuts. Options Group, a New York-based recruiter, says overall year-end packages for fixed-income traders will drop by 4%, with bigger cuts for those who specialize in corporate debt.
Coalition's report reveals the breadth of the bond-trading weakness, a month after JPMorgan Chase (JPM) - Get JPMorgan Chase & Co. Report , Goldman Sachs (GS) - Get Goldman Sachs Group, Inc. Report and the other firms posted individual results for the quarter showing a steep drop. The banks themselves provide scant breakdown of the results for their fixed-income businesses -- huge divisions that also encompass foreign exchange, commodities and sales of mortgage-backed securities.
According to Coalition, the third quarter wiped out banks' gains earlier in the year from trading government bonds and other instruments linked to interest rates. In corporate bonds, banks suffered from reduced client activity and deteriorating creditworthiness, especially for distressed-debt securities.
Traders "witnessed significant volatility as investors became increasingly anxious about the prospects for emerging markets and the timing of a potential hike in U.S. interest rates," Coalition said.
A turnaround for the fixed-income divisions is looking less likely now that many investors and banks are betting the U.S. Federal Reserve will raise rates in December for the first time since 2006; Fed Chair Janet Yellen said last week that an increase is a "live possibility" if the economy remains on its expected trajectory. Rising rates across the bond-market spectrum often lead to reduced underwriting activity, which translates to lower trading volumes.
JPMorgan said last month its own third-quarter fixed-income trading revenue fell by 23% from a year earlier to $2.9 billion, with Chief Financial Officer Marianne Lake attributing the weakness to "challenging market conditions."
Coalition combines the results of Bank of America (BAC) - Get Bank of America Corp Report , Barclays, Citigroup (C) - Get Citigroup Inc. Report , Credit Suisse, Deutsche Bank, Goldman Sachs, JPMorgan, Morgan Stanley (MS) - Get Morgan Stanley Report , Royal Bank of Scotland and UBS. The consultant says it goes beyond what's available in the banks' press releases and regulatory filings by relying on an "extensive network of market participants."
According to the report, revenue from corporate-bond trading in developed countries is down 33% for the year so far. Emerging-markets trading revenue is down just 1%, partly because of strength in foreign exchange, according to the report. Some banks profited from savvy options bets that paid off when China allowed its yuan to slide against the U.S. dollar, George Kuznetsov, Coalition's head of research and analytics, said in an interview.
All this will hit the bottom line for bond traders, according to Options Group. A Nov. 5 report by the New York-based firm says corporate-bond traders' bonuses will drop by 15%, while those who deal in securitized products such as mortgage bonds will see an 18% cut and specialists in commodities face a 10% reduction.
Foreign-exchange traders will see a 6% increase, Options Group said.
Despite the decline in bond-trading revenue, KBW Bank Index is still outpeforming the S&P 500 so far this year: The banking gauge's gain of less than 1% compares with a drop of less than 1% in the broader index.