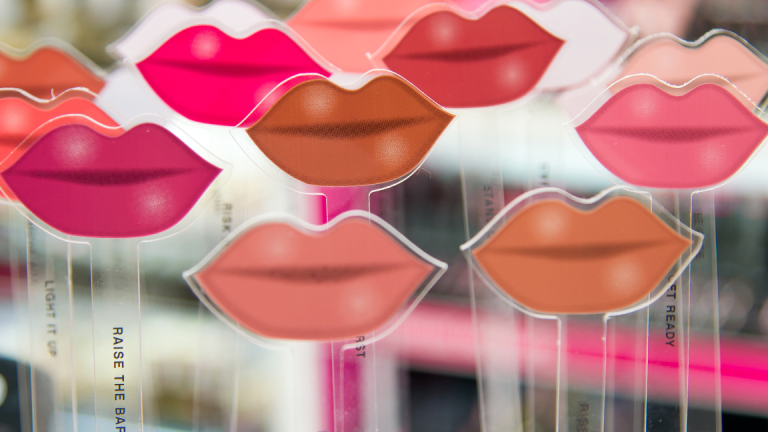 Here's an Opportunity With Ulta Stock
Honestly, the name is still expensive in my opinion, but a couple of items stand out.
I think I like Ulta Beauty (ULTA) - Get Report . Don't get me wrong. This name will trade at a discount this morning after posting the firm's Q3 results on Thursday evening, and the discount will be greater than what a down opening across the broader marketplace offers. Honestly, the name is still expensive in my opinion, but a couple of items stand out.
Comparable sales rocked. The firm reported the 7.8% growth that they had guided us to. At the retail level, those comp sales printed at 4.4% growth, while the firm's e-commerce business grew at an astounding 43% pace.
Therein lies the story for me. The firm is executing well, and the outsized growth comes from a place that will allow for eventual margin growth, even if that growth required some increased upfront spending, as the firm had told us in early November. On top of this, I feel that by providing the salon business, the firm builds a mote around its other business lines. The reason the name will trade off this morning is that guidance on revenue for the fourth quarter came in a bit light.
Do I blindly buy the shares Friday morning because they are lower? Of course not. Take a look at the chart. Obviously the Pitchfork, which had been an accurate guide for months, will break on the opening bell. Where does it catch? Our Fibonacci model, a model that this name has obeyed in the past, suggests two spots... $276 and $265. The stock is trading around $278 in the dark hours of early morning/late night.
My intent will be at some point today to enter at around $276 with about one eighth of what I would consider a full position, and then add one quarter of the full load at $265. If that happens, I still have plenty of dry powder. And if it does not happen, I do not break price. This happens only on my terms. Any partials then become a trade and not an investment. What I do then is price out my hedge, be it the sale of covered calls or discounted puts. We never play high-priced names without manipulating net basis. That will be a game time decision made based on premiums and expiration dates. Rock on.
(A longer version of this column appeared at 7:27 a.m. ET on Real Money, our premium site for active traders. Click here to get great columns like this from Stephen "Sarge" Guilfoyle, Jim Cramer and other experts throughout the market day.)
At the time of publication, Stephen Guilfoyle had no position in the securities mentioned.