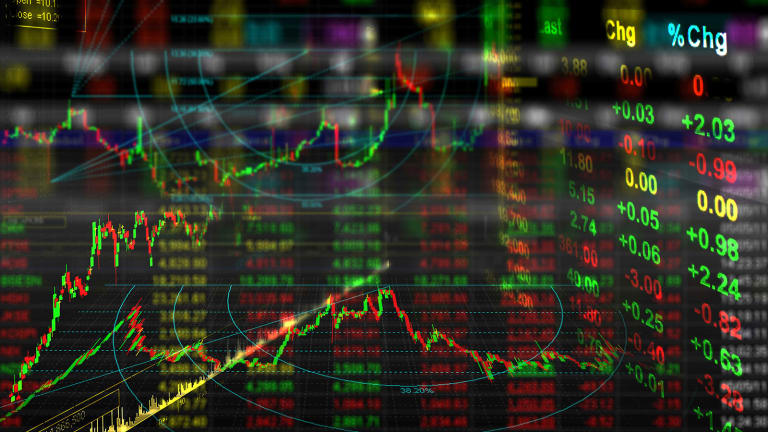 Here's an Approach to Active Investing You've Probably Overlooked
Sectors, styles, size and country weightings impact a portfolio's long-run results more than which individual stock you choose.
Most financial commentary lately presumes portfolio management fits into one of two broad buckets: stockpicking or indexing. But the investing universe isn't that bifurcated.
Top-down investing, our bread-and-butter at Fisher Investments, is an often overlooked active-management approach -- one that, properly practiced, can help you maintain diversity, avoid errors and improve long-run results, in my view.
Bottom-up stockpicking analysis focuses on selecting securities based primarily on company-specific criteria the picker finds attractive. Criteria vary: They could include low price-to-earnings ratios, high revenue growth, "momentum" or "low volatility." There are many possibilities, typically combined to form a set of criteria used to screen the wide world of stocks.
Top-down operates on the philosophy that higher-level decisions regarding sectors, styles, size and country weightings impact long-run results more than stock selection. Firms in the same category typically respond to similar drivers. For a recent example, consider energy.
Energy firms are generally quite sensitive to oil prices, which affect profitability directly. For explorers, integrated firms, pipelines and energy-equipment companies, high oil prices benefit profits. Refiners, by contrast, can benefit from low oil prices, since they must buy oil to turn into gasoline. Between June 2014 and January 2016, Brent crude oil prices fell 77.1%.[i] Of the 115 MSCI World Energy sector constituents on June 30, 2014, only five rose during that stretch. All five were refiners. While other energy stocks' negativity varied, roughly two-thirds fell more than 50% over the same span. The macro mattered more than anything company-specific in this case -- and that happens far more often than most realize.
Top-down investing typically doesn't ignore individual security selection, but puts it much lower in the pecking order. Instead, top-down places emphasis on -- and starts with -- the big picture. Top-down practitioners analyze economic and political trends and their impact on sectors, industries and countries. They may try identifying where we are in a market cycle to assess whether big or small companies are better positioned -- or whether to own stocks at all.
Sector, country and style analysis helps you form general expectations and decide whether you want to own a lot or a little of each. These decisions are crucial. As shown above, owning very little in energy would probably have benefited returns when oil fell. But how do you determine what "a lot" or "a little" means?
Select a benchmark -- a market index or combination of indexes -- to use as a blueprint. If you invest globally, pick a global benchmark like the MSCI World Index. Next, determine how much of the benchmark is in each sector or country. Index providers usually publish sector and country weights on their websites, which you can use as a guide. Once you have this breakdown, apply your forecast to these sectors and/or regions, aiming to hold more than the benchmark in sectors you expect to do well, and less than the benchmark in areas you expect to be out of favor.
The benchmark is also your guide to diversification. If you have 50% of your assets in Real Estate Investment Trusts (presently about 2% of the MSCI World), you are overly concentrated in one narrow sector. If you have no financials, you're ignoring the global market's largest sector. Checking back to the benchmark helps ensure your portfolio doesn't get too off-kilter -- a way top-down investing can help you maintain diversification.
Stock selection is the final piece of the top-down puzzle. After managers figure out how much to place in each category, they seek stocks to fill it out. Like bottom-up investors, they perform company-level analysis, but there is a key difference. While bottom-up targets outliers, even in out-of-favor categories, top-down managers seek companies best representing their category's main drivers. It's a hunt for stocks expected to behave like the category, not differently.
If you're after home runs or a get-rich-quick hot stock, top-down investing probably isn't much help. The top-down approach is all about harnessing equities' superior long-term returns in a diverse way. For the core of most investors' portfolios, I'd argue it's the best approach going.
[i] Source: FactSet, as of 6/7/2017. Brent crude price, 6/30/2014 - 1/20/2016.
Editors' pick: Originally published June 21.
Michael Hanson is a Senior Vice President of Research at Fisher Investments and a member of the firm's Investment Policy Committee responsible for portfolio management.
Fisher Investments is an independent, fee-only investment adviser serving investors globally. To learn more about Fisher Investments, please visit www.fisherinvestments.com.
The content contained in this article represents only the opinions and viewpoints of Fisher Investments editorial staff. It should not be regarded as personalized financial advice and no assurances are made the firm will continue to hold these views, which may change at any time based on new information, analysis or reconsideration. Investments in securities involve the risk of loss. Past performance is no guarantee of future results.