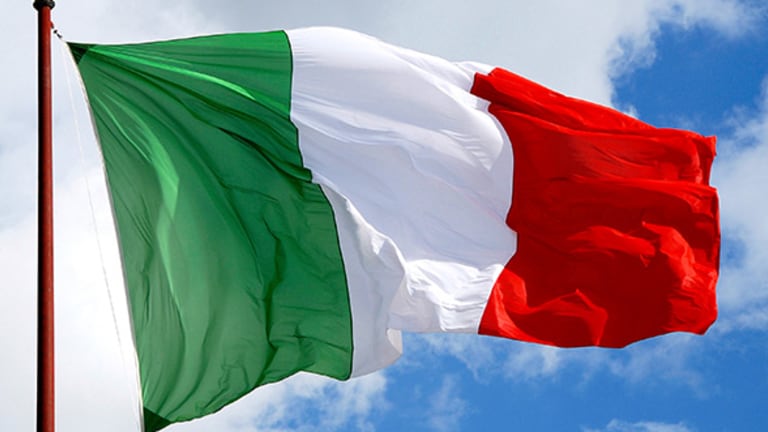 Here Is How to Profit From Italy's Massive Economic Mismanagement
Investors have turned their attention away from the U.K. and toward Italy, the next crisis on the international stage. Here is how to quickly profit from Italy's imminent collapse.
Still worried about the Brexit?
Amid the 24/7 news cycle, the U.K.'s vote to leave the European Union is old news. Meet the new worry: Italy.
The country may boast an inimitable sense of style, but right now it is an economic basket case.
Italy is the third-largest national economy in the eurozone and the eighth-largest in the world.
The country is the second-largest manufacturer in Europe behind Germany and the world's largest wine producer, and it is famous for the high quality of its aircraft, appliances, automobiles and fashion. The largest market for luxury goods in Europe, Italy taught the world how to eat, make movies and live La Dolce Vita.
But Italy also happens to be on the verge of collapse. One way to profit from Italy's colossal mismanagement is to short the iShares MSCI Italy Capped Exchange-Traded Fund (EWI) , the benchmark for the national economy.
Italian Prime Minister Matteo Renzi's government is officially forecasting gross domestic product growth of 1.6% this year, but even that modest number is probably out of reach.
The Organisation for Economic Co-operation and Development has forecast that Italy would post 2016 growth of no more than 1%, 9% below the level Italy reached in 2008 immediately before the global financial crisis.
As of late last month, the consensus forecast for growth for the entire eurozone this year is 1.5%.
Italy is plagued by severe unemployment. From 8.4% in 2010, Italy's unemployment rate reached about 12% last year and is projected to remain at about that level this year and and 2017.
Youth unemployment is particularly high, with scores of young Italian men simply giving up on the job market. Poverty and illiteracy rates are stubbornly high as well.
Perhaps worst of all, Italy's banks are saddled with €360 billion in bad loans, of which €200 billion are categorized as insolvent.
Italian global-banking giant UniCredit on Wednesday reported an unexpected drop in its key capital ratio in the second quarter, sending shares into a free fall. UniCredit's news underscored the precarious state of the entire Italian financial services sector.
Italy's politics is fractious and riven by the same xenophobic nationalism that is on the rise in the rest of Europe and in America. Italy is infamous for red tape, private- and public-sector corruption, low worker productivity and sclerotic bureaucracies that make life hell for ordinary citizens.
Silvio Berlusconi, the right-wing and egotistical media tycoon, served as prime minister of Italy in four governments. Often compared with GOP presidential nominee Donald Trump, Berlusconi left behind a political and economic mess for successive administrations.
And now the final nail in the coffin: Popular sentiment is building in Italy for a referendum on whether the country should remain in the EU.
So seek protection and profits by shorting theiShares MSCI Italy Capped ETF, whichholds the country's largest blue-chip stocks, including oil giant Eni;Luxottica, the largest eye wear company in the world; and UniCredit.
With net assets of $542.79 million, iShares MSCI Italy Capped ETF has posted three- and five-year average returns of -2.44% and -4.04%, respectively.
For the year to date, the ETF is down more than 21%. Expect this single-country ETF to decline further, presenting a clear moneymaking opportunity for short sellers at a time when U.S. equity markets are overbought and values are hard to find.
---
Italy is on the verge of implosion. What if a blistering financial storm was about to hit U.S. shores, too? Weak companies and their investors would be washed away. Investors would need to put themselves on solid ground and not just change their investment allocations or load up on cash. Click here to see how investors would prosper under such a scenario.
John Persinos is an editorial manager and investment analyst at Investing Daily. At the time of publication, the author held no positions in the stocks mentioned.