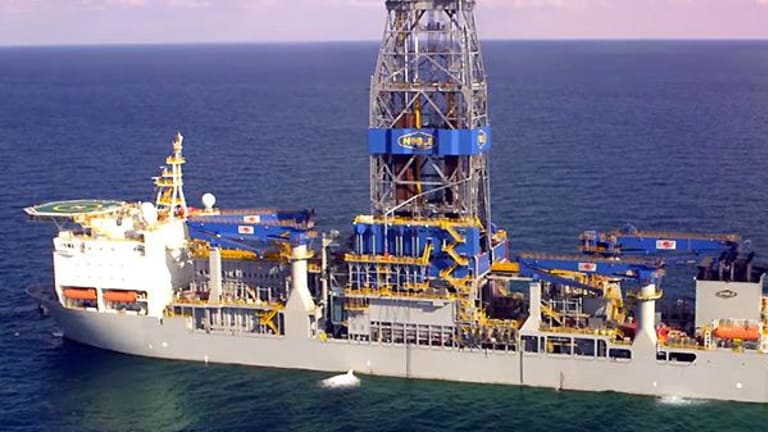 Publish date:
Here Are Three Reasons to Short Crude Oil
A record number of net speculative longs, high inventories and weak demand mean oil is over-priced.
A record number of net speculative longs, high inventories and weak demand mean oil is over-priced.
Good jobs report today, handily beating expectations. The 227,000 gain in payrolls was the biggest in four months, but the $0.03 increase in hourly earnings was the weakest in a couple and wage growth, when looked at year-over-year, cooled to the slowest pace in five months, so there's that. 
By the way, the dollar is not rallying and gold is up.
A little while ago the White House announced new sanctions on Iran. This comes in response to an Iranian ballistic missile test the other day. The administration responded at first with tough talk, but the talk has turned to action.
I have been looking at crude oil which, to me, looked like it was getting a little top-heavy. The market is loaded with speculative longs. Looking at the latest data through Tuesday of last week (Jan. 24), the speculative position was net long by a record 382,000 contracts. We'll see the updated numbers later today when the CFTC posts its weekly Commitment of Traders report.
The spec long position alone is enough to make me wary of prices at these levels, but when you add the latest inventory data from the Energy Information Agency, it really makes me want to sell. Crude inventories were at 494.8 million barrels in the week ending Jan 20. That's the highest since Aug. 26. Meanwhile, crude imports are down about 8.5% from their peak on Jan. 6, a sign of weaker demand and refinery inputs of crude have fallen 1.2 million barrels per day, or roughly 7%, from their peak on Jan 6, another sign of weaker demand and generally weaker activity.
It all paints a picture of an over-priced oil market if you ask me and selling oil looks like a "gimme" trade. I think.
I say, "I think," because there is a wild card and that wild card is Iran. Clearly Iran has the potential to unnerve the market and that is the only thing keeping oil prices elevated right now in my view. However, even with the Iran factor I am still thinking that the best play here is to short crude given the numbers that we are seeing.
On a side note: The numbers don't speak that strongly about the economy in general. All through 2016 we saw the rising imports and production along with falling inventories and now you have the reverse going on.
The decline in refinery inputs is a clue to the robustness -- or lack thereof -- of industrial production. My guess is industrial production will probably show some weakness when we get the number in about 15 days.
Crude is up today. I don't see the U.S. going to war with Iran, nor do I see Iran doing something dumb like blocking the Strait of Hormuz. That would be suicide. This is modest saber rattling at best, but enough to keep the market elevated and make it a good short.
Bottom line: I would sell this rally.
For stock traders you have three options you can choose from. They are ProShares UltraShort DJ-UBS Crude Oil ETF (SCO) - Get ProShares UltraShort Bloomberg Crude Oil Report . PowerShares DB Crude Oil Double Short ETN (DTO) - Get DB Crude Oil Double Short Exchange Traded Notes Report and PowerShares DB Crude Oil Short ETN (SZO) - Get DB Crude Oil Short Exchange Traded Notes Report . 
The first two are 2X leverage so you get more "bang for the buck." The first one does quite a bit of volume. The last one is more conservative. It's not leveraged.
Iran sanctions and tough rhetoric aside, the oil market doesn't look that healthy to me, at least not as healthy as it did back in August when I was buying in the low $40s.
At the time of publication, Mike was short crude oil futures, although positions may change at any time.