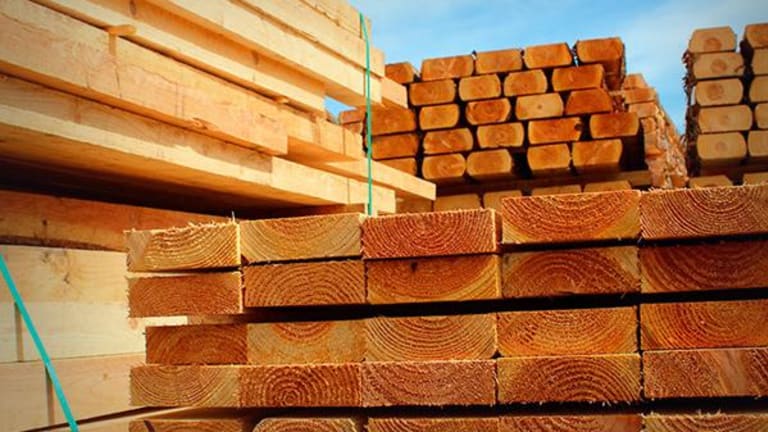 5 of the Most Ridiculous Corporate Lawsuits Ever That You Will Want to Tell Your Friends About
Hey, it's a living.
For some people, size matters.
Hardware stores Menard, Inc. and Home Depot Inc. (HD) - Get Report are facing lawsuits over the size of their lumber. Like most lumber retailers, the companies market and sell boards labeled "2x4" and "4x4" that are not quite two inches by four inches and four inches by four inches.
The defendants, who both filed suit in the federal court for the Northern District of Illinois, are claiming they've been stolen from and seeking tens of millions of dollars.
Selling lumber that doesn't measure its so-called "nominal" size is common in the industry - and industry standards exist to ensure that companies don't skimp. Generally, companies get about a half inch of leeway.
The defendants in the case aren't the first to be surprised to hear about the difference between nominal and actual sizes. An informal poll of Menard's shoppers conducted by the Milwaukee Journal Sentinel found that about a third didn't know the difference.
The debate stretches all the way back to the early 20th century. At a meeting of the Pennsylvania Lumbermen's Association in 1922, a member expressed his outrage at the "irregularity in the sizes" of lumber being produced at the time. "[If] there is not a very definite and positive stand taken by the retailers, there is no telling where it will extend," he warned. The debate among the lumbermen was heated - touching matters of right and wrong, government encroachment and individual liberty -- and you can read about it here.
The lawsuit touches on more than America's lumber history, however. It also speaks to the nation's long history of frivolous - some would call it enterprising - legal action. TheStreet has compiled some of the best examples of that history.