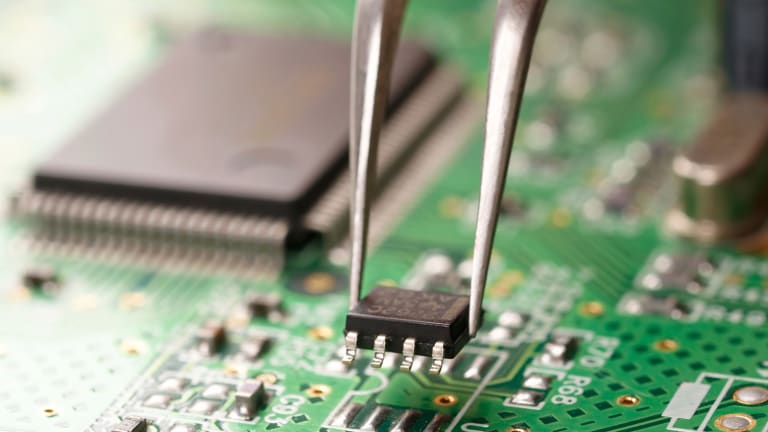 Here Are 3 Reasons to Own Lam Research Stock
On Wednesday evening, LRCX put their fiscal Q2 numbers to the tape. Beat, beat, and beat...
Silence of the Lam
Silent no more. Like breaking up with a former sweetheart, it pained this trader to sell Lam Research (LRCX) last year. It was the right thing to do as the name gradually wore down all year long, but Lam had been my top earner in 2017, and though one can never love a stock... as a stock can never love one back, I did miss Lam.
On Wednesday evening, Lam Research put their fiscal Q2 numbers to the tape. Beat, beat, and beat despite a year over year contraction in revenue. Guidance was in-line, not overtly robust, so why the run higher overnight. The stock was already well off of the December lows. Do I want to chase Lam? You all know that generally, I do not chase. I am patient if anything. I give you three reasons to own Lam Research.
1) Serious Q2 beat on operating margin at 28.8% vs, expectations of 27.5%, and up from 25.4% for Q1.
2) The Lam Research board approves a $5 billion repurchase program with no termination date that will be funded through a combination of cash on hand, cash generation and borrowing. (The firm stands with cash levels of $3.3 billion plus accounts receivable of $1.8 billion. That will have to balance $2.1 billion in current liabilities plus long term debt of $1.8 billion, so there will be a need to add debt in order to implement the program. In dollar terms, the balance sheet indicates more than a 9% reduction in inventories over the three month period.
3) The new CEO. I don't know Tim Archer who joined Lam in 2012 from the Novellus side of that merger. What I hear is positive. We'll find out soon enough. Archer sounded honest last night in his description of current customer demand for memory. Archer acknowledges the challenging environment, and seems to make a more optimistic case for NAND than for DRAM, which surprised me a little. One one hand, a firm trading at 8 times projected earnings should not need to spend $5 billion on their own shares. On the other hand, if the shares are that cheap, and guidance is not reduced, maybe they should... and so should we.
My Plan
I am going to buy Lam Research. I am not going to buy the name up ten bucks on in-line guidance. What I am going to do, probably this morning, is sell puts with an expiration date of April 18th as Lam next reports on tax day the 15th. You pay me $8 or $9 to take on risk at a strike price that is discounted to the last sale by more than five bucks, then I think I pounce. In the meantime, I'm coming into Intel (INTC) earnings on Thursday evening hot, long, and fearless, but mostly just long. Rock and Roll.
(An earlier version of this column appeared at  8:16 a.m. ET on Real Money, our premium site for active traders. Click here to get great columns like this from Stephen "Sarge" Guilfoyle, Jim Cramer and other experts throughout the market day.)
At the time of publication, Stephen Guilfoyle was Long INTC equity.