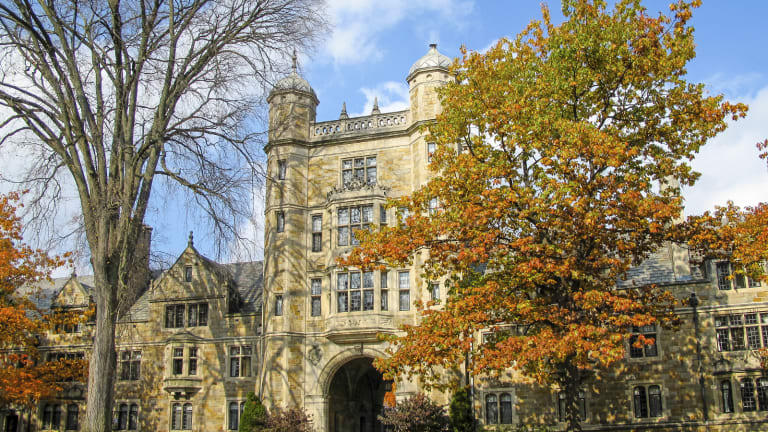 Hercules Capital Slumps After CEO Charged in $25 Million College Bribery Case
Former CEO of Pimco and CEO of International Dispensing also among those charged by U.S. Attorney's office in Massachusetts in scheme to get their kids into colleges.
Shares of Hercules Capital  (HTGC) - Get Hercules Capital Inc. Report fell sharply Tuesday after the company's CEO, Manuel Henriquez, was charged with conspiracy to commit mail and wire fraud in connection with a $25 million college admissions bribery scheme involving dozens of high-profile executives and celebrities.
Shares fell $1.19 or 9%, to $12.15 in recent trading.
Henriquez and his wife were among 50 people charged in the case, according to documents released by the U.S. attorney's office.
The couple "participated in the college entrance exam cheating scheme, on four separate occasions, for their two daughters," according to the FBI affidavit in support of the charges. "In addition, the Henriquezes conspired to bribe Gordon Ernst, the head tennis coach at Georgetown University, to designate their older daughter as a tennis recruit in order to facilitate her admission to Georgetown," according to court documents.
Others charged in the case included Gregory Abbott, CEO of International Dispensing Corp. (IDND) , which trades on the pink sheets. Shares of the company fell 11 cents, or 30%, to 25 cents.
Douglas Hodge, former CEO of Pimco and a onetime director of the Securities Industry Financial Markets Association, was also charged in the case.
Hodge "agreed to use bribery to facilitate the admission of two of his children to USC as purported athletic recruits," according to court documents. He also sought "to secure the admission of a third child to college through bribery as well."
According to the court documents, the conspiracy "facilitated cheating on college entrance exams and the admission of students to elite universities as purported athletic recruits."