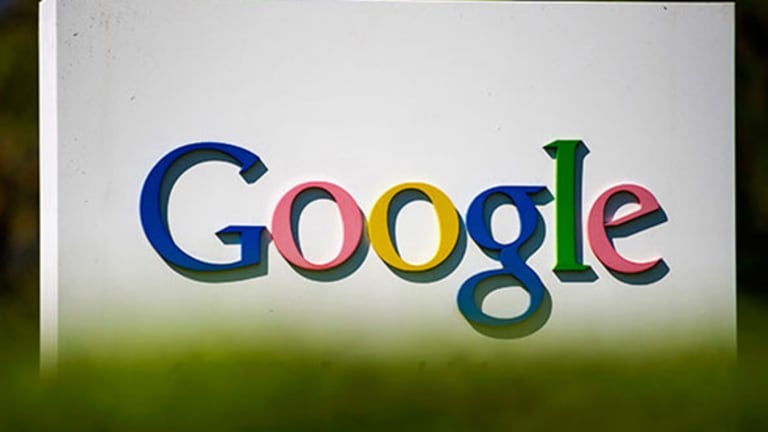 Hedge Funds Love These 5 Stocks -- but Should You?
Here's a closer look at five stocks that hedge funds have been stocking up on in the most recent quarter.
BALTIMORE (Stockpickr) -- Valentines Day is still a few weeks away, but that's not stopping hedge funds from writing love letters to their favorite stocks.
These love letters don't look like the conventional sort. They're printed with the SEC's address up top, for one thing, and they're comprised mostly of tables and numbers. Yes, I'm talking about 13F filings -- but it's not hard to see the romance hidden behind the numbers.
Institutional investors with more than $100 million in assets are required to file a 13F, a form that breaks down their stock positions for public consumption. From hedge funds to mutual funds to insurance companies, any professional investors who manage more than that $100 million watermark are required to file a 13F.
And by comparing one quarter's filing with another, we can see how any single fund manager is moving their portfolio around. In other words, we can see which stocks are their favorites. While the data is generally delayed by about a quarter, that's not necessarily a bad thing. Research shows that applying a lag to institutional holdings can generate positive alpha in some cases. That's all the more reason to crack open the moves being made with pro investors' $20.5 trillion under management.
While most firms haven't filed their 13F for the fourth quarter yet, the early filers provide a sneak peek at the stocks Wall Street is most in love with. Without further ado, here's a closer look at funds' five favorite names in the aggregate.
DuPont
DuPont (DD) - Get DuPont de Nemours, Inc. Report is probably best-known for being a chemical and materials company -- the firm's most famous products include Kevlar, Teflon and Nomex. But in recent years, DuPont has taken its chemical expertise outside of the materials space, building one of the biggest crop and seed businesses on the market today. At the same time, it's been reducing its exposure to chemicals, selling its performance coating business and planning a spinoff of the performance chemicals unit.
As I write, one in every three dollars of profit that DuPont earns comes from its agricultural unit. That ag exposure is the big growth engine that DuPont is using to move the revenue needle in 2015. Growing populations and the need for higher crop yields should keep demand for DuPont's corn traits.
Culture matters at DuPont. The firm has a long history of ponying up R&D costs today with the understanding that they'll pay off tomorrow. That's a big reason why DuPont's biggest blockbuster products were created internally, not acquired.
Hedge funds have been piling on shares in the past quarter, purchasing 16.3 million shares in total. That's a $1.26 billion buy operation at current price levels.
Kinder Morgan

Midstream energy firm Kinder Morgan (KMI) - Get Kinder Morgan Inc (KMI) Report tips the scales as the biggest in the business -- the firm boasts more than 80,000 miles of oil and gas pipeline and 180 terminals. So while oil prices have been cratering, KMI has continued to rake in the cash transporting commodities that it has extremely limited exposure to today.
Funds love this stock. Collectively, they've reported 14.3 million shares purchased in the last quarter so far.
Kinder Morgan has been a firm in transition lately, rolling up Kinder Morgan Energy Partners, Kinder Morgan Management and El Paso Pipeline Partners in a huge transaction. Ultimately, that move was built around ramping up KMI's dividend growth rate. Today, KMI pays out a hefty yield of 4.24%.
In the present environment, it still makes a whole lot of sense to own dividend payers. For all its rate-hike talk, the Fed is fighting major deflationary pressures in early 2015, and any unexpected postponements of interest rate increases should parlay into higher shares prices for dividend payers.
Despite the selloff in oil, energy commodities continue to flow, and that should keep the checks coming in for KMI investors. The funds have this one right.
MasterCard
Shares of MasterCard (MA) - Get Mastercard Inc. (MA) Report have been picking up steam again lately. In the past six months, the stock has climbed nearly 8% higher, almost quadrupling the performance of the rest of the S&P 500. And hedge funds are finally starting to take note again. In the fourth quarter, early filing fund investors picked up a 461,000 share stake in MA, adding a half-billion dollars in market value to their positions.
MasterCard is proof that, sometimes, being No. 2 isn't so bad. MasterCard is the second-largest payment network in the world, with a presence on nearly a third of the world's credit and debit cards. Scale matters for payment networks -- MA has the cardholder base to attract merchants, and it's got the merchant acceptance rates to attract new cardholders. As long as MA continues to compete on fees with rivals such as Visa (V) - Get Visa Inc. Class A Report and American Express (AXP) - Get American Express Company Report , the firm should continue to collect a big share of transaction volume.
A rising tide continues to lift all ships in the electronic payments space. Believe it or not, four-fifths of global transactions still happen in cash, but as that changes, there's enough growth to go around. We're seeing that happen particularly quickly in emerging markets.
We'll get our next update on MasterCard's progress on Friday, when the firm reports its fourth-quarter earnings numbers. Meanwhile, MA looks like an attractive long-term holding.
Comcast
Not long ago, it would have been appropriate just to call Comcast (CMCSA) - Get Comcast Corporation Class A Report the biggest cable company in the U.S. After all, it boasts a network that reaches 54 million households, and that reach is going to expand to approximately 70 million provided the planned acquisition of Time Warner Cable (TWC) goes off without a hitch. But Comcast also owns a huge business in NBC Universal, including TV networks, theme parks and a movie studio.
That dual exposure to the content and to the distribution networks make Comcast's business an attractive one. The growing value of video content should make Comcast's deal to finish acquiring NBC Universal pretty timely, particularly as Comcast tries to fight off competition from online-only services. The real cash cow in the cable business is bundled services. By converting existing TV or internet customers into "triple play" customers, it generates huge operating leverage.
That increased profit margin will come in handy. After its aggressive acquisition spree, Comcast carries more than $48 billion in debt. While that level of borrowings is tenable for Comcast's size, the best deal for investors is a return to less capital-intense operations once the TWC deal is closed.
Last quarter, funds added 4.92 million shares of Comcast to their coffers, a $523 million buying operation at current prices. While Comcast's business is attractive here, high competition and a leveraged balance sheet makes it less of a no-brainer.
Google
Last up on hedge funds' list of favorites is Google (GOOG) - Get Alphabet Inc. Class C Report . Early filers added 1.65 million shares of Google to their portfolios in the fourth quarter, a more than 10% increase from the prior filing. That tells us that pro investors are loving this search engine giant as we head into 2015.
Google owns one of the most-trafficked properties on the Web -- and it monetizes its eponymous search site like no other. That's why, despite no shortage of side businesses, paid search still adds up to around 80% of Google's total revenue. The fact that Google can subsidize its more nascent businesses with a hugely profitable online advertising monolith means that it can find its "next big thing" without worrying about quarterly financials. Historically, Google has also been an excellent steward of shareholder value. Many of the deals that Wall Street questioned (such as YouTube and Motorola Mobility) have turned out to be winners.
From a financial standpoint, Google is in stellar shape. The firm carries more than $59 billion in net cash and investments on its balance sheet, enough to cover around 16% of the company's market capitalization today. It makes sense to follow hedge funds' lead on buying GOOG in 2015.
-- Written by Jonas Elmerraji in Baltimore.
Follow Stockpickr on Twitter and become a fan on Facebook.
At the time of publication, author had no positions in the names mentioned. Jonas Elmerraji, CMT, is a senior market analyst at Agora Financial in Baltimore and a contributor to TheStreet. Before that, he managed a portfolio of stocks for an investment advisory returned 15% in 2008. He has been featured in Forbes , Investor's Business Daily, and on CNBC.com. Jonas holds a degree in financial economics from UMBC and the Chartered Market Technician designation. Follow Jonas on Twitter @JonasElmerraji