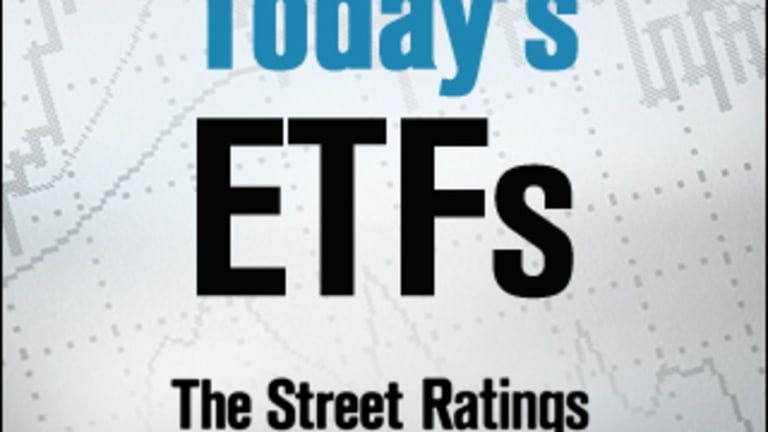 Health Care ETFs With Big Obamacare Exposure
Healthcare ETFs set to swallow a bitter pill or miracle drug.
NEW YORK (
) -- On Thursday, the U.S. Supreme Court will hand down its ruling on the constitutionality of the Affordable Care Act, otherwise known as Obamacare.
There are three basic scenarios that may play out. The law may be deemed fully constitutional, partially unconstitutional, or thrown out completely. In my opinion, two of these three scenarios may be good of healthcare exchange-traded funds in the long-run.
If the Supreme Court puts their political leanings aside, follows the actual words of the U.S. Constitution's commerce clause, and the applicable
, where corporate people have been mandated to make health safety purchases since the 70's, then Obamacare would be declared to be completely constitutional. This would be good for the health care stocks as uncertainty would be massively reduced and millions of new paying customers would be added to the health care system.
More insured people getting prescriptions for more drugs would benefit the "B" rated
iShares DJ US Pharmaceuticals
(IHE) - Get iShares U.S. Pharmaceuticals ETF Report
, "B" rated
PowerShares Dynamic Pharmaceuticals
(PJP) - Get Invesco Dynamic Pharmaceuticals ETF Report
, and "B-" rated
SPDR S&P Pharmaceuticals ETF
(XPH) - Get SPDR S&P Pharmaceuticals ETF Report
.
The certainty of more customers would be good for the health equipment and service providers too. The "Buy" ranked health sector ETFs with exposure to these industry groups include the "B" rated
First Trust Health Care AlphaDEX
(FXH) - Get First Trust Health Care AlphaDEX Fund Report
, "B-" rated
Vanguard HealthCare Index ETF
(VHT) - Get Vanguard Health Care ETF Report
, and "B-" rated
Guggenheim S&P 500 Eq Wght HC ETF
(RYH) - Get Invesco S&P 500 Equal Weight Health Care ETF Report
.
To bet on this outcome, it would be best to have positions in these funds prior to the ruling.
On the other hand, if you believe that the Supreme Court will strike down the mandate but leave in-place the remaining facets of the Affordable Care Act then the play here would be to wait for the market's over-reaction to the downside before buying these good funds on the cheap. Corporations and their employees will be the big losers here as insurance costs skyrocket to maintain insurance company profits.
While it would be unlikely that the entire law be struck down, this would be the worst possible outcome for health care related stocks. Not only did these companies spend millions of dollars buying politicians, but they also have spent a bunch of money preparing to implement the law.
All of that money will have been wasted, massive uncertainty will return, and these companies will be faced with the obligatory opportunity to spend millions more for and against political candidates up for election this November. These companies would have to spend even more money to shape the next health care law as both sides have promised replacement legislation.
If the Conservatives write the alternate plan, coverage for kids up to age 26 under their parents' plans and protection from being excluded from the insurance market due to pre-existing conditions would be replaced with Federal-level lawsuit damage liability caps that have failed to restrain health care costs in the states that have implemented such caps.
Obi-Wan Kenobi said to Darth Vader, "If you strike me down, I shall become more powerful than you could possibly imagine." Many Liberals want and many Conservatives fear that if Obamacare is struck down, it could be replaced with a single-payer Medicare-For-All plan that would devastate private health insurance companies.
The gulf of uncertainty between these two philosophies is not good for health care stocks and funds. Eventually, businesses will understand that the inherently unprofitable expense of health care would be better borne by government in order to increase U.S. companies' global competitiveness. But, that day is not yet here.
-- Opinions of Kevin Baker in Jupiter, Fla.
For additional
check out our Ratings Research Center.
Kevin Baker became the senior financial analyst for TheStreet Ratings upon the August 2006 acquisition of Weiss Ratings by TheStreet.com, covering equity and mutual fund ratings. He joined the Weiss Group in 1997 as a banking and brokerage analyst. In 1999, he created the Weiss Group's first ratings to gauge the level of risk in U.S. equities. Baker received a B.S. degree in management from Rensselaer Polytechnic Institute and an M.B.A. with a finance specialization from Nova Southeastern University.