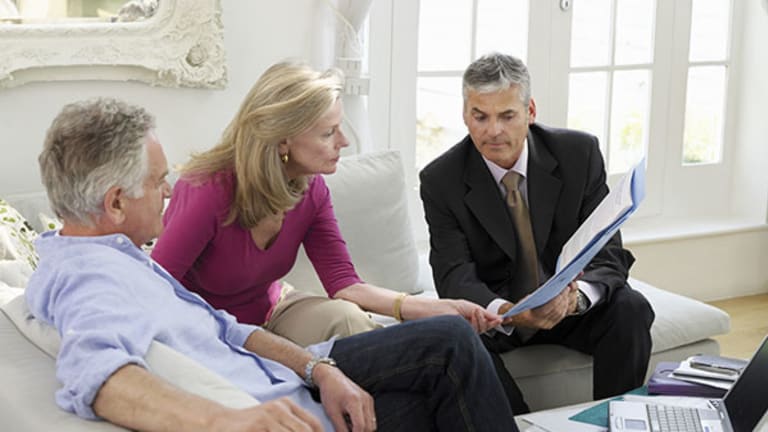 3 Key Things Financial Advisers Should Never Forget
These traits form the foundation of a successful practice.
(Editor's note: Mark Bordelove is a financial adviser who'll be occasionally writing about issues facing himself and others in the business.)
Welcome to my column! My name is Mark Bordelove, and I'm a Michigan-based financial adviser with 17 years of experience.
I manage investments for clients living on Main Street who will need to rely on the funds they invest with my firm to buy their first house, to pay for a wedding, to get their children through college, to fund a retirement or just to create a legacy.
I have some high-net-worth clients, but the majority of my customers are just hard-working ordinary people who are looking to grow their net worth over time via stable investments.
My goal with my writing is to share my insights as an investor and provide my "View from the Street" (Main Street, that is) to the rest of the world -- particularly fellow financial advisers.
My philosophy on investing is fairly simple -- this is a marathon, not a sprint. Look for investments that will grow over time and make sure you understand the risks.
I look to the greats like Warren Buffett, Jim Cramer and others for insight with my own portfolio, and when it comes to my clients' portfolios, we start by trying to understand their goals and risk tolerance.
I do this by regularly talking with clients and building a foundation of trust. When we're ready to deploy capital, I look for suitable investments that will (hopefully) provide a combination of stability, growth and risk that will allow them to sleep well at night.
Today began as a typical day in my life as a financial advisor. I started by preparing for a meeting with a potential client whom I planned to get together with after lunch.
The woman is a dermatologist who was referred to me by an existing client. I was asked to review her portfolio, and it turns out that her previous adviser had her overexposed to high-yield credit derivatives from developing markets. However, the portfolio was underweight in equities and had underperformed the S&P 500 significantly since last November's presidential election.
The doctor was very upset with both this performance and the lack of communication from her adviser. That made her realize that it was time for a second opinion.
After doing an extensive "fact-finding mission" with her, I discovered that she wanted more U.S. exposure, more-stable fixed-income investments -- and more involvement from an adviser who'd truly help quarterback her financial future.
I ultimately proposed a portfolio that would pursue these goals in a cost-effective manner.
The takeaway here: Communication, trust and understanding are the bedrock of the financial-advisory business.
The opinions voiced in this material are for general information only and are not intended to provide specific advice or recommendations for any individual. Mark Bordelove and LPL Financial are not affiliated with Jim Cramer or TheStreet.com. Mark Bordelove's securities and advisory services are offered through LPL Financial, a registered Investment Advisor, Member FINRA/SIPC.