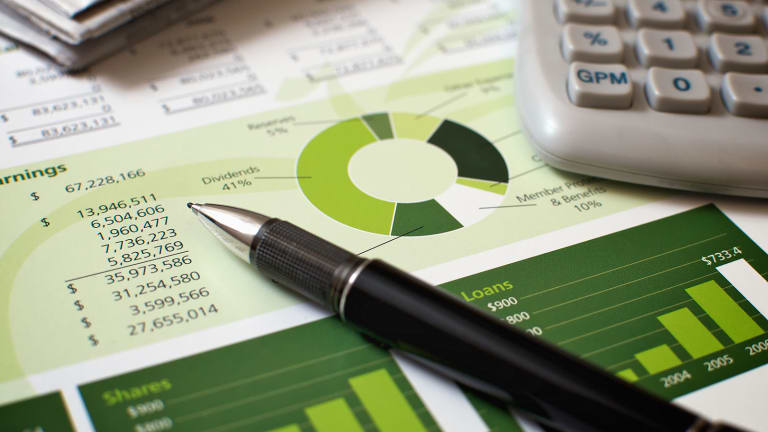 HCP: Real Estate, Real Profits and a Real Health Care Market Edge
Which REIT is the best choice for today's investors?
Thanks to social media, we are bombarded with all sorts of news, whether we want to be or not. But when you're investing for retirement, it's important to stay focused on your goal: selecting high-quality stocks and sticking with them as long as they continue to offer the best possible returns. That's the only way to guarantee your profits.
As markets get more volatile than ever, the real estate investment trust (REIT) sector can be an important safe haven for your long-term capital. There are several strong performers in this category, including Washington REIT (WRE) - Get Washington Real Estate Investment Trust Report and Host Hotels (HST) - Get Host Hotels & Resorts, Inc. (HST) Report . But which REIT is the best?
One particularly strong choice is HCP (HCP) - Get HCP, Inc. Report , which invests primarily in real estate serving the health care industry. HCP made some bold moves in 2016. It spun off some of its subdivisions that had not performed well, such as Quality Care Properties, concentrating instead on predictable, high-quality private-pay health care properties.
HCP just reported financial results that exceeded Wall Street's predictions. The Irvine, Calif.-based firm said it had funds from operations of $276.2 million, or 59 cents per share. The consensus estimate was for funds from operations of 57 cents per share.
Funds from operations is an important metric in the REIT business, as it includes net income but also accounts for items such as depreciation and amortization.
HCP is also the best choice in the REIT field for income investors. The dividend yield is currently an eye-catching 4.8%. The management has a history of keeping the dividend high, no matter what.
Low interest rates are good for REITs because they make it cheaper for these companies to borrow money to fund new acquisitions, while also making the REIT stocks themselves more attractive to income investors.
HCP's stock declined somewhat during the second half of 2016, as the conventional wisdom formed that the Federal Reserve will soon raise interest rates. If those rate hike don't happen, HCP will benefit in a big way. And even if they do, the company's underlying assets make it very appealing as a long-term investment.
One of those assets is Brookdale Senior Living, HCP's largest tenant. The aging U.S. population will cause enormous growth in the healthcare industry in the next 25 years, which will especially benefit senior housing and medical office properties.
The Kaiser Family Foundation says that between 2010 and 2050, the population aged 65 and older will double, from about 40 million to 84 million people. Additionally, health care costs are increasing faster than overall inflation, and the federal government seems unlikely to do anything about that.
The World's Most Profitable Trading Strategy
Most options traders strike out on 7 out of every 10 trades. They place high-risk trades, hoping for a big payout. But they lose... a LOT! That's why Jim Fink flips options on its head, allowing him to make money more than 85% of the time. Jim turned $50,000 into over $5 million trading this way. For a limited time, he's offering his personal strategy guide to readers. The information inside could unlock $67,548 in extra income for you over the next 12 months. Get your copy now by clicking here.
Tom Scarlett is an independent contributor who at the time of publication owned none of the stocks mentioned.