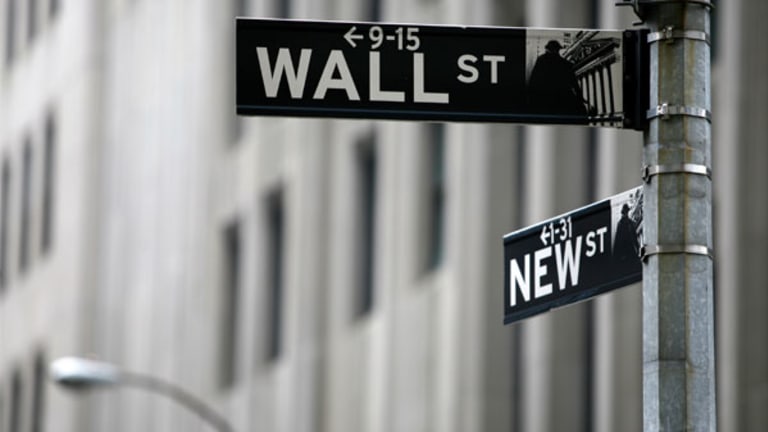 Publish date:
Have a Plan as Trump Rally Fades; Five Below Will Become a Retail Go-To Name: Jim Cramer's View
Cramer shares his views on what to do as the Trump rally fades, and also discusses how Five Below will become a retail go-to name.
Cramer shares his views on what to do as the Trump rally fades, and also discusses how Five Below will become a retail go-to name.
Jim Cramer shares his views every day on RealMoney. Click here for a real-time look at his insights and musings.
Cramer: As Trump Rally Fades, Have a Battle Plan
Posted at 6:19 p.m. on Thursday, March 22, 2017
Wouldn't it be great if that decent close was somehow related to something fundamental? Something not Trump?
Or is that way too much to ask?
Probably the latter.
It was terrific to watch tech move back after it has been totally written off. I like that banks tried to level off and that the airlines caught a bid.
Still, it just seems like a defeat for Obamacare repeal and replace means we repeal some big S&P points and we replace them with red ink.
So let's have a decent battle plan. If you see that happening, why not go after the stocks of Starbucks (SBUX) - Get Report --an Action Alerts PLUS name--and PVH (PVH) - Get Report , which is the only apparel company of any size that really put some points on the board but, more important, is predicting a very impressive fall.
Once again I find myself defending what I think is totally defensible: companies that are doing better than expected--against the exigencies of the so-called fading Trump rally.
I heard someone say something fairly profound today, which is that the Trump rally's been fading for a couple of weeks.
All I can say is that stocks can't go up on a straight line without something new happening and become vulnerable to shocks when they do.
Two weeks ago, a caller in the lightning round, for example, asked what she should do with Boeing (BA) - Get Report at $185.
I hit it up and said, "Wow, that's run too much," and I suggested she take some profits on some of her position By yesterday, it was down 10 and I got another call from a different person saying she was a long-term investor and what should she do with her Boeing. Conscious that 10 points had just been shed and that she wants long-term performance, I said do nothing.
I almost felt like I should have said the same to the caller at $185, but the stock was obviously so vulnerable I didn't.
That's where we got to on a lot of stocks. That's where we still are for others. If you can handle some pain, stay in. If you can't, take some off.
But you have to understand that without new information validating the move, you are just trading up on multiple expansion or what some call the greater fool theory.
I want more.
When you don't get more, you get what we now have. We get a continuation of good news, then another advance is mounted. If things reverse, then we have topped.
I am betting on the former.
Action Alerts PLUS, which Cramer co-manages as a charitable trust, is long SBUX.
Posted at 6:59 a.m. on Thursday, March 23, 2017

Cramer: Five Below Will Become One of Retail's Go-To Names
In this new world of disappointing retail sales with little or no growth, what passes as a retailer you want to own?
How about one with 1% same store sales growth?
That's what Five Below (FIVE) - Get Report delivered and its stock is flying today.
Now we could say that in the land of the blind the one-eyed man is king and with an eked out 1% same store sales growth that's surely the definition of a cyclops prevailing.
But I have to tell you, after listening to the call, while Five Below is not in the class of Home Depot (HD) - Get Report , Lowe's (LOW) - Get Report , Action Alerts PLUS charity portfolio holding TJX Companies (TJX) - Get Report , Ulta Beauty (ULTA) - Get Report , Burlington (BURL) - Get Report , Foot Locker (FL) - Get Report or Childrens Place (PLCE) - Get Report it is acquitting itself quite well and has a terrific long-term story.
So how can a 1% grower get such a premium multiple and an uproarious applause for putting up what would have been a truly disappointing number even just a few years ago?
Let me tick down what the market likes about this one.
First, it has a purely defined regional to national story, with a 20/20 plan for 20% sales growth and 20% net incomes, a plan it beat for 2016 and hopes to continue to beat until, well, 2020. It makes it easy and clean to remember.
Second, with only 522 locations there's plenty of room for expansion and until this year it had no stores in California, which is one-fifth of the country. Whether it be Dunkin Donuts (DNKN) - Get Report or Dollar General (DG) - Get Report it has always paid to buy a regional-to-national story, if it hasn't yet entered California. Plus, there is plenty of room for in-fill. I know these guys from Philadelphia, where they started 15 years ago. They had 10 stores back then and they just added another four, some within two miles of each other, and yet there is no cannibalization to speak off. That's terrific for gross margins, especially because you can advertise in one area and amortize it over a host of stores.
Third, they have a perfect balance sheet and a quick one-year payback on each $300,000 store, which makes them a much sought-after tenant in a declining real estate investment trust universe, so it can get terrific rent deals. "We are a desired tenant," as it mentioned on the call, a tenant which brings vibrancy and traffic -- two qualities many a mall lacks these days.
Fourth, they learn. Their most recent vintage stores are putting up their best numbers, so they can take what's working from those stores and insert it into the old stores. Given that their newest stores are their best performers, I would expect the 100 stores they are adding in 2017 to put up excellent comp-leading numbers.
Fifth, they know how to reach kids. They advertise disproportionately on social media, tout their mobile phone reach and have a heavy presence on YouTube.
Sixth and final, they are fun and experiential to go to. Management talk about the wow factor, where they wow teens of all ages with fresh merchandise, with tech -- mostly virtual reality, gaming and ear-plug related goods -- and also some featured product, which this month is slime, all sorts of it, including many kinds of glitter. Suffice it to say they know more than we do about what kids want.
You put it altogether and in today's low-bar environment, 11 consecutive years of positive comps, even with 1% as the last one, is enough to propel a stock higher.
Oh, and yes, the potential border tax derailment did come into play on the call; but even here there's a glimmer of hope as management believe there will be a low-dollar exemption for imports. If that's the case, suffice it to say that Five Below will become one of the go-to names for retail in 2017.
Action Alerts PLUS, which Cramer co-manages as a charitable trust, is long TJX.
Action Alerts PLUS, which Cramer manages as a charitable trust, is long SBUX and TJX.