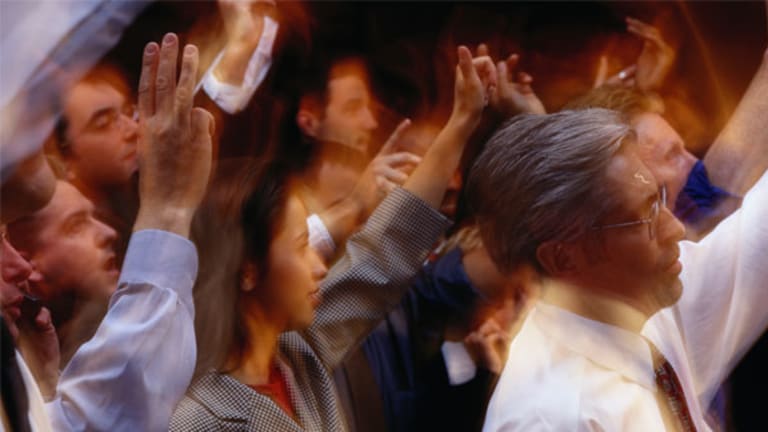 Kass: Has the Auto Industry Peaked?
Sell at the sound of trumpets.
Growing evidence suggests that the automobile industry is about to pause/peak, just like the housing market did 12 to 18 months ago.
Few observers are currently focused on this risk.
After turning bullish on the U.S. housing market in 2010, I turned bearish in 2012.
This proved correct as the residential real estate market has fizzled out over the past year based principally on a drop in affordability -- home prices have been artificially buoyed by new-era institutional investors at a time when real incomes have foundered -- and more stringent mortgage credit standards. Surprising many industry observers, these two factors dwarfed the salutary impact of lower mortgage rates.
The automobile industry, too, will hit a brick wall shortly.
Factors contributing to a stall in auto industry sales and profits include:
The rapid rise in automobile demand -- annual SAAR has risen from about 10 million units to more than 16 million units -- since the Great Recession has been fueled by aggressive lending standards, reminiscent of the mid-2000s housing bubble. This has pulled forward demand for cars and has begun to dent the age of the average car on the road.
My conversations with leading financial institutions suggest that the potential for climbing delinquencies on auto paper will likely result in banks beginning to withdraw somewhat from the previously aggressive lending policies that have fueled auto industry demand over the past five years.
An increase in automobile supply around the world will challenge industry profits in the face of peaking demand. Incentives and sales will be rising.
Despite expectations of an improvement in consumer incomes, real incomes continue to flatline and will limit any improvement in automobile expenditures.
Retail stocks have been among the worst-performing market groups in 2014. This could foreshadow underperformance in auto stocks.
If my thesis is correct -- I will expand upon it next week -- the shares of U.S. automobile producers will anticipate the threat of a stall and that we are entering a challenging period for profits. Importantly, this will occur before the peak is recognizable in the car industry statistics.
In terms of the bigger picture, an extended pause in U.S. housing coupled with a peak in automobile demand will continue to weigh on domestic economic growth and raise questions as to whether the U.S. recovery has reached escape velocity.
Bottom line: I am no longer interested in buying Ford (F) and/or General Motors (GM) on weakness, and I would avoid the shares over the balance of 2014.
This column originally appeared on Real Money Pro at 7:15 a.m. EDT on July 30.
At the time of publication, Kass and/or his funds had no positions in the stocks mentioned, although holdings can change at any time.
Doug Kass is the president of Seabreeze Partners Management Inc. Under no circumstances does this information represent a recommendation to buy, sell or hold any security.