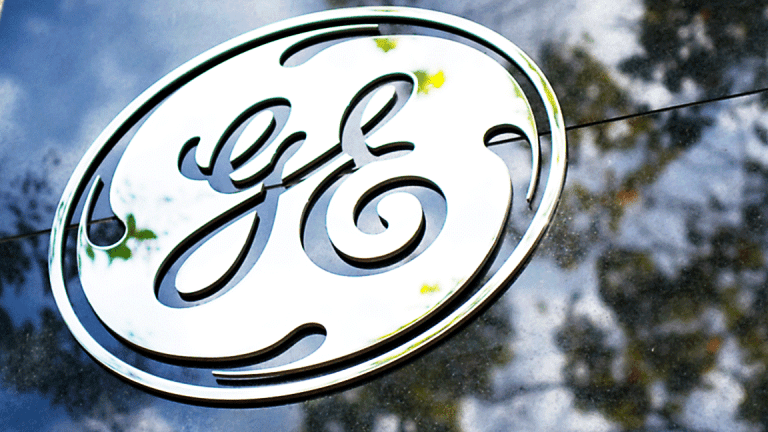 Has General Electric's Stock Finally Bottomed?
It looks to many as if General Electric stock has bottomed. But be careful before charging into it.
Not so fast value investors.
Despite the not-so-great price action in the overall market Friday, shares of General Electric Co (GE) - Get General Electric Company Report  were powering higher, up 3.35% to $13.62 by midday trading.
GE's stock is solidly above its current 52-week low of $12.73, which was hit on March 26. Now up almost $1 per share from those lows, many investors are clamoring for a bottom in General Electric. Maybe it is, but given its history, there's no way to be sure just yet. 
Simply put, investors need more proof. Because we've seen this price action probably half a dozen times or so since last summer. The story goes like this:
Shares tumble before GE stock eventually consolidates near its new low. Then it pops higher in what seems like a bottom being put in. Lo and behold, though, shares eventually find a way to tank back down and hit more new lows.
Seriously, just look at the chart:
Buying these false bottoms may seem innocent -- perhaps, as a way to "lower one's cost basis." but even buying near $20, which seemed like a limited-risk scenario after its seemingly large decline from $28, has yielded large losses for investors. The downtrend has been so steep that the 50-day, 100-day and 200-day moving averages are trending notably lower.
This looks like the chart of an internet growth stock turned upside down!
Anyway, the first step for bulls will need to be a break over the 50-day moving average. Over the 100-day and GE stock could be in business. If the losses didn't go on to become so severe, buying near these lows wouldn't seem like such a bad idea.
JPMorgan analyst Stephen Tusa, who's been nailing this move lower, recently reiterated his "generous" $11 price target, which implies about 20% downside from current levels. Cowen analysts cut their price target from $15 to $12 just this week, adding that they don't think the dividend (despite being halved in November) is safe unless there is a change in GE's current business.
It'd be one thing if GE were cheap, but on many metrics, it's not. Many investors at this point would rather pay for United Technologies Corporation (UTX) - Get n.a. Report  , Honeywell International Inc. (HON) - Get Honeywell International Inc. Report  or 3M Co (MMM) - Get 3M Company Report  -- the last two of which are holdings in Jim Cramer's Action Alerts PLUS Charitable Trust Portfolio.
The bottom line on GE stock: It's better to miss the bottom in GE and buy when the coast is clear than risk buying the bottom now and seeing deeper losses.
Also worth pointing out is that General Electric will report earnings on April 20 and host an investor meeting on April 25. 
Before You Go
Get ready for the must-attend investing conference of 2018, hosted by none other than TheStreet's Jim Cramer. From an exclusive interview with PayPal CEO Dan Schulman to expert panels that touch on investing in the stock market to alternative investing, you won't want to miss the event TheStreet is hosting on May 5. Details are below.
How to Diversify Your Portfolio: A Boot Camp for Investors
Date: Saturday, May 5, 2018
Location: 117 West 46th Street, New York City
Subscribe to our Youtube Channel for more videos | Listen our latest Podcasts on Soundcloud
This article is commentary by an independent contributor. At the time of publication, the author had no positions in the stocks mentioned.