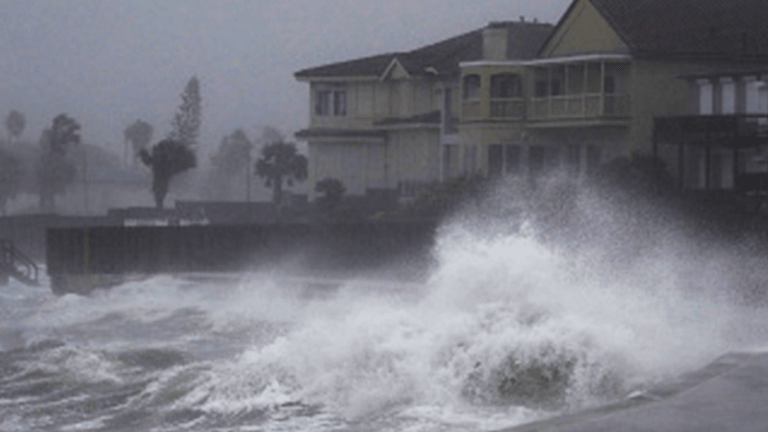 Hurricane Harvey Flooding Is Something We Haven't Seen In 500 Years: Trump
Initial loss estimates for hurricane Harvey already in the billions.
Hurricane Harvey is expected to cause between $1 billion and $2 billion in insured property losses, according to an initial estimate from CoreLogic.
The insured losses estimate includes residential and commercial properties. The bulk of the losses, 95%, are expected to be due to wind damage, with the remainder associated with storm surge, according to a statement late Friday from CoreLogic.
The estimate doesn't include insured losses related to flooding due to sustained heavy rains expected for several days from the storm. The flooding across many parts of the state are being described as epic. President Trump tweeted Sunday morning the flooding may be the worst from a storm in 500 years. 
The estimated insured losses are lower than the $3 billion incurred during Hurricane Celia in 1970 and the $11 billion incurred during Hurricane Ike in 2008.
More of What's Trending on TheStreet:
The 30 Nastiest Storms in Recent U.S. History Have Caused Mind-Blowing Damage