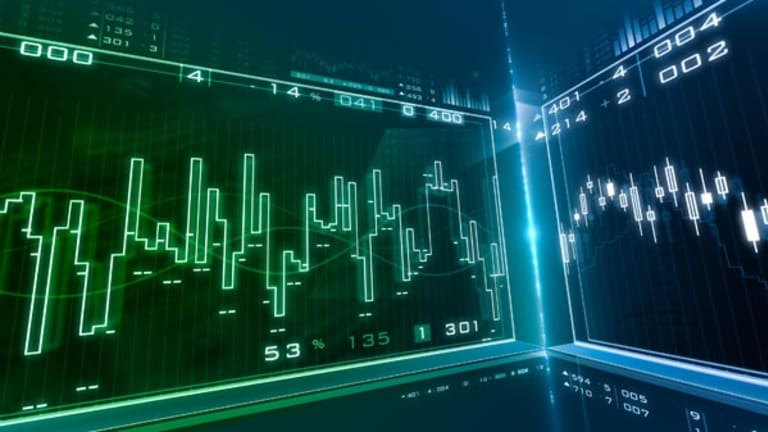 Hartford Plummets on Loss, Capital Concerns
Shares of the insurer are losing half their value as third-quarter earnings raise capital concerns.
Hartford Financial Services Group
(HIG) - Get Report
shares were losing more than 50% Thursday as the insurer's third-quarter earnings revealed that its variable annuity business has suffered tremendously and further market deterioration, even since the quarter's close, continues to drive concerns about capital adequacy.
Hartford's shares were sinking $10.78 Thursday afternoon to trade around $9.08 on fears that the company may need to raise more capital following its mid-October $2.5 billion capital infusion from
Allianz
(AZ)
further diluting shares.
Following Wednesday's market close, Hartford reported a $2.6 billion net loss for the quarter with $834 million attributed to the individual annuity business alone. Variable annuity deposits for the quarter were down to $1.9 billion, compared to $3.3 million in the third quarter of 2007 due to decreased sales. Assets under management decreased to $92 billion, from $123 billion a year ago due to the decline in equity markets.
The biggest hit for the line of business was a $1 billion acceleration of the amortized deferred acquisition costs. This is insurance jargon for recognizing the cost of acquiring new business much faster than it otherwise would have been recognized had investment returns been consistent with expectations. It also took a hit of $483 million on net realized losses on investments for those assigned specifically to individual variable annuity contracts. Fees earned on variable annuities were also down $94 million for the quarter compared to 2007.
Analysts on the earnings call repeatedly tried to get the company's CFO Lizabeth Zlatkus to provide specifics on estimated statutory capital through the end of the year. After repeated questions, Zlatkus finally revealed that she expected statutory capital in the life insurance sector (which includes annuities) to hit a risk-based capital level in the 300% range. This was based on an estimated 30% decline in the
S&P 500
from Oct. 1 to the end of the year.
Considering that the S&P was down 19.78% from Oct. 1 to the market close yesterday, a 30% estimated decline for the remainder of the year may be too optimistic, demonstrating the difficulty in any kind of market estimates right now.
When pressed about whether or not there were plans to raise further capital, Chairman and CEO Ramani Ayer indicated that the company had no specific plans to raise capital but would certainly consider it if the market fell even further than the 30% they had estimated.
It is generally considered that a risk-based capital ratio in the 350% range is needed to maintain an AA rating. So concerns about the company's 300% projection derive from the fact that the company could be downgraded based on year-end results, which could set off a series of triggers deteriorating its group business.
Hartford Life Insurance Co., Hartford Life & Annuity Insurance Co. and Hartford Life & Accident Insurance Co. hold financial strength rating from TheStreet.com Ratings of B (Good) , B+ (Good) and B (Good), respectively. Combined, the three insurers make up roughly $250 billion of the holding company's assets. Hartford has a total of 23 domestic insurance subsidiaries.
The company lowered its guidance to a range of $4.30 to $4.50. It was $9.20 - $9.50 as of second quarter.
TheStreet.com Ratings issues financial strength ratings on each of the nation's 8,600 banks and savings and loans which are available at no charge on the Banks & Thrifts Screener. In addition, the Financial Strength Ratings for 4,000 life, health, annuity, and property/casualty insurers are available on the Insurers & HMOs Screener. For more coverage from TheStreet.com Ratings team, check out TheStreet.com Ratings section.
Melissa Gannon is director of insurance and bank ratings for TheStreet.com Ratings, formerly Weiss Ratings, where she directs the operations of the company's insurance and bank ratings division.
In keeping with TSC?s Investment Policy, employees of TheStreet.com Ratings with access to pre-publication ratings data must pre-clear any potential trade through the legal department, and are prohibited from trading any security that is the subject of an unpublished rating revision until the second business day after the rating is published.
While Gannon cannot provide investment advice or recommendations, she appreciates your feedback;
to send her an email.