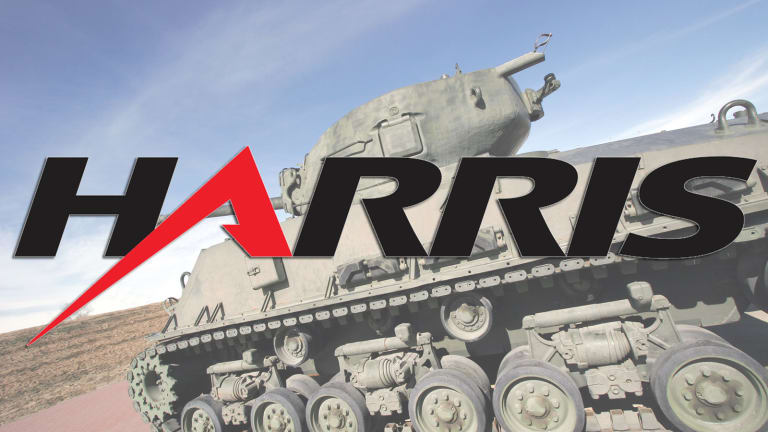 Harris Climbs on Earnings Beat and Updated Guidance
Harris trades higher after beating earning expectations and updating its guidance.
Shares of Harris Corp. (HRS) climbed 6.8% to $179.88 Wednesday after the technology company and defense contractor beat Wall Street's third-quarter earnings and revenue expectations and updated its guidance.
The Melbourne, Florida-based company reported net income of $243 million, $2.02 a share, up from 196 million, or $1.63 a share, a year ago. Adjusted earnings came to $2.11 a share, beating analysts' expectations of $2.04.
Revenue totaled $1.73 billion, up 11% from a year ago, and beat Wall Street's forecast of $1.7 billion. Harris reported continued strong growth across all three segments: electronics systems, communications systems, and space and intelligence systems.
In the first three quarters of fiscal 2019, the company generated $788 million in adjusted free cash flow, up 75%, and returned $444 million to shareholders through dividends and share repurchases. In the third quarter, the company paid down $300 million of debt.
As a result of its year-to-date performance, Harris updated its fiscal 2019 guidance. Revenue is now expected be about $6.72 billion, up 9% from 2018 and up 8% to 8.5% from the previous guidance. Earnings are expected to be around $8.15 a share, up from the previous guidance of $7.90 to $8 a share.
"We achieved double-digit EPS growth for the sixth consecutive quarter driven by our highest organic revenue growth and margin in the past eight years," William Brown, chairman, president and CEO, said in a statement "These results, combined with another quarter of strong free cash flow, continue our exceptional year-to-date performance and position us well to deliver on increased revenue, EPS and free cash flow guidance for the year."