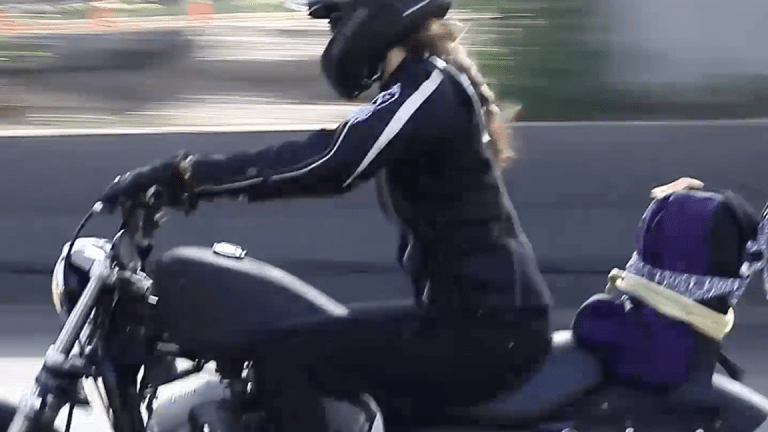 Harley-Davidson's Numbers Appear Ugly on All Three Fronts
The truth is that without a cultural change in consumer preference there is not much catalyst here.
Get Your Motor Runnin'
In the age of managed expectations it is by a vast margin that the majority of public corporations meet or beat consensus expectations for earnings per share.. at least if we go the Non-GAAP route. A few more will miss on revenue projections, and at least lately, a few more than that will print at negative revenue growth. Very few firms put numbers to the tape that appear ugly on all three fronts. Harley-Davidson (HOG) - Get Free Report  , that makes you very special. Numbers are facts, and for this iconic American manufacturer of motorcycles, the facts are troublesome.
Not A Biker
I have never owned a motorcycle, but I will tell you this. I can see the attraction. For me... by the time I could finally afford a bike, I already had children. Still, I thought motorcycles were pretty cool, and a number of my friends throughout my life have always driven motorcycles. Maybe that affordability thing though... maybe that's a significant factor here.
I have two adult sons who are full members of the labor force and have been for some time. Neither of my sons has ever had a friend who drove a motorcycle. Never really dawned on me before, but do young people just not see the attraction? Are motorcycles not cool anymore? Perhaps it's the perceived danger, but that was always there. Perhaps it really is the expense. After a decade of tough economic times where the average person could in no way afford to own or lease both a four wheeled vehicle as well as a bike, did motorcycles for many become an unaffordable luxury?
With that in mind, there was a window a few years ago where high gas mileage may have acted as an ally as far as household economics are concerned. Retail unit sales have been in decline since 2015. For the quarter reported on Tuesday morning, HOG reported shipments of 43,489 motorcycles. The very low end of expectations had been 45.8K. Revenue for the quarter did not just print in decline year over year, but -9%. EPS, once interpreted through the lens of generally accepted accounting principles amount to EPS of zero. Nothing. Nada. That's right... $0.00, or about 20 cents below what the industry was looking for. The firm shipped 228K motorcycles in 2018, which amounts to a 6% reduction from 2017.
Looking Ahead
The truth is that without a cultural change in consumer preference there is not much catalyst here. The shares are fundamentally cheap, trading at just nine times forward looking earnings due to dwindling profit margins (9%). The best thing that I can say about this stock is that they pay investors more than 4% just to hang around. On that note, however, the firm repurchased $382 million worth of stock in 2018. That makes the fact that the shares (last $34.77) now trade 38.5% off of their 52 week highs just that much worse.
My Thoughts
You want to buy these for the dividend, or on spec, or maybe you're a motorcycle buff, and the shares are a trophy of some sort. I think the shares test the December low of $31.36 again at some point. I will not be in this foxhole with you. If that, however, is you, then at least get paid to wait. Consider writing a series of January 2020 puts. Right now the $30's will pay about $2.50, and the $27.50's will pay about $2 as opposed to taking on equity risk. The dividend will only pay the investor $1.48, and my way does not expose the investor to equity risk at current levels.
_____
Score a Touchdown with Jim Cramer's Big Game Special
Get access to the best stock picks in Jim Cramer's investment portfolio by executing a two-minute drill on our Big Game Special on Action Alerts PLUS, Jim's VIP club for investors. Sign up now through Feb. 4 and receive 58% off of the normal subscription price. Now that's a real touchdown!
At the time of publication, Stephen Guilfoyle had no position in the securities mentioned.