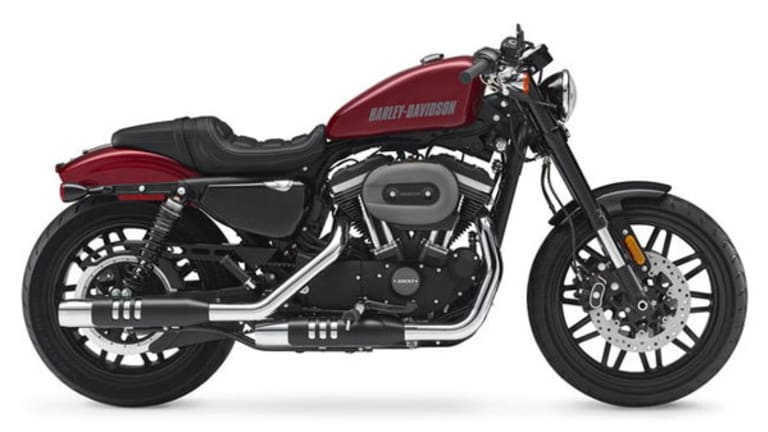 Harley-Davidson CEO: Election Is Damaging the American Brand
Harley-Davidson's (HOG) impressive first-quarter earnings beat was somewhat overshadowed by continued sluggishness in the U.S.
Editors' pick: Originally published April 20.
Harley-Davidson's (HOG) - Get Report impressive first-quarter earnings beat was somewhat overshadowed by continued sluggishness in the U.S. The legendary motorcycle maker reported first-quarter earnings of $1.36 a share earlier this week, handily beating Wall Street estimates of $1.29.
Spurred by sales gains in Asia, Europe and Canada due to increased marketing and new product introductions, overall revenue rose 4.3% year over year, to $1.58 billion. Analysts expected $1.5 billion in sales. 'A lot of the growth internationally is just providing access to the brand, it's really well-known and in a lot of international markets motorcycle riding is ubiquitous,' explains Harley-Davidson president and CEO Matt Levatich about the strength overseas in an interview with TheStreet.
Harley-Davidson, which has recently seen its stock come under pressure over concerns about the health of its U.S. business, managed to alleviate some concerns by reiterating its financial targets for the year. The company says it still expects to ship 269,000 to 274,000 motorcycles this year, an increase of about 1% to 3% from 2015. Operating profit margins are also anticipated in a 16% to 17% range.
But, for some investors, concerns may linger due to the continued challenges in the core U.S. market that persisted into the first-quarter. Harley-Davidson's market share at the end of the first quarter stood at 50.9%, down from 51.4% in the fourth quarter. In the year-earlier first quarter, Harley-Davidson's U.S. market share was 51.4%. First-quarter sales in the U.S. fell 0.5%, even as the company ramped up its marketing efforts. Harley-Davidson pinned the blame on increased discounting by competitors and continued weakness in areas of the country that are dependent on the oil industry. 
"Last year was a challenging one with the rapid appreciation in the U.S. dollar, which meant our competition had an immediate advantage on their P&L and took it to the street by discounting -- but even though we are starting to lap those currency effects that competitive reality in the U.S. market is still the same," says Levatich.
Furthermore, competitors such as Polaris (PII) - Get Report have also invested in new models. Says Levatich, "It's probably the most competitive market we have seen in my experience at the company." Meanwhile, Levatich -- who oversees a 113-year-old U.S.-focused bike manufacturer -- shared some views on the election, which has seen manufacturing in America take center stage. "Unfortunately, at least at this stage in the primaries, I am not hearing a lot of good ideas and policy," says Levatich, adding, "from my perspective of having worked outside the U.S., we have a global company that is in 90 countries -- the Harley-Davidson brand is linked to the ideals of America, and all of this stuff going on in the campaign is damaging the American brand."