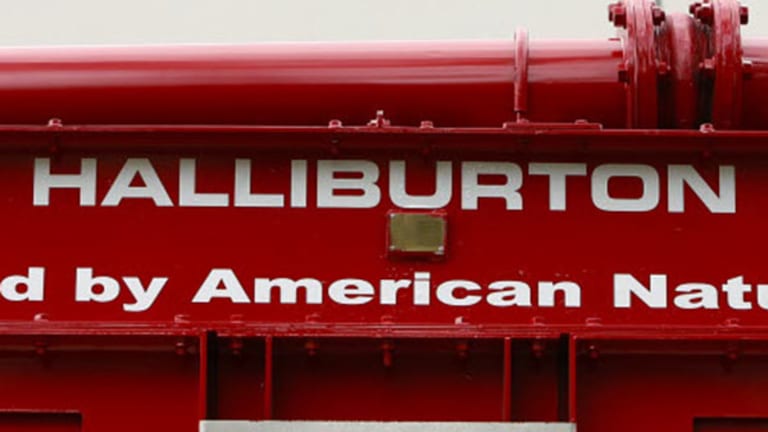 Halliburton's Pullback May Be Complete
As selling pressure begins to ease on Halliburton, what will it need to return to its 2015 peak?
NEW YORK ( Real Money) -- Shares of Halliburton (HAL) - Get Report have been in pullback mode for most of May. In late April, the stock began to run out of steam just as it neared a very heavy 200-day moving average.
Heading into early May, Halliburton has gained more than 28% from its mid-March low. This powerful rebound was due for a healthy consolidation. Since the May 5 downside reversal, shares have done exactly that.
This week, Halliburton tested its key support near the initial 2015 high set back in mid-February. Just above that level rests the stock's supportive 50-day moving average at $45.50 a share. The $45 area also marks a one-third retracement of HAL's range so far this year. As selling pressure begins to ease, support here appears to be holding and may provide the footing needed for the stock to return to its 2015 peak.
The March upward trend in Halliburton is anticipated to resume. Volume is ticking up a bit as the stock recovered Thursday, which is a positive. The stock on Thursday was poised to finish its heaviest upside session in over a month.
This week's low, put in Wednesday at $44.70, is an important marker. If Halliburton were to close back below this level over the next few days, it would be a time to become more cautious. At this point, the stock is a relatively low risk buy between $46.00 and $45.00.
Editor's Note: This article was originally published at 3:54 p.m. EST on Real Money on May 21, 2015.
At the time of publication, Morrow was long on HAL