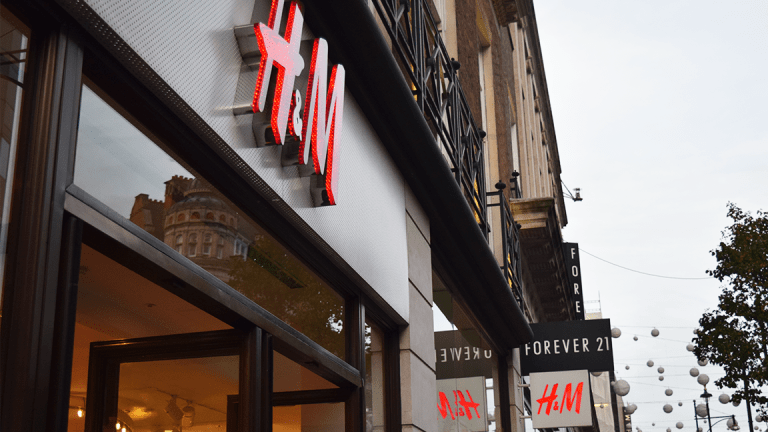 H&M Stock Tanks on Sales Miss and Store Closures
The company said that it was speeding up its remedial action to 'respond even quicker to customers' fast-changing behavior.'
Retail woes continue to pile up.
H&M (HNNMY) stock tanked in Friday morning trading after it said it would have to close some bricks-and-mortar stores as a result of a worse than expected fourth quarter.
H&M shares were down more than 15% in Stockholm to change hands at Skr169.80, marking their worst day since March 2001.
The Swedish fast fashion retailer reported in a trading update that sales in the three months from Sept. 1 to Nov. 30 fell 4% to Skr58.5 billion ($6.9 billion), compared with the same time period last year. In local currencies, sales decreased 2%, well below the consensus for a 2% to 8% rise in sales.
For the full year, the retailer saw sales increase 4% to Skr231.7 billion. H&M said that sales in the full year were dampened by the disappointing fourth quarter, which was "significantly below the company's own expectation."
"The quarter was weak for the H&M brand's physical stores, which were negatively affected by a continued challenging market situation with reduced footfall to stores due to the ongoing shift in the industry," CEO Karl-Johan Persson said in a statement.
The company said that it was speeding up its remedial action to "respond even quicker to customers' fast-changing behaviour." It will further integrate its physical and online stores, which lead to more store closures and fewer openings.
More of What's Trending on TheStreet: