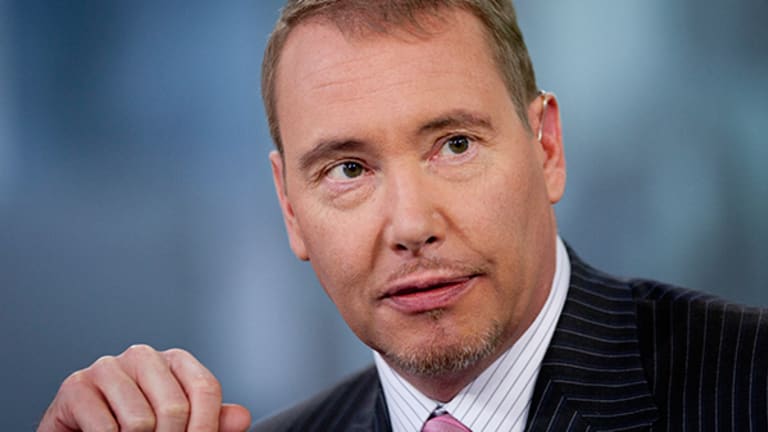 Gundlach Eyes Emerging Market Investing
The DoubleLine chief investment officer urged hedge fund managers to ride the non-US investing trade
DoubleLine Chief Investment Officer Jeffrey Gundlach—an expert in fixed income investing—on Wednesday urged U.S. hedge fund managers to invest abroad, following up on a presentation he gave earlier this month recommending that investors go long the emerging market Exchange-Traded-Fund (EEM) - Get iShares MSCI Emerging Markets ETF Report .
"My theme for you is non-US investing is already starting to win, and it is time to continue to ride that trade," Gundlach told fund managers at the annual SALT hedge fund confab.
Gundlach also said he understood why there was some attraction to passive investing, arguing that the fees active managers charge are too high "I understand if the fees are very very low that there is some attraction to passive," Gundlich said. "There is this paradox where 90+% of active managers underperform. So where is all the out-performance? One of the reasons is that the fees are very high is that some active managers have legacy issues, fees are stuck up in a different era."
The comments follow recommendations Gundlach made to investors at the annual Sohn conference in New York earlier this month. At that conference Gundlach recommended that investors allocate capital to the emerging markets ETF.
He also recommended that investors short, bet of a drop in value, on the ETF SPDR S&P 500 ETF Trust (SPY) - Get SPDR S&P 500 ETF Trust Report , which follows the S&P 500 index.