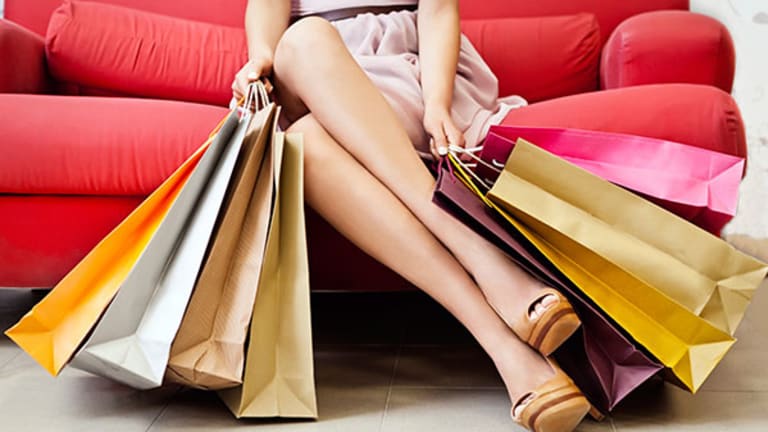 Gucci Adds Some Sexy to Parent Company's Bottom Line
Yves St Laurent sales helped Kering, too.
Kering (PPRUY) shares surged to the top of Paris's benchmark stock market Friday after Gucci and Yves St Laurent sales helped deliver its strongest annual growth in five years.
The French luxury group said like-for-like sales growth increased by 8.1% in 2016 to €12.4 billion ($13.2 billion), with a 10.5% second half performance. That helped lift full-year operating profit to €1.89 billion, a 14.5% improvement from last year. That was underpinned by its luxury division, with Gucci reporting an increase in like-for-like sales of 12.7% and Yves Saint Laurent experiencing a 25.5% increase in comparable sales.
Kering also recommended increasing its dividend 15% to €4.60 per share, helping the stock gain 2% in the first hour of trading in Paris to €228.80 each, extending its three month rise to 15% compared to a 5.53% advance for the S&P Global Luxury Index.
"We continue to gain market share, as witnessed by the spectacular performances of Gucci and Yves Saint Laurent last year," said CEO Francois-Henri Pinault. "In 2017, in an uncertain macroeconomic and geopolitical environment, we will keep concentrating on the organic growth of our houses and on value creation, so as to intensify our current momentum."
Gucci has been in turnaround mode since Alessdanro Michele was appointed creative director in December 2014. "The growth trajectory experienced by Gucci om the third quarter of 2016 continued in the fourth quarter, with revenue rising by a sharp 21.4%," the company said.
Sales at sports and lifestyle brand Puma were up 10.4 % but Bottega Veneta continued to struggle, with like-for-like sales dropped 9.4 % during the year.