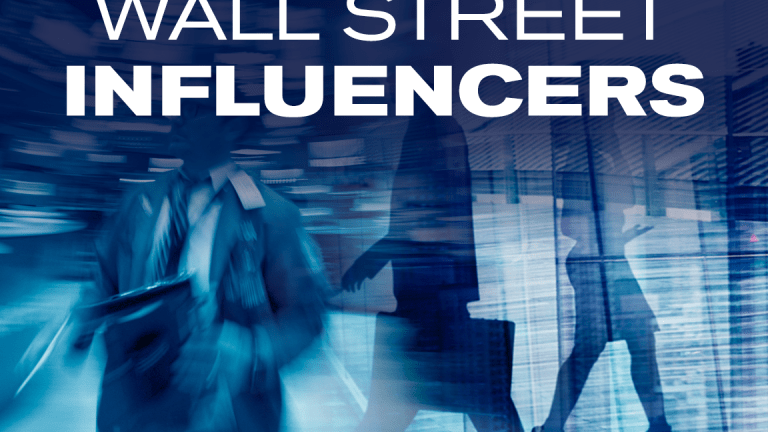 Perennial Wall Street Runner-Up Greg Fleming Is Now Rockefellers' Money Man
Over the past decade, Greg Fleming almost became CEO of Merrill Lynch and Morgan Stanley. Now, he's put together a deal to head a new money-management venture backed by the Rockefellers.
Wall Street veteran Greg Fleming is finally CEO -- of something. And that something happens to involve the family fortune of the late John D. Rockefeller, once the wealthiest man in the U.S.
The 54-year-old former investment banker came within a heartbeat of the top job at Merrill Lynch & Co. in the mid-2000s, only to be knocked out of contention by the turmoil of the financial crisis and the brokerage firm's ensuing fire sale to Bank of America Corp. (BAC)
Then in 2010, Fleming took a job running Morgan Stanley's (MS) wealth- and money-management unit, positioning himself as a potential successor to CEO James Gorman. That run ended six years later when Gorman passed over Fleming to designate trading chief Colm Kelleher as president.
This time, Fleming is starting at the top. On Oct. 4, Rockefeller Financial Services Inc., which is controlled by a trust for the family, announced that Fleming would become CEO of Rockefeller Capital Management, a soon-to-be-formed firm that will compete with his old employers in the areas of wealth management, asset management and investment banking -- especially in the arena of ultra-rich clients that can afford substantial fees.
And it's not just the deep pockets of the Rockefeller family. A hedge fund, Viking Global Investors, will invest enough in the new company to hold a majority stake. (Financial terms weren't disclosed.) Fleming will serve on the Rockefeller Capital board with David Rockefeller Jr., a great-grandson of John D. Rockefeller, who monopolized the nascent oil industry in the late 1800s and early 1900s to become the first U.S. billionaire. 
"The Rockefellers are clients, two are board members, and two are shareholders," Fleming said in a telephone interview with TheStreet. "Plus, the name is a fantastic cross-generational brand."
The new company, set to be officially created in the first quarter of 2018, will encompass the existing operations of Rockefeller & Co., a wealth and money-management firm set up by the family in 1979. Rockefeller & Co. has about $16 billion of assets under management and is currently led by Reuben Jeffery, a former Goldman Sachs Group Inc. (GS) executive who later served as chairman of the U.S. Commodity Futures Trading Commission under former President George W. Bush.
The operations are based at -- naturally -- Rockefeller Plaza in midtown Manhattan. The firm usually targets clients with at least $30 million, according to a regulatory filing. 
The strategy for Rockefeller Capital, according to Fleming, will be to grow Rockefeller & Co.'s business of overseeing money for rich families, companies, non-profit organizations and foundations -- i.e. the Rockefeller Foundation -- while adding an investment-banking practice to advise clients on deals like mergers and other corporate transactions. The company also will make more loans to clients, Fleming said. 
The executive plans to hire more wealth advisers and salespeople to market the firm's money-management offerings more broadly to endowments and pensions. There's also a need for more investment bankers for the dealmaking unit, he said. 
"Let's say we are up and running in the first part of next year," Fleming said. "It'll be over the next two, three, four or five years where we build the capabilities out."
Fleming has been on Wall Street for three decades. As an investment banker in the 1990s, he represented big money managers like Franklin Resources Inc. (BEN) in corporate mergers, and in 1999, he advised BlackRock Inc. (BLK) on its initial public offering at about $14 a share. (It's now at $462.45.) In 2004, Fleming orchestrated the sale of Merrill Lynch's investment arm to BlackRock in exchange for a stake in the fast-growing money-management firm.
After leaving Morgan Stanley, Fleming cooled his heels teaching ethics and capital-markets courses at Yale Law School while freelancing investment-banking assignments for friends and business acquaintances.
Earlier this year, he inked a deal on behalf of Anthony Scaramucci to sell a stake in his hedge-fund investment firm, SkyBridge Capital, paving the way for the executive's (infamously brief) role as President Donald Trump's communications director.
More recently, Fleming advised retired New York Yankees all-star Derek Jeter and a group of businessmen on their purchase of the Miami Marlins baseball team. (Fleming got a small stake in the team through the deal, he says.)
Since then, news headlines have identified him simply as, "Derek Jeter's banker."
"When you've been around for a while, people only remember the last couple things you did," Fleming said.
Soon, he'll be known as the Rockefellers' money man.