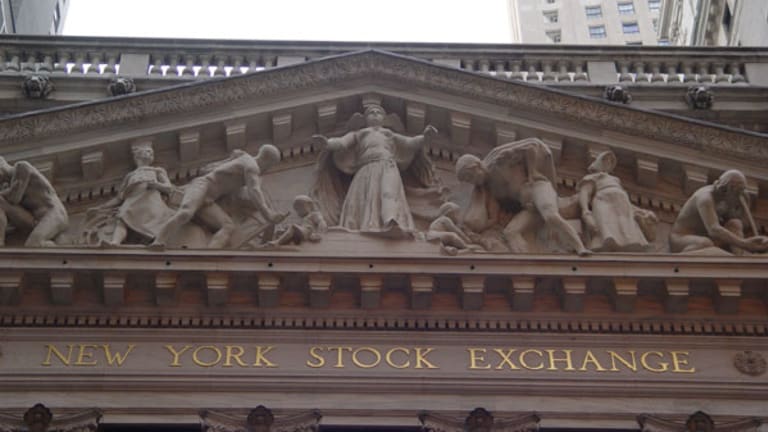 Greenberg: How Hertz Fooled So Many Hedge Fund Managers
But suing Audit Integrity wasn't such a good idea.
But suing Audit Integrity wasn't such a good idea.
SAN DIEGO (RealMoney) -- We should've all known back in 2009 that something wasn't quite right at Hertz (HTZ) - Get Report .
Between then and now the company, which has since been forced to restate years of financial results, fooled some of the smartest hedge fund managers -- who viewed it as one of the must-have investments. 
But it was back in 2009, when Hertz sued the independent research firm, Audit Integrity that the warning bells should've gone off. Audit Integrity had the audacity to lump Hertz in with a bunch of other companies it said faced "the greatest risk of bankruptcy" over the next 12-month period.
As Aaron Elstein pointed out at the time in an exceptionally good piece in Crain's New York Business:
"Not surprisingly, plenty of outfits were furious. An outraged CBS Corp. (CBS) - Get Report called Audit Integrity's work 'flawed pseudo-analysis' with 'no basis in fact or reason.' Macy's (M) - Get Report  hissed, 'We very much disagree with the conclusion of the report.'
"But Audit Integrity really hit the nation's largest car renter where it Hertz.
"Park Ridge, N.J.-based Hertz Global Holdings Inc., struggling to regain its footing after a $1.2 billion net loss last year, sued Audit Integrity and its chief executive, Jack Zwingli, alleging defamation and trade libel."
To those of us who have been doing this for a while, suing critics is almost always like walking around Times Square with a sign on your back that says, "I've got something to hide." 
With Hertz, we now know it had plenty to hide. 
Not only has it been forced to restate years of results, but the CEO who was at the helm when Audit Integrity was sued, Mark Frissora, resigned in September as pressure from investors mounted.  
Hertz is now pulling out all stops to revive itself, including upgrading its fleet with more new cars -- and perhaps not a moment too soon. 
It appears, as part of the smoke and mirrors to keep its earnings elevated, Hertz let its fleet age, not necessarily gracefully. While that may have kept costs down, it also put Hertz in a precarious if not perilous position when it came to selling its cars. The real business of the car rental business, after all, is selling used cars. 
But it also appears by keeping cars longer, Hertz played some nifty accounting games -- namely, artificially boosted earnings by keeping depreciation too low. 
Here's the way veteran auto analyst Maryann Keller, who is now an industry consultant (and nobody's fool) – and who for years was on the board of Hertz rival Dollar Thrifty-- puts it in a piece she wrote for LinkedIn (LNKD) : 
"Rental cars with more than 50,000 miles are not pretty and they don't bring high bids because the bidder pool is looking for a bargain and knows that reconditioning costs will be high. That and greater cosmetic wear and tear than found on comparable privately owned cars present unique remarketing challenges for high mileage late model rental cars in the wholesale market. And for the rental company, high mileage cars can be expensive to operate because they are out of warranty and usually require more maintenance while delivering a poor customer experience.
"In late 2013 and throughout 2014, Hertz off-rental vehicles sat unsold at auctions around the country according to a national wholesaler personally known to me. He told me that Hertz placed values on its vehicles well above the market given the mileage and condition of its vehicles. Buyers simply could easily find other cars -- in better condition and lower miles -- and at lower prices. So the Hertz vehicles went unsold at auctions around the country waiting for capitulation to market prices.
"That capitulation is evident where Hertz says "U.S. car rental monthly depreciation per vehicle is expected to be approximately $280-$300 per unit, which is higher than forecast primarily due to the accelerated disposition timeline and weaker residual values." Again one has to ask how can so many high mileage cars be on an accelerated disposition timeline? These vehicles are long past their useful lives in a rental fleet and should have been replaced at least 10,000 or 20,000 miles earlier. So the admission that depreciation was higher than forecast is really an admission that budgeted vehicle depreciation was too low and had to be brought to the level noted by Avis Budget in its financial communications." (emphasis added)
It's also an admission of financial engineering. And that's just in recent years. You can only wonder what was really going on back in 2009, when Hertz flipped out over Audit Integrity's "bankruptcy" call. 
Reality: Hertz dropped that suit against Audit Integrity a few months after it was brought. The threat of legal discovery, which companies that sue often forget in the heat of the moment, sometimes has a way of making suits against critics miraculously disappear.
Even if Audit Integrity's report was absurdly off the mark, and it very well may have been, considering that most companies on its list went on to do quite well (though a few didn't!), suing was and is the wrong tactic. What Hertz should've done is what CBS did: Fire back with a strongly-worded release of its own, calling Audit Integrity's work "flawed pseudo-analysis" with "no basis in fact or reason." And then, let the rest be history. For Hertz, quite history it has been.
This article appeared at 10:51 a.m. EST on RealMoney Nov. 19.

Herb Greenberg, editor of Herb Greenberg's Reality Check, is a contributor to CNBC. He does not own shares, short or trade shares in an individual corporate security. He can be reached at herbonthestreet@thestreet.com.