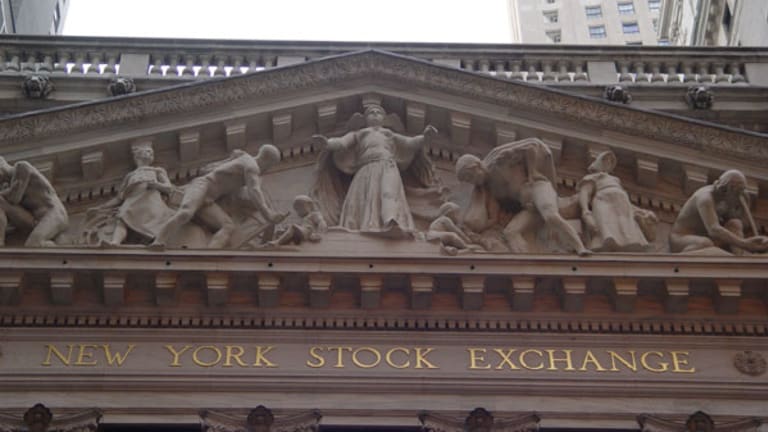 Greenberg: Chronology -- How the Clean Harbors Story has Changed
How the company got caught flat-footed.
As part of our research into Clean Harbors (CLH), my colleague Daniel Lie put together a chronology of management guidance and various comments from the second quarter of 2012 through the second quarter of 2013.
It shows, clearly, how the company got caught flatfooted by natural gas prices and the decline in pricing for oil it sells from its re-refining business.
Starting with guidance, as illustrated in the chart below:
2013 guidance was adjusted three times from Q4 2012 - Q2 2013. Drastic cut in EBTIDA in Q2 2013. EBITDA down proportionally to revenue.
In Q4 2012, CLH projected the 2013 EBITDA margins quarterly as 13%, 16%, 18%, 17% respectively.
Memory Lane
Q2 2012
CLH viewed Q2 slowdown as temporary. Pointed to unfavorable weather conditions and the process of repositioning assets from dry gas wells to liquid rich plays as drivers of slowdown.
Despite slowdown, reiterated 2012 guidance (banking on growth in H2 2012).
CLH viewed Q2 as traditionally the weakest quarter due to natural seasonal conditions that hamper business.
CLH stated that slowdown from repositioning cost as much as $10-15M (stated as $10M in Q1) in revenue for Q2 while seasonal impact cost as much as $5-10M.
Utilization of assets (rigs) "significantly down" because of shift out west to oil-rich plays. CLH highlighted lack of utilization as biggest issue concerning performance.
CLH stated their confidence in build-up to end of year to hit projected numbers.
CLH stated confidence in hitting 19% margins for H2 2012 (to hit 18% for year).
CLH states that Q4 is seen as second strongest quarter (after Q1).
McKim (CEO) "repositioning . . . not a long-term issue."
Q3 2012
Delivered a better EBITDA performance, both actual and margin (18.7%).
Stated that "repositioning is nearly complete."
However, repositioning of assets and weather conditions persist in dampening revenue numbers for the Oil and Gas segment.
Revised 2012 guidance figures.
Focused attention to SK acquisition, especially in regard to attractive re-refining and solvent recycling business.
CLH stated that margins in Oil and Gas (with repositioning in place) would improve by Q4. States repositioning problem should be out of equation by Q4.
Stated that repositioning not only increases utilization, but also cross-selling opportunities.
Kaschalk (Wedbush Sec.) seems to dismiss $20M EBITDA adjustment as missing on events business and minimal impact of reposition issues. CLH happily agrees.
CLH states that 50% to 66% of $20M EBITDA miss (huge disparity) due to oil/gas slowdown/repositioning.
Q4 2012
Recycled Lubricant business (Safety-Kleen) is 46% of revenue.
Substituted Safety-Kleen business as fourth LOB (took out technical as category).
CLH missed on 2012 EBITDA and EBIDTA margins from Q3 2012 adjusted guidance figures.
Continued slowdown in Oil/Gas business, but Safety-Kleen acquisition also added as factor of decreased margins.
Low margins in Oil/Gas for Q4, despite previous quarters optimism.
Rig count down 10% to 15%, repositioning complete, should reap benefits now (sound familiar?).
Seems "repositioning" problem has been substituted out as "rig count" problems. Same story, different name?
CLH mentioned pricing abnormalities Safety-Kleen faces and pressure on Group 2 lube oil market. Omen for the future?
CLH states confidence in controlling cost of feed in Safety-Kleen business.
Solow (CJS Securities) -- good question on margin assumptions, lube market seasonality. Questions rebound assumptions on lube market. Response was vague.
2012 Safety-Kleen EBITDA estimated at $172M.
Estimated EBITDA for 2013: Q1 -- 13%, Q2 -- 16%, Q3 -- 18%. Q4 -- 17%.
CLH states Oil/Gas margins are expected to exceed 20%. Confidence due to Q1 being busy season and asset utilization in place.
CLH states 50% of production is blended oil with the goal of close to 100%.
Hoffman (Wunderlich Sec.) -- leading question that CLH seems to be in great position of controlling cost of collection. CLH happily eats it up.
A lot of focus on cost synergy. Execution seems to be in place.
Q1 2013
CLH realigns business again, back to five lines of business (LOB).
Change of leadership with Safety-Kleen (CEO left on his own.)
CLH states that they are facing headwinds with difficult pricing environment in re-refining (Main LOB from Safety-Kleen acquisition) and low winter activity in Oil/Gas business.
Also saw weakness in traditionally strong LOBs.
CLH states that company is not expected to cross-sell much in 2013.
CLH lowered revenue guidance for 2013 (but not EBITDA).
Lower revenue and same EBITDA margin management based around leaving lower margin LOBs and hard-to-follow explanation of Safety-Kleen incorporation of rev/EBITDA in forecasting.
CLH trying to blend more with lube pricing heading south (higher margins in blended), states goal of blending 50%
Rig count further drops down to 15% (from 10% previous quarter) -- new leadership in place.
Adjusted revenue cuts mostly coming from Safety-Kleen re-refining business
$20-25M decline in adjustment from revenue guidance for 2013 in Q1 (out of $100M), mostly around re-refining (2/3) and Oil/Gas (1/3).
Re-refining problem blamed on decrease in base oil pricing.
CLH: a lot of chatter on blended eco products that they are optimistic about.
Is demand of market making it hard to produce 50% plus blended? Lack of capable factories?
Still running less than 50% utilization, still repositioning.
Q2 2013
CLH acknowledges poor results. Lower numbers caused by lingering challenging environment in Oil Re-refining and Oil and Gas Field Service, plus flooding and factory shutdown.
CLH lowered revenue and EBITDA for 2013.
CLH acknowledges that re-refining has not seen improvement since acquisition.
Sold lower-than-expected volume of blended products. Dropped percentage to 38%, heavily impacting EBTIDA margins. Sold lower volume because drop off in U.S. government buying and not renewing contract with large customer.
Project that now, not until next year for 50-50 split between blended and base oil.
CLH states confidence in H2 pickup for 2013. It still sees growing rig activity, better weather, and so on -- same story as previous quarters.
CLH states that they anticipated lower margins due to Safety-Kleen margin contribution.
CLH had a hard time pinpointing where the EBITDA drop off was in relation to revenue drop off.
Oil/Gas LOB EBITDA down $10-15M from previous year. Can't compare re-refining because they just acquired . . . (they didn't know re-refining EBITDA during due diligence process?)
However, acknowledged that re-refining "significantly below our expectations from acquisition."
CLH states that big margin squeeze is from Safety-Kleen acquisition.
Analyst asked for help in modeling future re-refining projections. CLH response was "I don't know, other than the expectation is that we will do better than Q2..."
Solow (CJS Sec): questions EBITDA comparison from last year. CLH response was Safety-Kleen.
CLH states they are in early innings of trying to change prices for oil.
CLH states that they expect 38% blended to be same for full year. Interesting that they are optimistic to be at 38% and jump to 50% by next year.
Epilogue
In the third quarter, the company cut 2013 guidance again, but provided 2014 guidance that suggests the worst is over.
Herb Greenberg, editor of Herb Greenberg's Reality Check, is a contributor to CNBC. He does not own shares, short or trade shares in an individual corporate security.