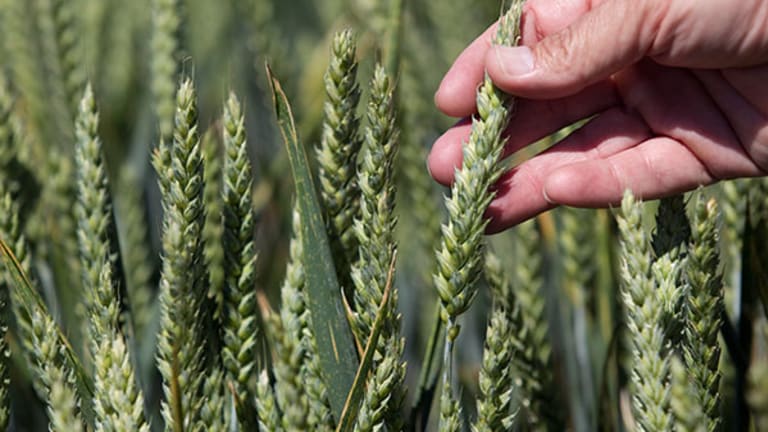 Grain Glut Has Bunge Searching Couch Cushions for Loose Change
Some are talking about a possible takeover.
Agriculture companies are having to find a way to squeeze every penny from their businesses as the glut in commodities continues to deny any easy money for food providers.
White Plains, N.Y.-based agricultural supplier Bunge Ltd.  (BG) - Get Bunge Limited Report announced Wednesday, July 19, that it would be launching a program to cut overhead costs by more than $250 million by the start of 2020. The restructuring, which the company started discussing early this year, is expected to cut $100 million in 2018 and $180 million in 2019.
"The company will achieve these cost savings by aggressively adopting a zero-based budgeting process that will target costs in specific budget categories," the company said in a statement. In addition to efficiency improvements, the company said it would be scaling back its capital expenditure program by about 13% to $650 million from the previously announced $750 million.
Bunge has been hit hard by the commodities downturn now in its sixth year. The company's stock price has underperformed the S&P 500 each of the past five years, and underperformed the industry for four of those years, according to FactSet data.
The company is particularly sensitive to some of the commodities that have seen their prices hit the hardest, such as soybeans, which have fallen 43.96% over the past five years, and corn, which is down 54.87%. Meanwhile wheat is down almost 20% and ethanol is down more than 40% over five years.
The record grain glut that has left stockpiles abandoned on runways is providing the company with very little room to maneuver, and has executives and analysts talking about M&A potential for the company.
"I think to be very frank, yeah, I think consolidation, in which ever form, is becoming more obvious that it's needed at the grain handling level or global distribution," Bunge CEO Soren W. Schroder said during the company's first quarter earnings call in May. Schroder said the grain trader had been active in pursuing regional partnerships, but added that the company could consider larger deals.
In May, Swiss commodities giant Glencore plc  (GLNCY) approached the company about an acquisition, driving Bunge shares up almost 17%. While that deal fizzled after Bunge rebuffed the takeover, Glencore could eventually return to try to scoop up the company at a bargain if it continues to underperform.